Saying farewell to Formula 1 after nine years in the sport, Romain Grosjean made a final visit to the paddock in Bahrain and realised he "hated" it as much as he "loved it".
Grosjean's Formula 1 career was cut short when he crashed on the opening lap of the 2020 Bahrain Grand Prix.
The Frenchman's Haas speared into the barrier, split in two and burst into flames. Grosjean miraculously escaped with only burns and a torn tendon.
A week later he was back at the Bahrain International Circuit, thanking the medical staff and marshals who had assisted him.
He also said goodbye to the sport as he did not return for the final race of the championship.
"I'll miss some things, like the people I've been working with," he told Motorsport.com.
"My chief Haas engineer, Ayao Komatsu, is someone I have worked with since 2009. He was with me at Lotus and then he accompanied me when I went to Haas. And there are many other people I have worked with over many years who are also I will miss.
"But when I left the paddock in Bahrain, I said to myself, 'I hated that paddock as much as I loved it,' and it's that what I've missed the most in recent years has been the opportunity to win races.
"It's something that I want to meet with Dale Coyne. He's giving me a great opportunity here. "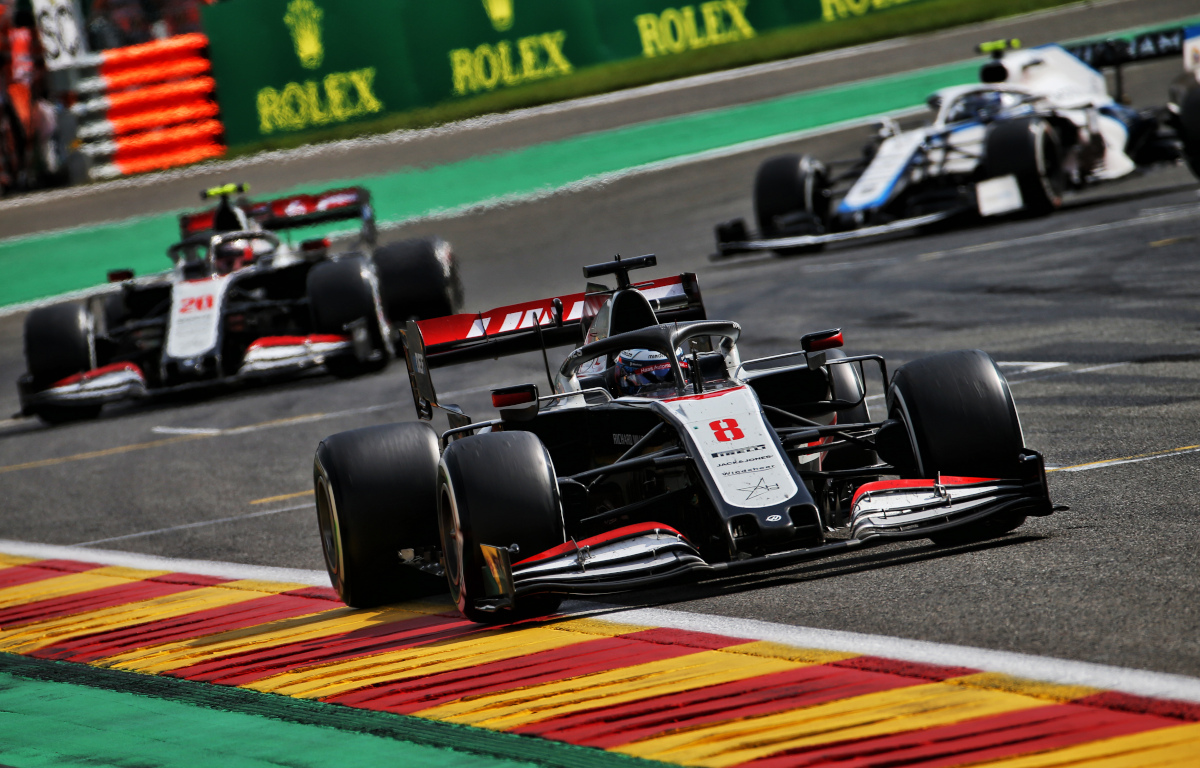 Sign up to the official Formula 1 store and save 10% on your first order!
This year Grosjean will race in the IndyCar Series with Dale Coyne Racing, scheduled to take part in all street and road course event but not the oval races.
The 34-year-old, who has ten F1 podiums to his name, is looking forward to the chance of competing for race wins.
Grosjean's last podium was back in 2015, his final year with Lotus before joining Haas.
Rueing Formula 1's lack of competition, he summed it up as being in a different championship to Mercedes.
He said: "While doing a stationary bike in front of the TV, I watch the IndyCar channel on YouTube – it's really good, with 30 minute recaps or full race replays – of 2020, 2019 and 2018.
"I have to say they are pure races that I love since many years when I came, and that I missed lately. In Formula 1, you don't even realise that you are competing in the same championship as Mercedes.
"Knowing that basically everyone has the same car, the same opportunities, is something that I have missed. And then knowing that if you have a difficult qualifying or a problem at the beginning of the race, you as a driver can make a difference because cars they are very even or the team can help you to make a difference with the strategy.
"So even though Dale Coyne has a smaller team than Roger Penske and Chip Ganassi, the cars are more or less the same. So if we work well together and I take advantage of my experience, we will be able to compete.
"I have a lot to learn, I know: never I did a single-seater start, I have to learn the behavior of the tires, all the details of all the circuits. But if we all work well together, I think we can achieve great things."
Follow us on Twitter @Planet_F1 and like our Facebook page.