Report: Grosjean set to sign IndyCar deal
Romain Grosjean is close to agreeing a deal to drive with Dale Coyne Racing in the 2021 IndyCar season, according to a report.
RACER state that the Frenchman's move could be confirmed as soon as next week with a deal on the verge of being struck, though when they reached out to Grosjean over the rumour he declined to comment.
Having signed with the Haas Formula 1 team ahead of the 2016 season, Grosjean had been with the American outfit since they joined the grid that year, but both he and Kevin Magnussen were released at the end of the 2020 campaign.
Sadly Grosjean wasn't able to see out the season due to the injuries he suffered to his hands in a horrifying crash on the opening lap of the Bahrain Grand Prix.
Despite the terrifying incident Grosjean wanted to complete a private Formula 1 test to judge whether or not he could continue racing, but it seems he isn't ready to call it a day yet with IndyCar likely his next destination.
If confirmed as part of the Dale Coyne Racing team, then Grosjean will join Alexander Rossi, Marcus Ericsson, Takuma Sato and Sebastien Bourdais as the ex-Formula 1 drivers on the 2021 grid.
If Grosjean's deal is announced next week, then he would be able to use two rookie test days on top of the regular testing to prepare for the season-opener on April 11, that being the Grand Prix of Alabama at Barber Motorsports Park.
RACER report that it isn't clear whether or not Grosjean would take part in the three oval events on the calendar, the most high-profile of them being the Indianapolis 500. In the past Grosjean has discussed his fear of racing on ovals.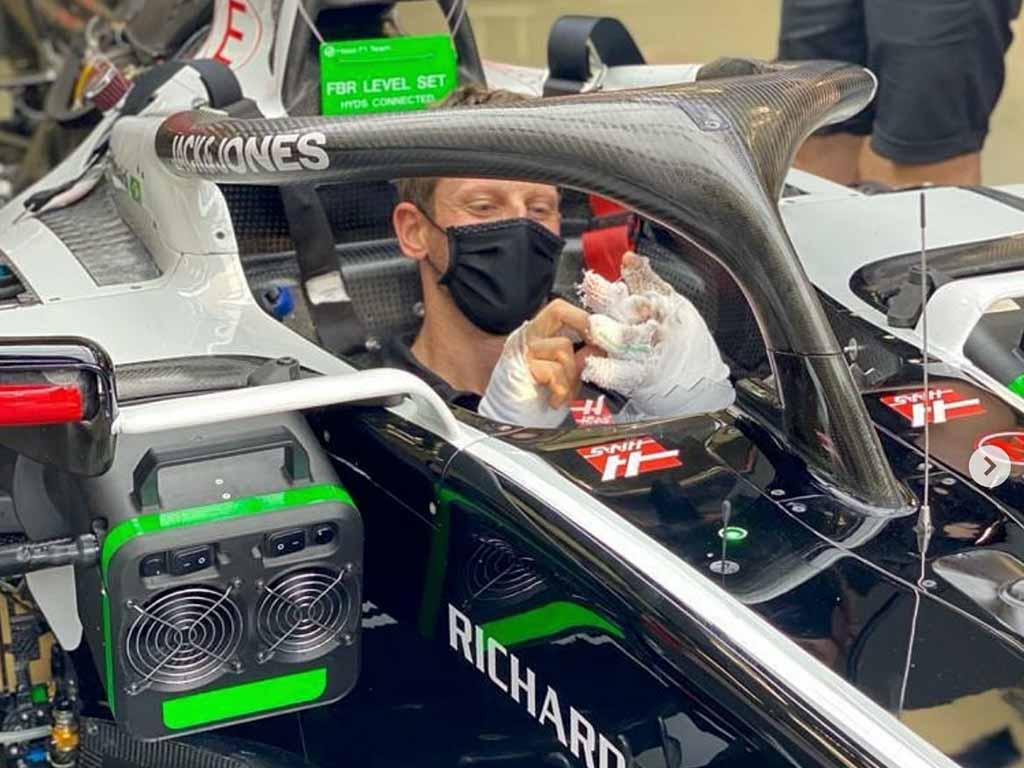 Sign up to the official Formula 1 store and save 10% on your first order!
He also recently said that family implications of him taking part in the IndyCar Series were a concern.
"First of all I need to definitely have something done in IndyCar to decide if I'm going to decide to travel back and forth [to the USA] or completely travel there," he told reporters back at the 2020 Turkish Grand Prix.
"I've got a wife and three kids and it's not like I was a youngster that can just jump in a plane with a backpack and not look behind me. Obviously there are some considerations there.
"The pros of IndyCar is everyone pretty much has the same cars apart from the dampers and two types of engines, the races are pretty fun, there's good opportunities to win the race or to be on a podium.
"It's a very good championship and I think there's more pros than cons but obviously the lifestyle and where we live and what we do with the kids and their education and their future is very high on the priority list."
Follow us on Twitter @Planet_F1, like our Facebook page and join us on Instagram!