Pit lane start for Grosjean for parc ferme breach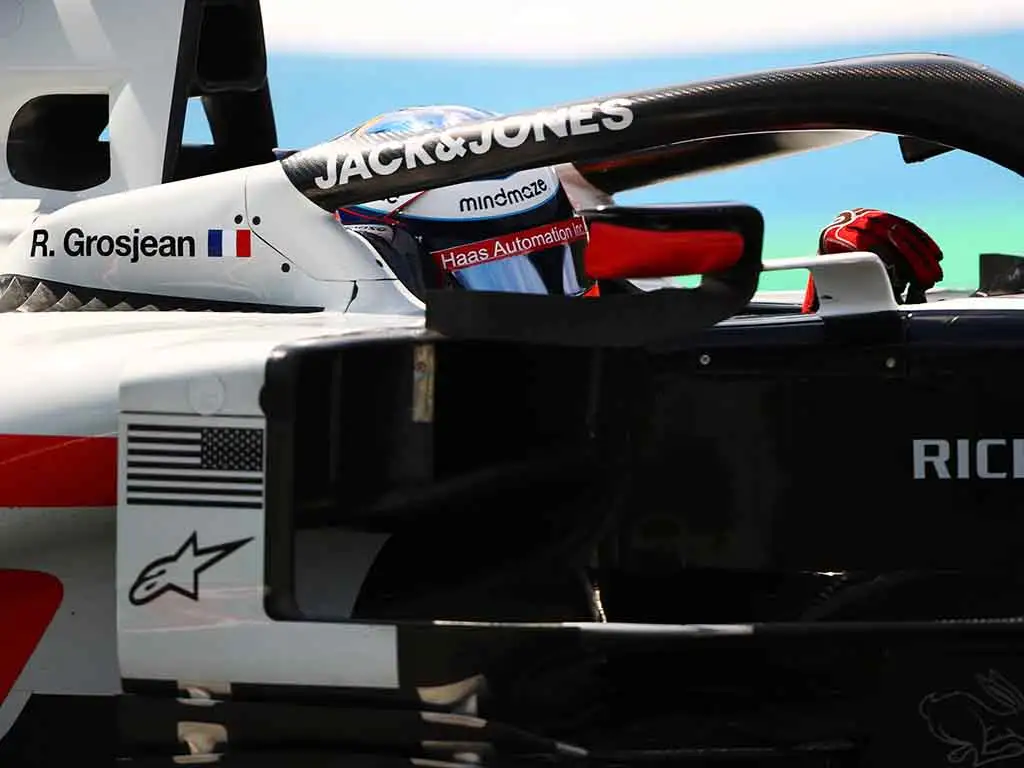 Romain Grosjean will start the Styrian Grand Prix from the pit lane as Haas breached parc ferme rules.
The Frenchman qualified last at the Red Bull Ring, undone by a ERS problem in Q1.
Grosjean went flying off the circuit as he tried to put in a competitive lap in the wet, and finished qualifying P20.
"We had a problem with the ERS water pump, it wasn't working so we couldn't recover any energy on the out lap," said the Frenchman.
"So, we couldn't even do a lap. It's a shame as it's a missed opportunity I guess."
That became P19 when Antonio Giovinazzi was later penalised five places after a new gearbox was fitted to his Alfa Romeo car.
However, Grosjean's good fortune, if one can call a one-place improvement that, was short-lived.
News broken two hours befor the Styrian Grand Prix that Haas was alleged to have carried out unsupervised and unauthorised work on Grosjean's car under parc ferme conditions.
That's a breach of Article 34.2, 34.4 and 34.7 of the Sporting Regulations.
Grosjean's Haas possibly breached Parc ferme conditions… #F1 #AustrianGP #StyrianGP pic.twitter.com/Qk4E7vC3zw

— F1 Updates (@F1_updates) July 12, 2020
The incident was investigated with the stewards ruling that the rules had been broken.
The stewards told Haas that the breach would normally "lead to the driver being disqualification from the event", but the they accepted that there were "mitigating" factors.
One of those being that the car would not be able to compete in the grand prix had Haas not broken the rules.
Groejean saldrá de pitlane por romper parque cerrado

Grosjean to start from the pitlane for breaching parc ferme rules. pic.twitter.com/wrWtb0o21K

— Albert Fabrega (@AlbertFabrega) July 12, 2020
Grosjean will start from the pit lane.
Follow us on Twitter @Planet_F1 and like our Facebook page.