Romain Grosjean admits he did not see Kevin Magnussen's F1 return coming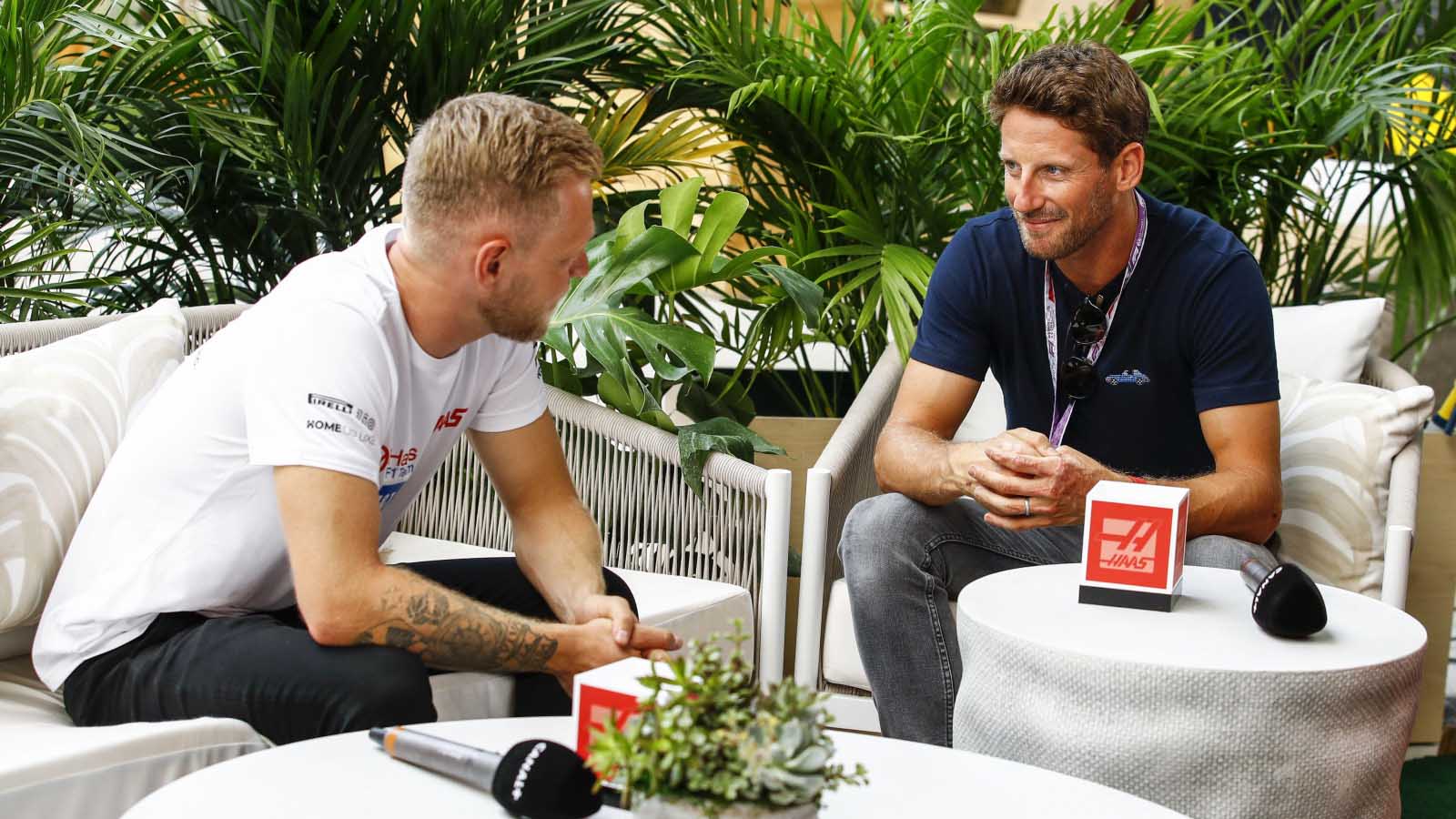 Romain Grosjean said he did not see Kevin Magnussen returning to Formula 1 when he did, as they had been chatting a couple of weeks beforehand about how much he wanted to try IndyCar.
Grosjean made the switch to IndyCar after leaving Formula 1 at the end of 2020, with former Haas team-mate Magnussen having also left the team at the same time as they drafted in rookie pairing Mick Schumacher and Nikita Mazepin.
But with the Russian's departure at short notice ahead of the 2022 season, Magnussen was called back to the team for a swift Formula 1 comeback after one year away – taking a sterling top-five finish on his first race back on the grid.
After two years near the back of the field, the reset in regulations in Formula 1 saw Haas focus their efforts on 2022 and becoming as competitive as possible from the off.
They succeeded in lifting themselves off the bottom of the Constructors' Championship, with Magnussen now set to form one of the most experienced line-ups on the grid in 2023 with Nico Hulkenberg joining the team.
But for his former team-mate Grosjean, the news came as something of a shock, as they had met each other not long before Magnussen received the call from Haas – and his plans for 2022 had been completely different.
"No, I didn't see it coming," Grosjean admitted on Sky Sports' Any Driven Monday.
"And the funny thing is that two weeks before it was announced, he was testing an IndyCar in Sebring.
"I was testing that day and we just had a great chat. He was telling me how much he wanted to try to do IndyCar – IMSA was great, but he still missed driving a single seater, the feeling of it. And two weeks later, he was back in Formula 1 with Haas.
"Obviously he showed everyone what he was capable of when the car was good at the beginning.
"Sadly, they kind of went down the order. Seems to be a little bit of a pattern with the team. Hopefully they can change that for the future because they're always able to produce a good car initially, especially with the change of regulation, but then going into the season, they do struggle a little bit to keep up with the development.
"So I was really pleased for Kevin, just for him to be out there and to show what he was capable of.
"I know when we were racing together that the last couple of years, we just had a really bad car, but it's hard for people to judge until you give someone a good car and that person was at the back and now he's at the front, so that was really cool for Kev.
"I know he's been enjoying his time in Formula 1 and hopefully, as I say, they can progress next year and Kevin can do some really good results."
Read more: FIA surprised by 'adverse reaction' to Andretti-Cadillac F1 entry plans