Grosjean hoping to work with Magnussen again
Romain Grosjean says that Kevin Magnussen is one of the best team-mates he's had, and would be happy to drive alongside the Dane again.
The pair have been at Haas together since the start of the 2017 season. Of the current grid, only Lewis Hamilton and Valtteri Bottas have been team-mates for so long.
However, their partnership will be finishing at the end of this campaign as Haas has opted to drop them both for 2021.
There has often been talk that the two don't get along, especially after they took each other out at Silverstone in 2019, but Grosjean says that is far from the truth.
"We are very different, but we actually get on very well together," he said on the In The Pink podcast.
"Obviously, there was talk when we crashed in 2019, and it was a big story out of nothing really. People thought we didn't like each other, but actually we do like each other. We travel sometimes together.
"I think that Kevin has been one of the best team-mates I've ever had. He's much faster than what people think, he's a great racer, and I think with my experience and my capacity to develop the car, we're actually doing a great job.
"I wouldn't mind racing in endurance racing with Kevin as a team-mate. I think we'd find a good compromise and we'd have fun."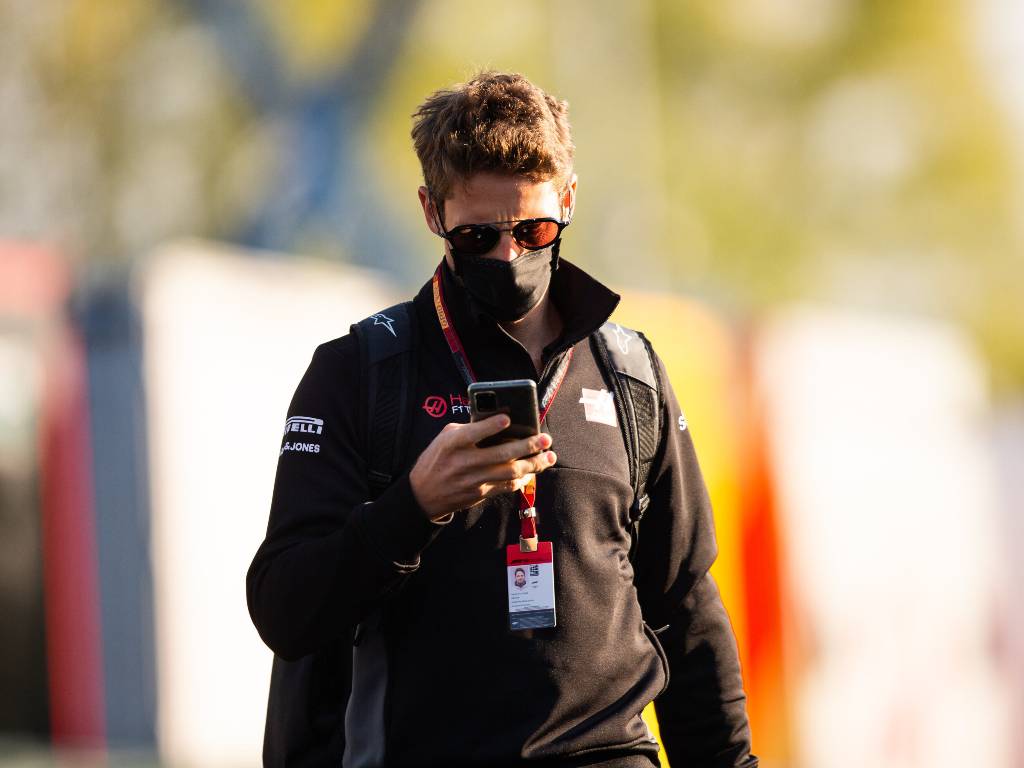 Get your hands on the official Haas 2020 collection via the Formula 1 store 
Grosjean has often stated his interest in driving in endurance racing in the future, saying that driving for Peugeot in the World Endurance Championship is something he's particularly interested in.
He says that the team aspect, in particular, is appealing to him, and that doing a virtual Le Mans race only increased his desire.
"It has sometimes been a bit hard in my career because I really need to feel like the team is behind me and we're in it together," he added.
"I've had it most of the time which is great, but sometimes it hasn't quite worked out and I just don't feel at my best when it's like that.
"I'm looking at endurance racing. If you're good with your team-mate and you're having a great time with them and the whole team, it can be a very good experience.
"Actually, doing Le Mans 24 Hours virtually, with three team-mates, made me feel really special and made me really want to do it in real life.
"You share everything, and when you cross the finish line it's like 'yes guys, we've done it!'"
Follow us on Twitter @Planet_F1 and like our Facebook page.