Romain Grosjean has confirmed Mercedes team boss Toto Wolff has called him about a possible farewell test.
The Frenchman was not retained by Haas beyond the 2020 season and his time in Formula 1 ended with a horrifying crash at the Bahrain Grand Prix which ruled him out of his intended final two races.
Understandably, it was not the way Grosjean wanted to close his Formula 1 chapter, having made his debut back in 2009, but soon there was talk of a possible farewell run in a Formula 1 car for Grosjean before he moved on to the next stage of his career in IndyCar.
One team that said they were interested in making that happen were Mercedes, and Grosjean confirmed he has been on the phone with Wolff to discuss it. Now those plans just need finalising.
"Yes, yes he has. I've had a phone call with them and we are finalising the plan," said Grosjean on his Twitch account when asked if Wolff had been in touch.
"I think it's going to be mega."
Haas have chosen to go with an all-rookie line-up of Mick Schumacher and Nikita Mazepin for 2021 after they released Grosjean and Kevin Magnussen. But Grosjean expects another new face on the Formula 1 grid to stand out.
That driver is AlphaTauri's Yuki Tsunoda, who makes the step up after finishing P3 in his rookie Formula 2 campaign.
"2021 rookie of the year will definitely be Yuki Tsunoda," he said.
"To me he is very talented, a very cool guy, so I see good things for him in Formula 1."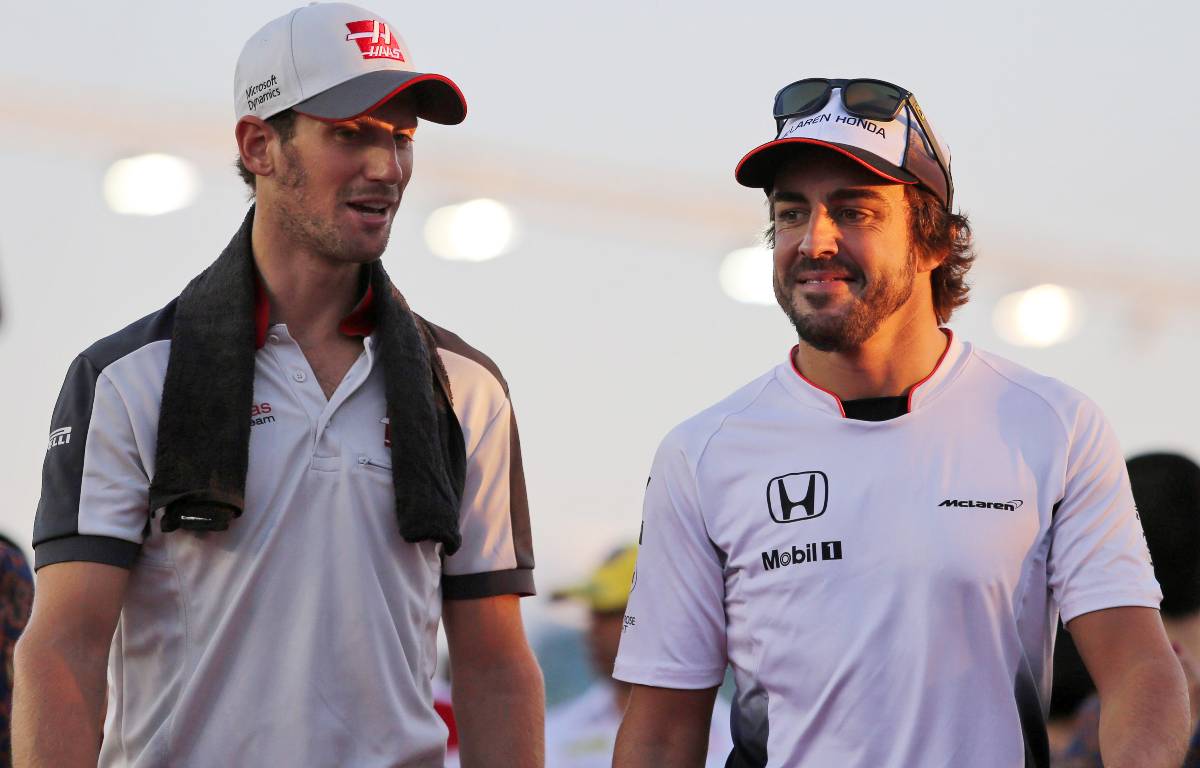 Check out the new 2021 collection on the official Formula 1 store!
And there is a driver returning to the sport who is far from a rookie, that being two-time former World Champion Fernando Alonso.
The Spaniard links up with Alpine for 2021, a team with which he is very familiar after winning both of his titles with the outfit under their previous identity of Renault in 2005 and 2006.
Grosjean has brief experience as Alonso's team-mate, back in his rookie campaign of 2009. He also has been team-mate of the most experienced Formula 1 driver of all time, Kimi Raikkonen. So who does Grosjean rate more highly?
"I would say Kimi, just because I spent more time with Kimi, we spent more time together," he said.
"But Alonso was mega and I am really looking forward to seeing what he is going to do."
As for who will finish top of the Formula 1 crop in the upcoming season, Grosjean went for the obvious choice.
"Lewis Hamilton 2021 World Champion, that would be my prediction," he confirmed.
Follow us on Twitter @Planet_F1, like our Facebook page and join us on Instagram!