Grosjean 'grateful' for 'beautiful' Mercedes opportunity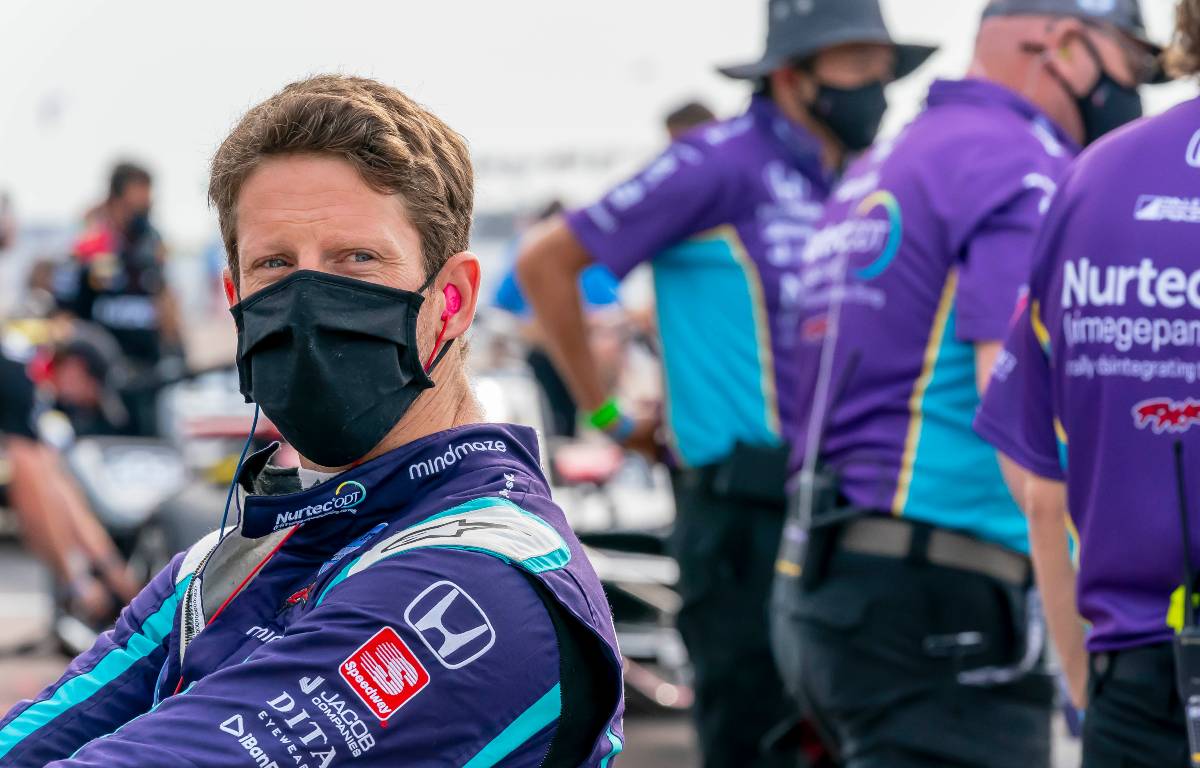 Romain Grosjean is grateful that the "words were kept" when he was in his Bahrain hospital bed of a farewell Formula 1 test.
The Frenchman miraculously survived his horror crash at the 2020 Bahrain Grand Prix when his Haas split into two and erupted into flames upon hitting a barrier.
Understandably Grosjean did not want this to be his, or anyone else's final memory of his time in Formula 1, so talks began of a farewell test.
Haas were not able to put one together, but seven-time Drivers' and Constructors' champions Mercedes came forward with the offer, and now it has been made official that Grosjean will get his farewell test in a Mercedes at Paul Ricard on June 29.
Grosjean is set to drive Lewis Hamilton's 2019 title-winning W10 for the day.
"It is very special, you don't really get many chances in Formula 1 to drive, first of all a world champion car and on top of that more for yourself than developing performance," he told Sky F1.
"It is a very unique opportunity. I heard about it first when I was in my hospital bed in Bahrain fighting a bit of pain, and I cherished it a lot, and I'm so thankful and grateful that those words were kept and that it's happening.
"When I was in the fire fighting for my life I thought about many things, and one of them was that I didn't want to finish my Formula 1 career on such a note.
"And having the chance to drive the Mercedes at the French Grand Prix in front of my home fans, having a full day with it, driving a car which is so incredible, with the most successful team in the sport's history, that is very unique and something that is beautiful."
Grosjean was left with burns to both hands, though the most significant damage was to his left hand and five months on it still requires daily treatment.
"The recovery has been going very well, if I'm not lying I would have hoped that five months later I wouldn't have had so many marks, mainly on my left hand which is still quite hurt," he admitted.
"It needs treatment every day, cream and rehab, but it's getting better day after day. The most important thing is that I can play with my kids, I can hairdress my daughter, and I also can drive a racing car.
"So in the end it is a reminder of my accident, and the fact that I'm alive and should be happy to be alive and enjoying every minute as a bonus."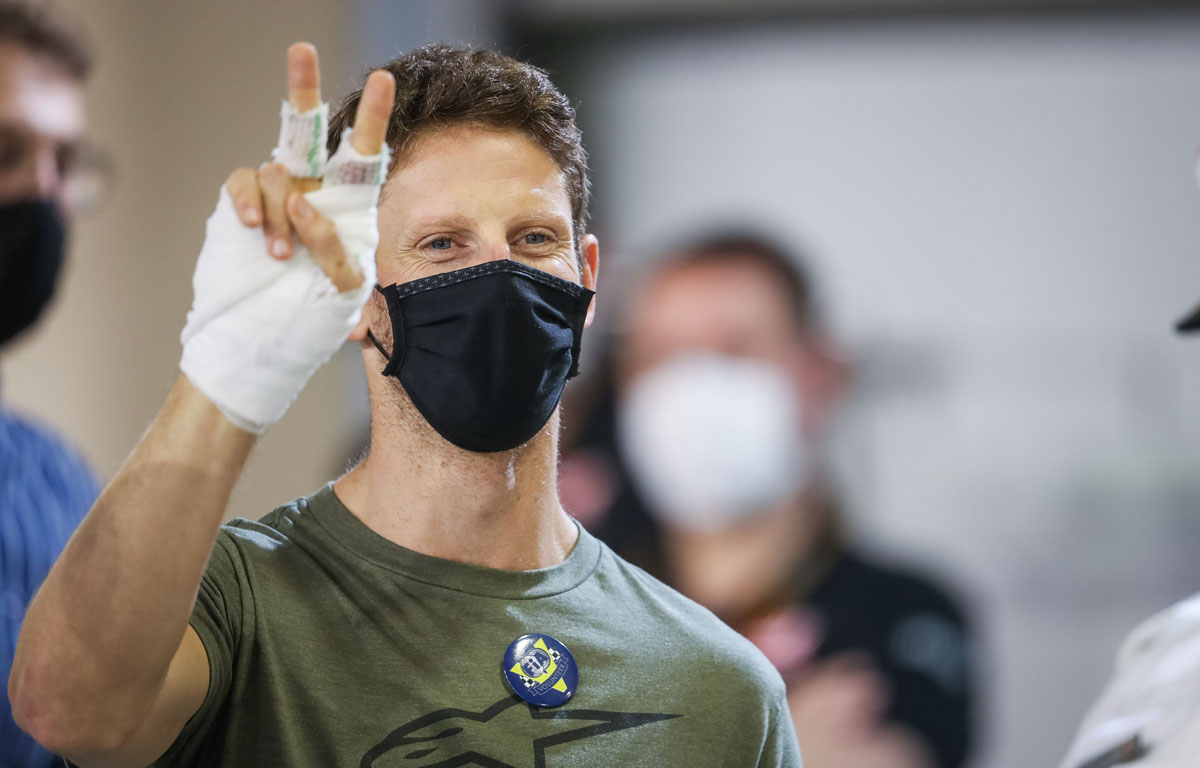 Check out all the latest Mercedes merchandise via the official Formula 1 store
Grosjean is now plying his trade in IndyCar, and while the physical effects of his crash have not held him back, the potential mental scars could only be assessed once he returned to racing.
For Grosjean it was that first race start after Bahrain which he was most wary of, but fortunately it did not prove an issue for him.
"Obviously living such a moment was always going to be something that you have to live with," he said.
"On the Tuesday after the crash on Sunday I was in a call with my psychologist, and we made another one Friday that week and kept working around it.
"And I must say that when I jumped back in a racing car I didn't think about it, I want to drive it and try to go fast, and then the last question I really had was how is it going to be when I take my first race start since Bahrain 2020?
"There were a lot of emotions before jumping in the car, I thought highly about my kids again that saved me from the flames, and once the engine was going on and I'd focused on the race start it was all normal again.
"And as I've said many times I'm happy that this incident did change my life, but changed it for the best."
Follow us on Twitter @Planet_F1, like our Facebook page and join us on Instagram!