Grosjean predicts 'messy' qualy at Sakhir GP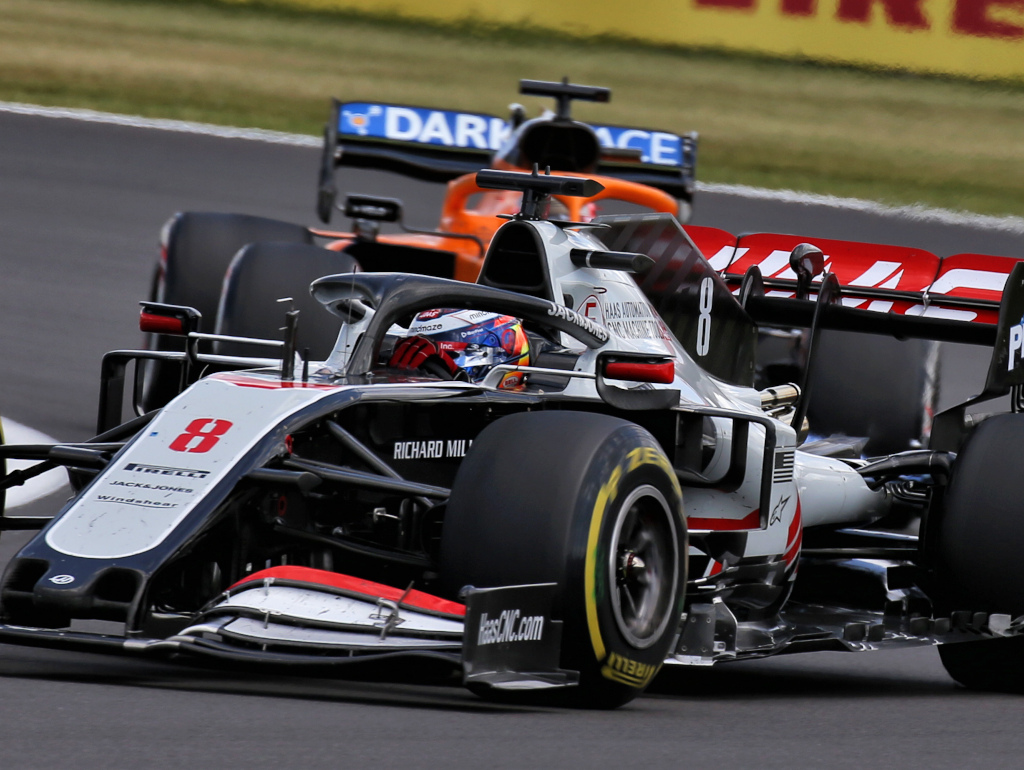 Taking on Bahrain's outer circuit layout at the Sakhir Grand Prix, Romain Grosjean says F1 could be in for a "messy" qualifying.
Last week Formula 1 confirmed the final few races of the 2020 season with the circus heading to Bahrain for rounds 15 and 16.
The latter will take place on Bahrain's second layout, the outer oval layout, with a lap time of 54.3s to 53.9s depending on whether two or three DRS zones are included.
We're super excited to reveal that the Formula 1 Rolex Sakhir Grand Prix will take place on the Outer Track for the very first time! #F1 pic.twitter.com/M4jaSNhARG

— Bahrain Int. Circuit (@BAH_Int_Circuit) August 28, 2020
But given that even last Saturday's qualifying at the Spa-Francorchamps circuit, the longest track on the calendar, saw drivers tripping over one another in qualifying, Grosjean reckons the short Bahrain outer circuit could lead to chaos.
"I don't want to speak too soon because I think trying it is a good idea," the Haas driver told The Race.
"Personally I'm not fully convinced. I don't know what we're going to do in qualifying.
"We made a calculation – if you want to evenly space every car on track it's 175 metres between each car. It's not going to work.
"We need four seconds for a good tow but not dirty air. So first of all I don't know how qualy is going to turn out, it could be tricky.
"But, hey, I accept the idea, let's try it, maybe it will work, maybe it will not work, I don't know.
"But it may be that we need to make a few tweaks in the rules because as I say qualifying, slow laps and so on, it could get really messy."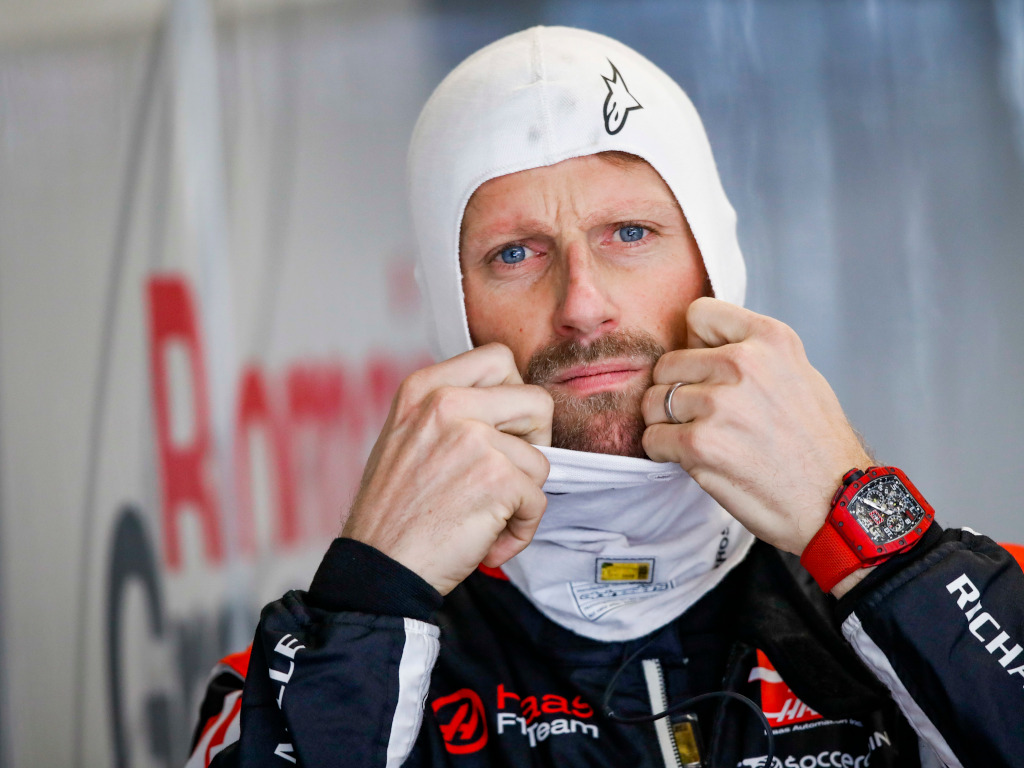 Official F1 Shop: Black and white face coverings
That, though, isn't where the drama could end added the Grand Prix Drivers' Association director.
"If you are last and you get the blue flags for the Mercedes then you're going to have 18 blue flags [for the rest of the cars] coming in, and by the time you have the last blue flag you're going to have blue flags for [Lewis] Hamilton again," he said.
"It could be a bit of a nightmare.
"I think I will have a call with [GPDA members] Alex [Wurz] and probably Sebastian [Vettel] in the week for the GPDA and discuss and try to come up with our idea, our view, and maybe discuss it with Formula 1."
The Frenchman also isn't happy that it will be a night race and one with only a handful of proper corners.
"For us the fun is in the corners, and there aren't that many," he added.
"So if you ask me, I would have much preferred to have one race on the normal circuit in the day, at 2pm, when it's really warm, and [face] issues with temperature, and another race in the night like we normally do."
Follow us on Twitter @Planet_F1 and like our Facebook page.