Grosjean: Schumacher a victim of Haas' 'typical' downward spiral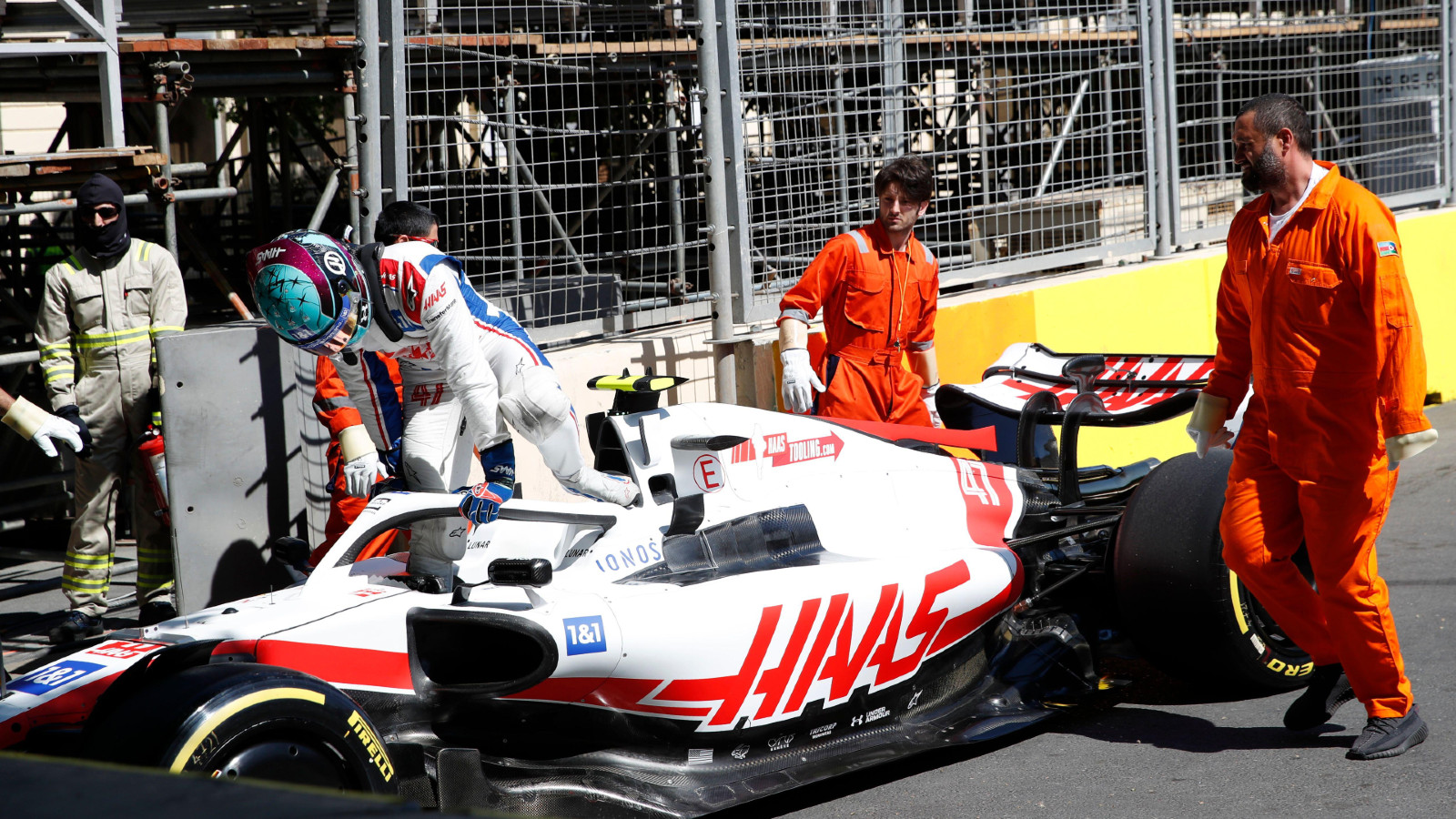 Former Haas F1 driver Romain Grosjean reckons Mick Schumacher is suffering due to the team entering a downward spiral.
Schumacher is yet to score a point in Formula 1, despite having a much improved Haas VF-22 under him for his sophomore season in the sport.
The German driver is under much more scrutiny this year, having had his teammate replaced over the winter break. Gone is the similarly inexperienced Nikita Mazepin and, in his place, is the returning Kevin Magnussen – a seasoned pro.
With Magnussen immediately making headlines by taking fifth first time out in Bahrain, followed by two further points finishes from the following three races, Haas haven't scored a point in the last five races.
Some of these incidents have been self-inflicted, such as Magnussen colliding with Lewis Hamilton on the opening lap in Spain and the pair making contact in Montreal, while Schumacher crashed out by himself in Monaco. But others, such as Magnussen's retirement in Baku, or Schumacher trundling to a halt in Canada while running strongly in the points, are symptomatic of a "typical" downward spiral, according to Romain Grosjean.
The French driver, now racing in IndyCar, spent five years at Haas between 2016 and 2020. Experiencing some tremendous race and qualifying results over the years, Grosjean also got to experience the team's major slumps in form as well – such as the entirety of the 2019 and 2020 seasons as Haas simply couldn't unlock the performance of their cars.
With Schumacher still pointless in F1, Grosjean believes the German driver is becoming a victim of the team's spiralling form as the other cars develop around them – Haas are yet to introduce updates to their VF-22.
"He [Schumacher] has to get back on track and on his feet," Grosjean told GPFans.
"He has been having some rough races recently. I think the car is not helping because the car is going a little bit backward.
"He probably wants to do what Kevin did earlier in the season with fifth-place finishes and some points but right now the car cannot do it because there haven't been any updates on it.
"That is very typical for Haas, you start well and go backwards, I know too well.
"If you try to go for fifth, like Mick would try to go now and score some points then absolutely, you start making mistakes and that is what happens. So take your time and sometimes slower is faster."
Schumacher's contract with Haas is up for renewal at the end of the 2022 season, with question marks over whether the Ferrari junior will be retained after a spate of costly crashes exasperated team boss Guenther Steiner.
However, Steiner has downplayed the extent to which their relationship has been strained, revealing that talks over 2023 won't be held until the summer break in August, or afterward.
"It was hyped that we don't talk to each other," Steiner told Bild.
"We laugh our heads off at what other people say and how we don't seem to have a good relationship."