'I need it for myself, to know if I can do it'
Romain Grosjean says that, if he can, he "needs" to drive in the final race of the season to assess whether he can still race.
Remarkably, he walked away from his horror crash at the Bahrain Grand Prix and has had only minor injuries as a result of it.
However, he will be absent from the second race at the track to let the burns to his hands and ankles recover.
He's still hoping that he'll be able to return for the final race of the season and his career in F1 though, mainly to see how much of an issue his mental state will be when he's out on track.
"There will be a post-traumatic shock: I actually started working [Tuesday] evening with my psychologist," he told L'equipe.
"But my desire, immediately, was to get back into an F1. I thought of Abu Dhabi. Sorry Marion [his wife)], but I need it for myself: to know if I can do it, know what I'm going to feel, how I'm going to react.
I can't wait without knowing, I have to do everything to try to get back in the car. If the doctors tell me it's not possible, I will listen to them but I must try to come back up. I must be selfish."
Get your hands on the official Haas 2020 collection via the Formula 1 store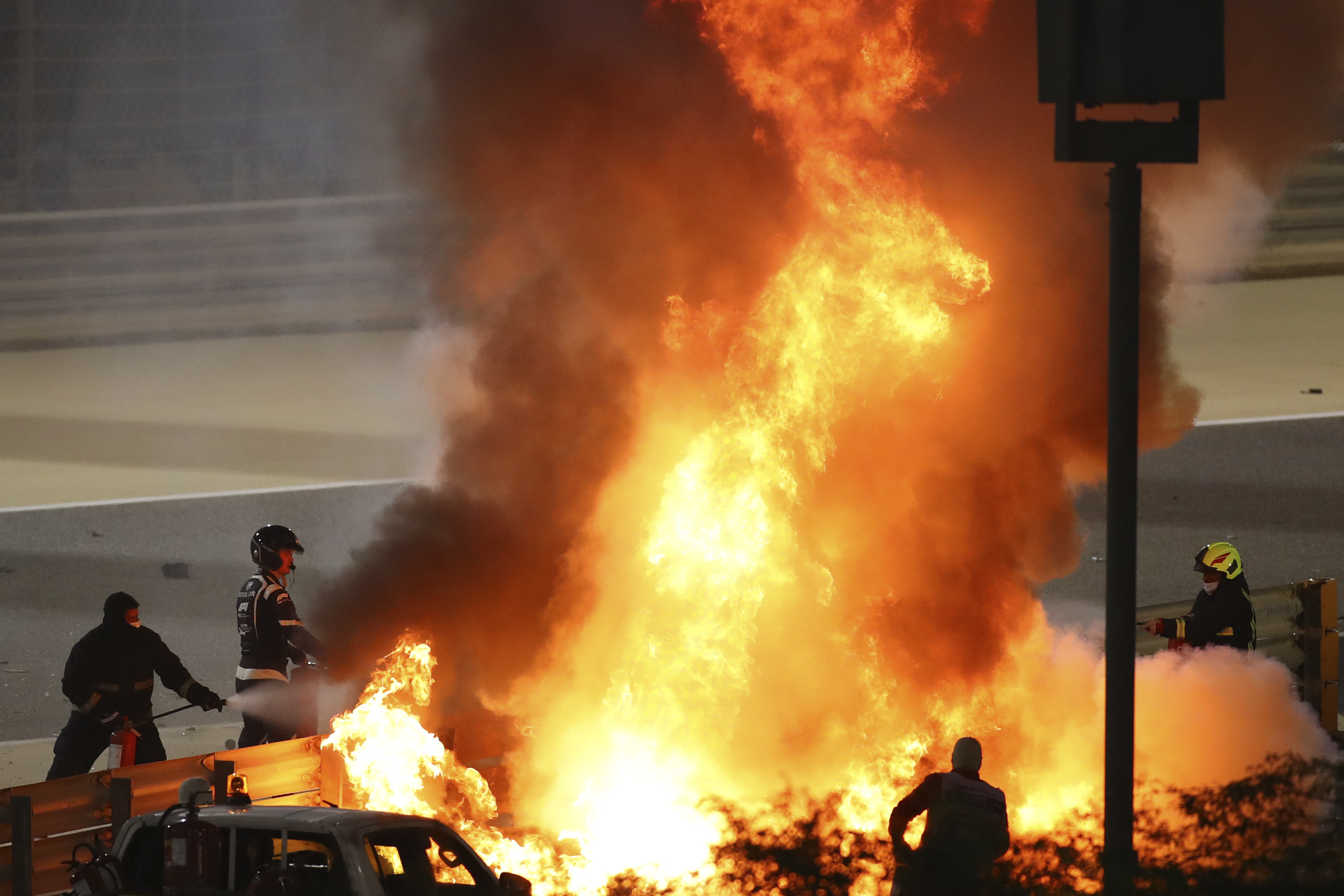 In the same interview, the Frenchman also spoke in-depth about his thought process as he realised he was in the middle of a fiery wreck and tried to escape it.
"I tell myself that they will come and help me. At this moment, I don't realize that there is fire. Then I look to the left: it's all orange… I try to get out without success, I have time to think that I will end up like Niki Lauda, ​​badly burned," he recounted.
"I tell myself that it is not possible, that it cannot end like this. I try again, still stuck. I sit down again and there, a strange moment when I see death as close as you can see it.
"I wondered which part was going to burn first and if it was going to hurt. I took 53G in my head so obviously, I'm a little stunned. But then I pull like crazy because my left foot is stuck under the pedal.
"I tell myself that I haven't tried to slip on the other side yet: I put my hands in the fire, the gloves turn all black, I feel the pain, I know then that I am burning my hands.
"I pass the barrier, I feel the doctor pulling on my suit. He says to me 'Sit down'. I take off the gloves and yell at him because he talks to me like a badger. "
Follow us on Twitter @Planet_F1 and like our Facebook page