Grosjean still on course for special Mercedes test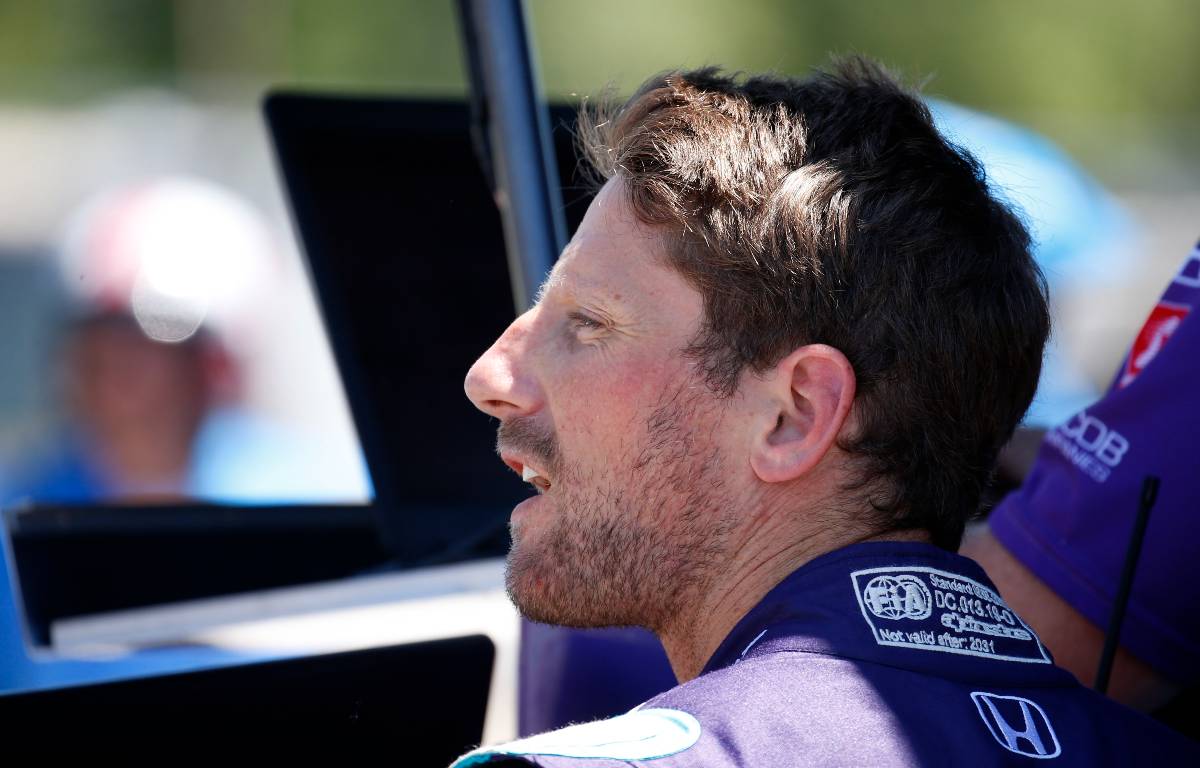 Romain Grosjean says his Mercedes Formula 1 test is still "on the cards", adding that Toto Wolff wants to get it done this year.
Walking away from Formula 1 after his fiery crash at the 2020 Bahrain Grand Prix, the then Haas driver was adamant he didn't want that to have been his last experience in a Formula 1 car.
But with Haas not in a position to offer him an one-off outing in one of their cars, Mercedes motorsport boss Toto Wolff stepped up.
Grosjean said at the time: "When I was in the fire fighting for my life I thought about many things, and one of them was that I didn't want to finish my Formula 1 career on such a note.
"And having the chance to drive the Mercedes with the most successful team in the sport's history, that is very unique and something that is beautiful."
Although he underwent a seat-fitting at Mercedes' Brackley headquarters, his June test was postponed due to the pandemic.
The 35-year-old hopes it will be rescheduled for some time in 2022.
How to impress your boss in your first day at work! 😅 @FollowAndretti @michaelandretti @IndyCar pic.twitter.com/H0ti3PDlZ1

— Romain Grosjean (@RGrosjean) January 12, 2022
It won't, however, be the French Grand Prix weekend as was initially planned for 2021.
Speaking during an IndyCar media conference, he said: "I sent a message to Toto after Abu Dhabi…
"Well, I left a couple of weeks, a few weeks going by, and then I sent a message to Toto, and he did reply. He started 'Thank you', and then the last sentence was, 'We need to get you in that car this year'.
"Yes, it's still on the cards.
"There were a few things last year that didn't make it easy. This year I cannot go at the French Grand Prix because we're racing in Iowa the same weekend.
"But definitely Mercedes is keen to do it, I am keen to do it, even though my neck will be dying because I've lost part of the muscle there. You can ask Pato [O'Ward] what it was like [in an F1 car].
"But yes, we still want to do it, and if it happens, great. But… the main focus is now trying to win races with Andretti."
Grosjean swapped Formula 1 for IndyCars in 2021, finishing 15th in his first season in the American series despite not competing in the season's first three oval races.
This year the Frenchman, who has officially moved to America, will drive the #28 for Andretti Autosport-Honda, and he'll race in all the oval events including the Indianapolis 500.