Grosjean pleads for 'more gentlemanly' starts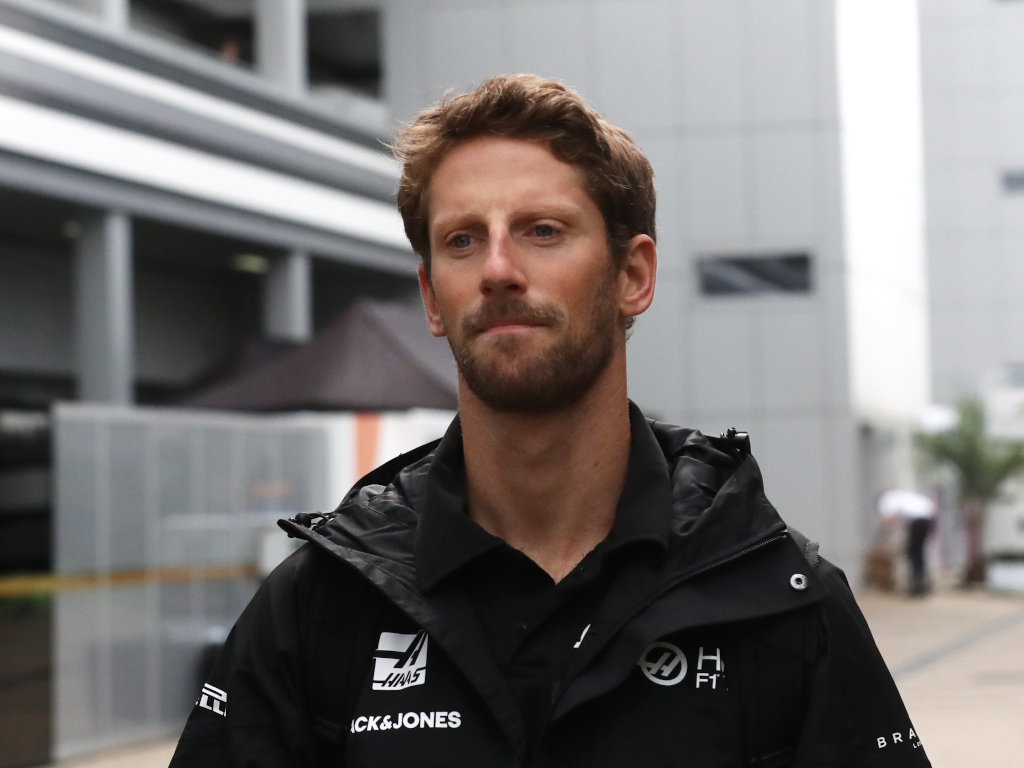 On the back of another first-lap DNF, Romain Grosjean has urged his fellow drivers to be "more gentlemanly" at the start of races in order to reduce the number of crashes.
The Haas driver started Sunday's Russian GP eighth on the grid, but his race was over in the blink of an eye as he found himself involved in a tussle with Antonio Giovinazzi and Daniel Ricciardo at Turn 4.
Grosjean went flying into the barriers and afterwards he admitted he wanted to "punch walls".
The Frenchman remains frustrated by his Sochi exit and believes a little more caution on the opening lap of races would go a long way to improving things.
"I think it was very avoidable," he told Motorsport.com. "I left plenty of room on the right hand side. Three in that corner was never going to work. Who's fault was it? I'll let you judge from the two on the right.
"You brake your balls all weekend long to get a good car and work really hard, you're taken off in Turn 4 of a 53-lap race by a very aggressive move, so I'm not very happy.
"The decision, racing incident, it's lap one of the race, why not? But I felt like the last few first laps have been quite aggressive in general. Maybe we should be a bit more gentlemanly between us, and think that there's a long race ahead."
The number of penalties dished out by authorities for first-lap incidents have dropped in recent years, and Grosjean is not complaining.
"I got a penalty in Austin last year for lap one! I don't care, racing is good at the moment, and the FIA is doing a good job," he said.
"Obviously when you're taken off you're pissed off, especially in our situation, when we don't know when is the next time we'll have a competitive car, so it puts a lot of pressure on us.
"Kevin [Magnussen] did a good race, and showed we were good this weekend, so that's good for the team. But it's hard to digest when you know you have a shot at something good. I'm not blaming anyone, I just think it was very avoidable and maybe a bit too aggressive from some."
Follow us on Twitter @Planet_F1 and like our Facebook page.