Grosjean returns to virtual racing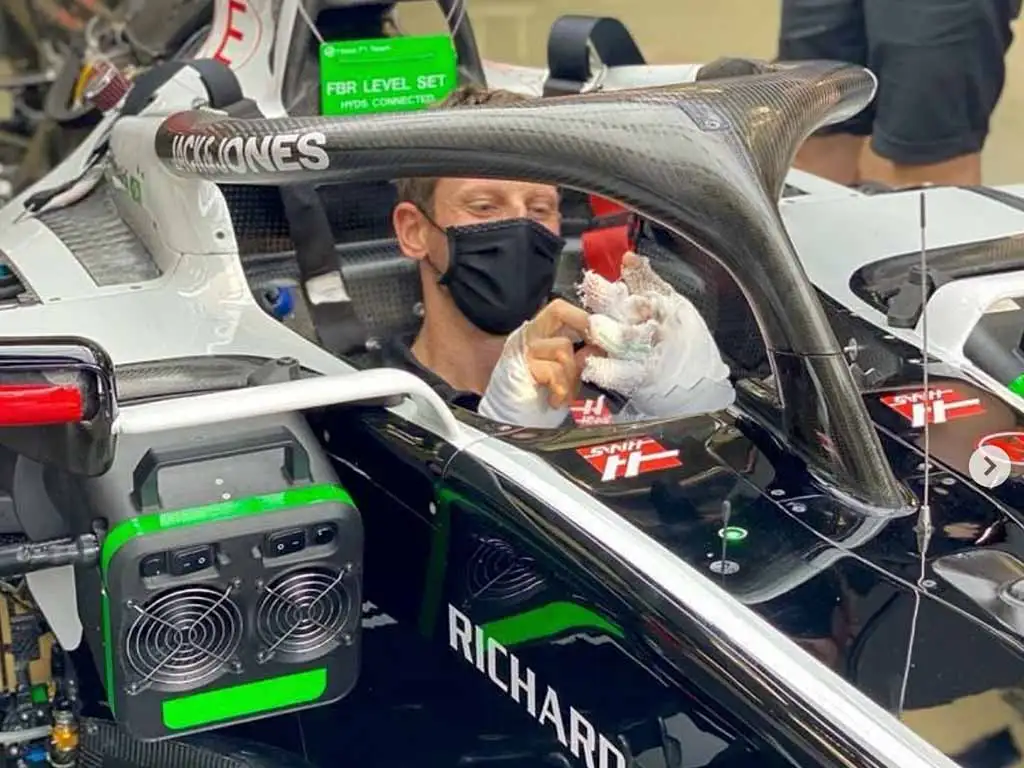 Romain Grosjean was back racing on the simulator a month on from his horror crash at the Bahrain Grand Prix.
The Frenchman was hospitalised after a terrifying crash at the Bahrain International Circuit which saw him go through a barrier in the cockpit of his Haas after the car broke in two and burst into flames upon impact.
Thanks to the brave and swift intervention of medical personnel, Grosjean escaped with only burns to his hands, though those burns in particular to Grosjean's left hand meant he couldn't take part in the final two rounds of the 2020 season.
That meant that Grosjean's Haas career sadly ended early, and while he continues his recovery no future plans have been made on a racing front.
But, it was fantastic to see Grosjean back racing virtually a month after his ordeal with a few iRacing laps of the Nurburgring in a Formula 3 car.
"My hands are getting better, still struggling a bit with my left [hand] and limited with the stuff I can do," he said as he spoke to his followers on Twitch.
"The biggest problem is my [left] thumb, I can't bend my thumb more than this," he demonstrated.
Grosjean has his own virtual racing team called R8G Esports.
1 month today… I went to the gym, played tennis (1hand back hand wasn't pretty tho) cooked lunch & played with my kids. Pretty incredible 💯🙏❤

— Romain Grosjean (@RGrosjean) December 29, 2020
As well as that, Grosjean posted on Twitter that he was able to go to the gym, play tennis, cook lunch and play with his kids, a sign of fantastic progress.
Grosjean was hoping to get another chance to drive a Formula 1 car in a private test after the 2020 season, but Haas have confirmed that it couldn't be with them.
"Unfortunately we don't have any old cars, because we don't have power units," team principal Steiner told Autosport.
"We have got plenty of old cars, but they have no engine in it, so we cannot do that unfortunately.
"Maybe in the future we've got something, I don't know. But at the moment, I couldn't make that promise.
"It's more likely to able to talk to Ferrari to have him drive one of their older cars when they do an event or something.
"That is for sure possible to do. I think that is the easier solution than us preparing a car, because they have got the department which is doing that stuff for customers. We don't have these resources at the moment.
"But if he wants to do it, I'll let him heal up completely, and then we'll see what he wants to do and what he's able to do.
"Then we'll decide if he can make a good day of fun out of it, the last day in an F1 car for him."
Follow us on Twitter @Planet_F1, like our Facebook page and join us on Instagram!