Grosjean: Formula 1 should alter calendar every year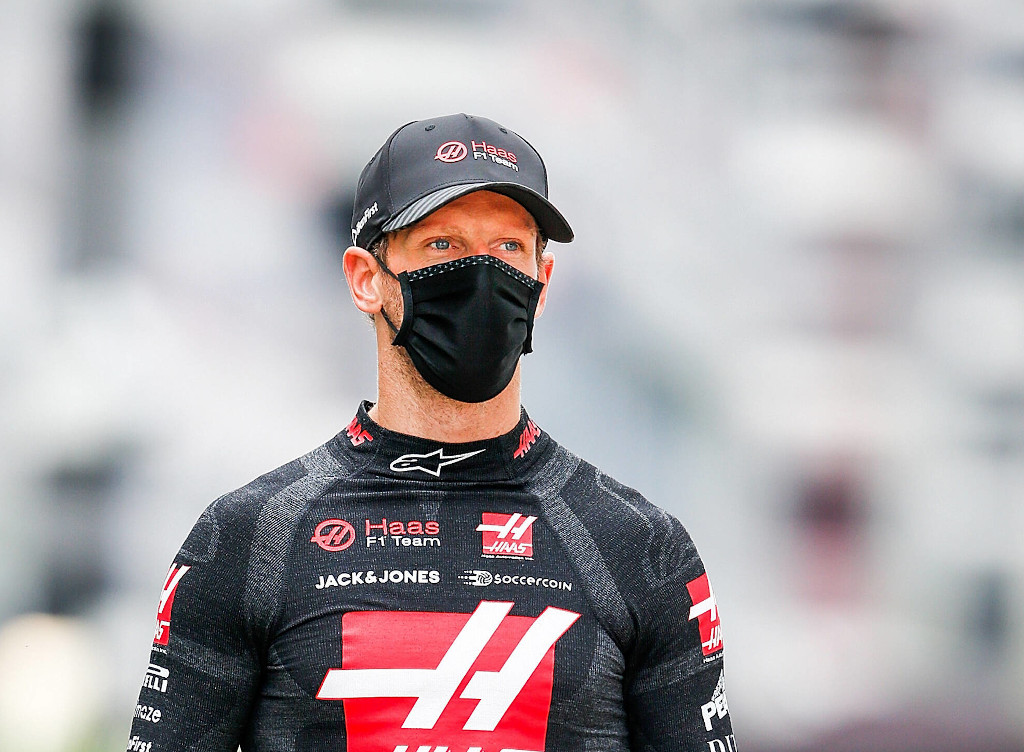 Romain Grosjean would like Formula 1 to have a different race schedule each year in order to visit more circuits.
Formula 1 is gearing up for its return to Imola at the weekend, but the Emilia Romagna Grand Prix will be a two-day event with a 90-minute practice session held on Saturday before qualifying and then the race on Sunday.
But just to add to the pressure, only Kimi Raikkonen from the current grid has Formula 1 experience of the venue in the form of the final San Marino Grand Prix back in 2006.
So perhaps if it was a venue like the Circuit de Barcelona-Catalunya where Formula 1 hold pre-season testing and contest the Spanish Grand Prix, then it would be quite easy to adjust to a two-day event.
But while Grosjean knows just how challenging the Emilia Romagna GP will be, he believes the two-day format will bring some unpredictability to Formula 1 which he feels the sport is lacking.
"I guess it's not easy. There are a few tracks, like Barcelona, where you don't really need the Friday as you know it by heart. But Imola – well I raced there a very long time ago, so I don't really remember it that well," he told the Haas website.
"Saying that, the Nürburgring was kind of the same and things turned out well for us. I think it's quite exciting. It brings some unpredictability into the race – that's something Formula 1 has been generally lacking. Hopefully it will spice things up."
Imola, it's about time we get acquainted! #ImolaGP is on the way 🇮🇹#HaasF1 pic.twitter.com/oeNt6m3vjX

— Haas F1 Team (@HaasF1Team) October 26, 2020
Get your hands on the official Haas 2020 collection via the Formula 1 store
Imola is one of several venues like Mugello, the Nurburgring, Portimao and Istanbul Park which weren't originally on the 2020 calendar, but struck a deal with F1 to ensure that a World Championship could be held.
The sport hopes to return to a near-normal schedule for 2021 with 23 races planned, but Grosjean would like to see flexibility in future calendars so that Formula 1 can continue to visit new and historic venues like it has done this season.
Asked if he is enjoying visiting these unscheduled venues, Grosjean replied: "Yes, very much. First, it was a very good job by Formula 1 managing to get so many races into the season, second, it was really cool to discover, or re-discover some tracks like Mugello, Nürburgring, Portimao, Imola, and I think Turkey's going to be mega.
"To me they are tracks that should be on the calendar. I know we cannot go to 30 races a year, but I would love to see a change from year to year in terms of the tracks Formula 1 visits. It's really cool to discover new places and see the different types of racing."
However, Grosjean is missing one track in particular which couldn't be saved for 2020.
"Suzuka, as it's my favorite track. That's the one I'm definitely missing" he explained.
"I'd include Singapore, it's always quite an iconic one. Austin's a pretty good place. There are many tracks I'm disappointed we didn't get to. That's why seeing a calendar that maybe one year is more European based, the other year more newer circuits, it could be quite cool. Then you get the best of both worlds."
Follow us on Twitter @Planet_F1, like our Facebook page and join us on Instagram!