Grosjean wants to save lives like Bianchi
Romain Grosjean hopes to be able to inspire change that will save lives in motorsport, like Jules Bianchi did before him.
Bianchi tragically passed away in 2015 due to the injuries he suffered at the 2014 Japanese Grand Prix after going off in the wet conditions and hitting a recovery vehicle.
His incident though was the catalyst for the creation of the Halo head-protection device, and it's this invention which saved Grosjean's life at the 2020 Bahrain Grand Prix.
On the opening lap of the race Grosjean speared into a barrier, causing his Haas VF-20 to break into two pieces and burst into flames.
Grosjean actually went through the barrier still in the cockpit, but thanks to the swift and brave intervention of medical personnel, was pulled to safety after escaping the fiery wreckage.
Grosjean made it clear that the medics are the heroes, not him, but wants to do his part by triggering further safety advances to take motorsport forward again from the work Bianchi inspired.
"I don't feel like a hero," Grosjean is quoted by Motorsport-Total.com.
"People say about racing drivers: what you do is usually exceptional. But no, no. Doctors save lives. They're extraordinary. Firefighters are extraordinary.
"If I can save a life in the future through my experience, as Jules did for me, then I will have a strong legacy in motorsport, that would probably be my greatest pride."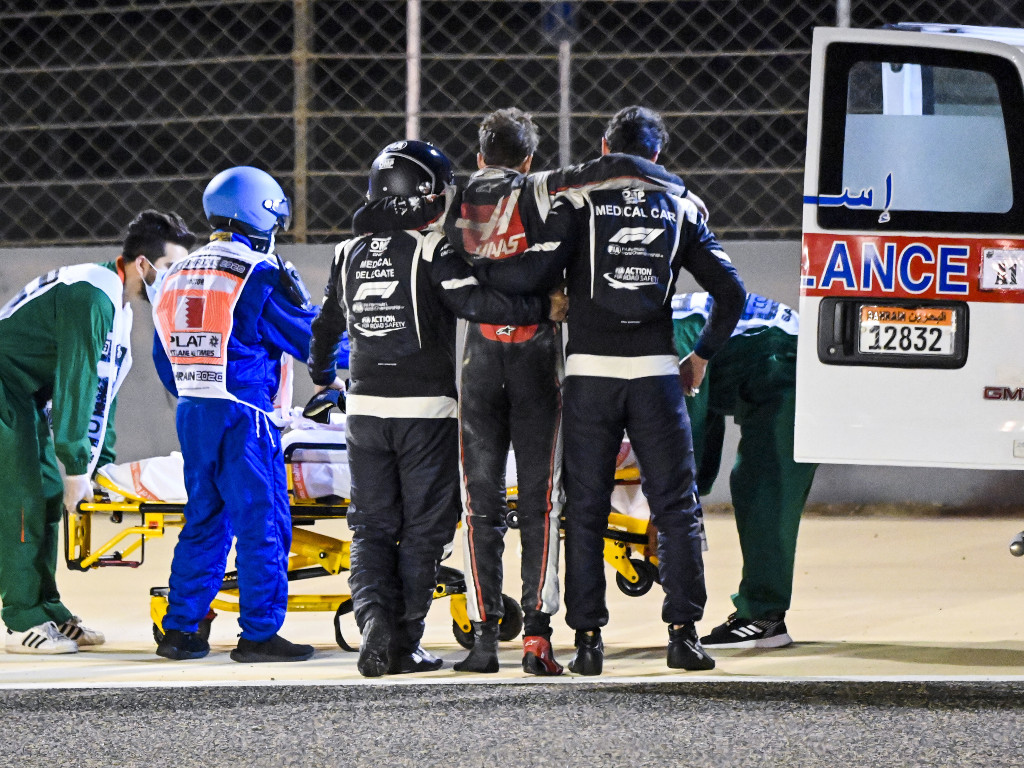 Referring to medic Ian Roberts and medical driver Alan van der Merwe who were the first to arrive at the scene of Grosjean's crash and rescue him from the fire, Grosjean said: "They were heroes, but they say, 'No, no. We were just doing our job'. And I feel the same way about that.
"I was just doing my job, too. As a race car driver and also as a father, to make sure my three kids have their dad in the best possible shape in their lives.
"It was a survival instinct. I never panicked, I was never stressed. Everything was math, and even when I took off my gloves because I knew my hands were burned, every step was rational.
"I don't know if you're born with that kind of instinct or if that's something you can improve in your life, but it saved me."
The incident sadly meant Grosjean was unable to contest his scheduled final two races with Haas. The Frenchman was forced into surgery due to the burns to his left hand.
Follow us on Twitter @Planet_F1, like our Facebook page and join us on Instagram!