Grosjean shuts down idea of equal status at Red Bull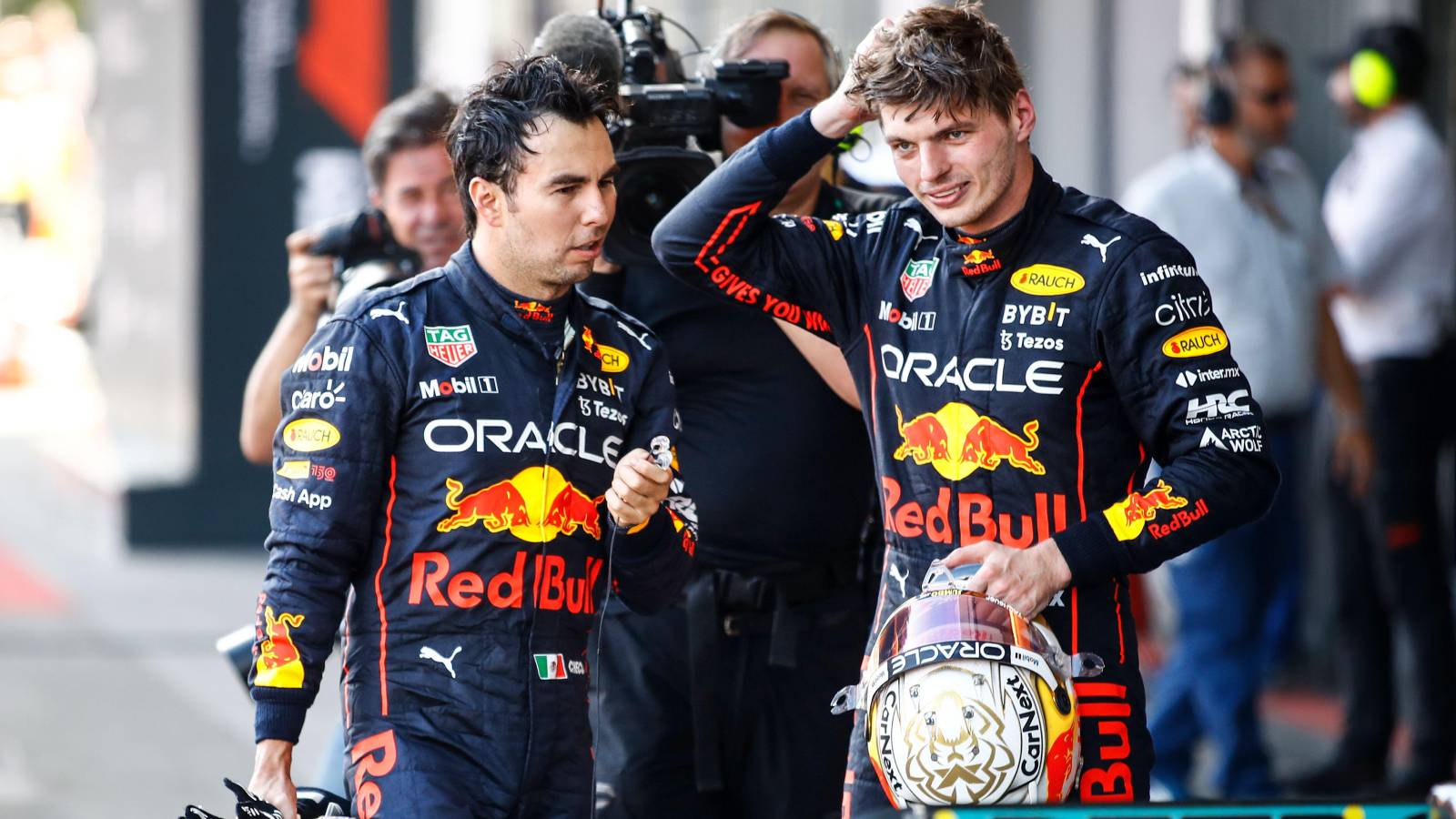 Romain Grosjean has rubbished claims there is no number one driver at Red Bull and said that Max Verstappen "has the priority."
For the first time since Daniel Ricciardo left the team, Verstappen can claim to have a team-mate who is performing well in the Red Bull car.
With his win in Monaco, there was discussion that Sergio Perez was now equal to Verstappen in terms of the team's hierarchy and this was reinforced by comments made by Christian Horner which stated that the driver who is leading is the driver who gets strategy preference.
But since the Monaco win, Verstappen has put together a string of two consecutive victories and is now 46 points ahead of his team-mate in the Drivers' Standings.
Former Haas driver Grosjean has said that he never believed the drivers were on equal ground and that Verstappen was always the driver who would receive the favoured strategy.
"No, Max is the number one and Sergio is number two," the Frenchman said, as per GPFans.com.
"That is the way Red Bull has always worked and all the radio communications you get in the race, even in Baku, the message to Perez was 'no fighting'.
"I mean, he was leading the race, why wouldn't he fight to keep the lead?
"It is very clear at Red Bull and to be fair, Max has done such an incredible job for the team, that it is kind of normal that he has the priority."
Can anyone stop Verstappen at Silverstone?
Max Verstappen is the man to beat right now, but does anyone actually stand a chance at the British GP?
Following the race in Baku, Horner did deny the "no fighting" call was team orders but that it was instead the superiority of one strategy over another.
"I think today wasn't strictly team orders," he told Crash.net.
"It was just a question of you've got a faster car and a slower car and Max had a significant pace advantage on Checo at that point, and Checo had quite heavy graining on his tyres.
"So it was a question of 'guys, let's not put each other against the pit wall here if one car is quicker…concede and let's focus on getting the best result for the team'."
Perez's title aspirations have taken a hit in recent races such as last time out in Montreal where he was forced to DNF with a gearbox issue. The Mexican described the errors as "extremely painful."
"The reliability issue again," he replied when asked by Sky Sports F1 what went wrong. "It felt like I lost drive and got it stuck in gear. I don't know what really happened. A very disappointing day to go away with zero points from a weekend that hasn't been perfect but I still believe that we were on track for a result.
"Having these errors is extremely painful."