Romain Grosjean reveals what would have him 'jumping on the sofa' in F1 this year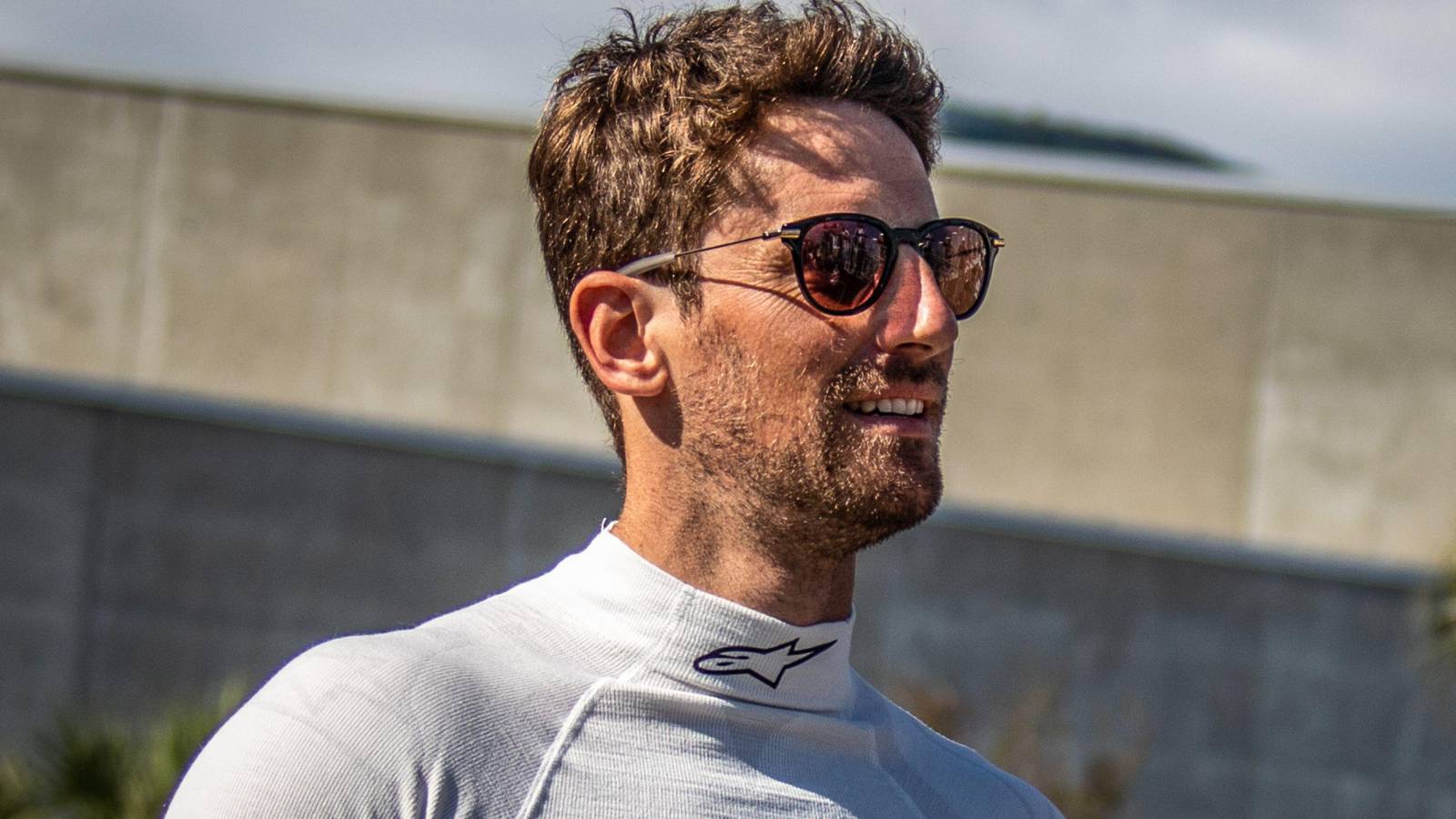 Romain Grosjean is hoping for a sofa-jumping inspired 2023 Formula 1 championship, the former Haas driver predicting Mercedes will make it a three-way fight "every weekend" for pole position and the race wins.
But, he reckons, when all is said and done it will still be Red Bull who come out on top.
Last season Red Bull dominated the championship, Max Verstappen clinching a record-breaking 15 wins in a single campaign on his way to a second World title. His team-mate Sergio Perez made it 17 from 22 for the Milton Keynes squad, who also wrapped up the Constructors' title.
Red Bull though were given a bit of a helping hand from Ferrari and Mercedes, the former losing the plot as the season progressed while the latter arrived late for the party as they spent the first half of the season resolving their W13's numerous issues.
This season pundits, including Grosjean, are confident Mercedes will be back in the fight, joining Red Bull and Ferrari in a three-way tussle for race wins and maybe even the World title.
"I see Mercedes coming back into the title fight," Grosjean said on his YouTube channel.
"I see Red Bull staying on top even though they have less wind tunnel time than everyone else given their position in the championship as well as their penalty for breaching the cost cap.
"I think Ferrari will have a strong car again and Mercedes will be there with them.
"That's what I'm most looking forward to; seeing the three top teams every weekend fighting for pole position and wins.
"If we get that we're going to be jumping on the sofa like crazy because there'll be some good races and good racing on track.
"Maybe I'm right, maybe I'm wrong."
PlanetF1.com recommends
Revealed: The eye-watering numbers each driver must pay to enter F1 2023
Five drivers under the most pressure ahead of the F1 2023 season
2023 F1 calendar: Car launch dates, pre-season testing, TV schedule
The Frenchman reckons the stable rules, this year's cars an evolution of last season's all-new ground effect aerodynamic models barring a tweak to the floor, will mean the top three will stay as it was.
The only difference is it will be closer.
"The rules for 2023 haven't changed that much," Grosjean continued, "the cars are going to be raised a little bit.
"But the rules are going to be largely the same which makes me feel that Red Bull should still be at the front, Ferrari should still have a very good baseline and Mercedes has learned a lot from 2022 and will be stronger next year."
Formula 1 needs Romain Grosjean to be right
After the drama and excitement that was 2021, last year's Formula 1 championship race was a bit of a damp squib.
Charles Leclerc lead the early running, Max Verstappen took over in Spain and from there it was all Verstappen with a cameo here and there from Ferrari and a late-season one from George Russell too.
The title was wrapped up with four races to spare, the Constructors' one race later, and the on-track drama at the sharp end was sorely lacking.
How we missed 2021 with it's wheel-banging, paint-scratching tussles between Verstappen and Lewis Hamilton for the race wins and the World title. Yes 2022 and it's all-new cars may have had more overtaking but that was in the midfield, not – at least after the opening few races – at the very front.
F1 bosses may be praising themselves for that, applauding the new rules as having done the job, but unless 2023 delivers a better fight, or even any fight, for the World title, the jury of public opinion will still be out on the new regulations.