Grosjean 'not impressed' by Magnussen flag incident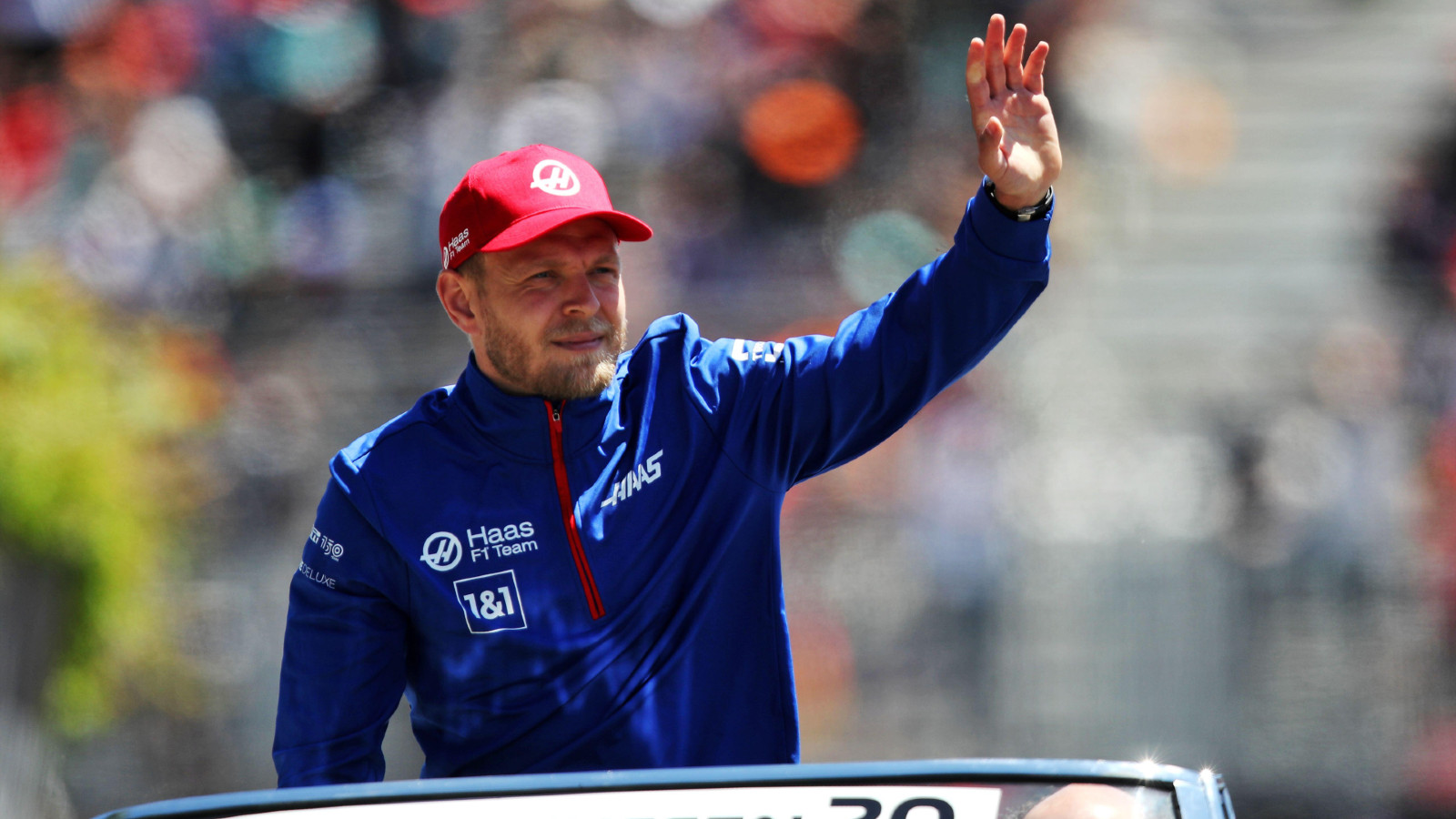 Romain Grosjean believes the race was ruined for Kevin Magnussen for no good reason by the black-and-orange flag after a first-lap incident.
The Danish driver was called into the pits by Race Control in Montreal, with the Haas driver being shown the black-and-orange flag to pit for repairs after his front wing picked up some minor damage during the first lap.
Alpine's Esteban Ocon, following the Haas, radioed in to complain about the flapping front wing endplate on Magnussen's car and, on Lap 7, Magnussen was forced to come into the pits to change his front wing.
Ending up at the rear of the field, Magnussen came home in 17th after the disastrous start, and questioned the call by the FIA to force him to pit for repairs for such a minor piece of bodywork.
Former team-mate Romain Grosjean, now racing in IndyCar, agreed with Magnussen's assessment, believing the damage to be inconsequential.
"Magnussen's race was ruined by the black and orange flag. Why?" Grosjean said as he reviewed the Canadian race on his own YouTube channel.
"I mean, yes, the front wing is going to pieces a little bit but it's a small piece and, if you really want to avoid anything for the drivers, put an Aeroscreen just like IndyCar, and then the part can fly and won't hit the driver's helmet.
"I wasn't really impressed with the penalty, I really thought it was very harsh and ruined Kevin's race that was already damaged by the front wing, and [there was] nothing really he could have done to avoid that – it was just a racing incident.
"It was good racing with Lewis when the part was broken, and then Kevin's race was broken, so I really disagree with that penalty."
Jolyon Palmer was another to question the call to bring Magnussen in for mandatory repairs, believing it to be symptomatic of a stricter approach from the FIA.
Fernando Alonso was given a post-race penalty of five seconds, with the stewards hitting the Spaniard with the penalty that dropped him from seventh to ninth after being found guilty of weaving on the back straight to defend on the final lap.
Grosjean was also left unimpressed by the penalty, saying it was entirely without merit.
"I really also disagree with Fernando Alonso's penalty," he said.
"He didn't deserve one for moving twice on the straight. The back straight isn't even straight, so how can you go straight?
"Bloody let them race, it's good to see wheel-to-wheel action. Obviously under certain limits, but I didn't feel like that was anything bad. I thought it was good racing and I was excited to see it so I was not very impressed by those two penalties for Magnussen and Alonso."