Dennis: Only 'mistakes' will cost Verstappen 2021 title
McLaren Group founder and ex-team boss Ron Dennis is backing Max Verstappen to become 2021 World Champion as long as he and Red Bull avoid errors.
Verstappen finds himself in a Championship battle for the first time as he scraps it out with seven-time champion Lewis Hamilton, a driver whom Dennis introduced into Formula 1 with McLaren.
There is little to choose between the pair with Verstappen holding a five-point cushion at the top of the standings, and Dennis believes the Dutchman will ultimately get the job done.
"I have a tremendous respect for the technologists at Red Bull and I think Honda have stabilised their engine performance very well," Dennis told Sky F1.
"So I think it will be Verstappen. If it's not, it will not be because they lacked performance but because they make mistakes.
"And the question is in what circumstances would these mistakes be made?
"So it will be a very colourful end of season, but I probably will back Verstappen."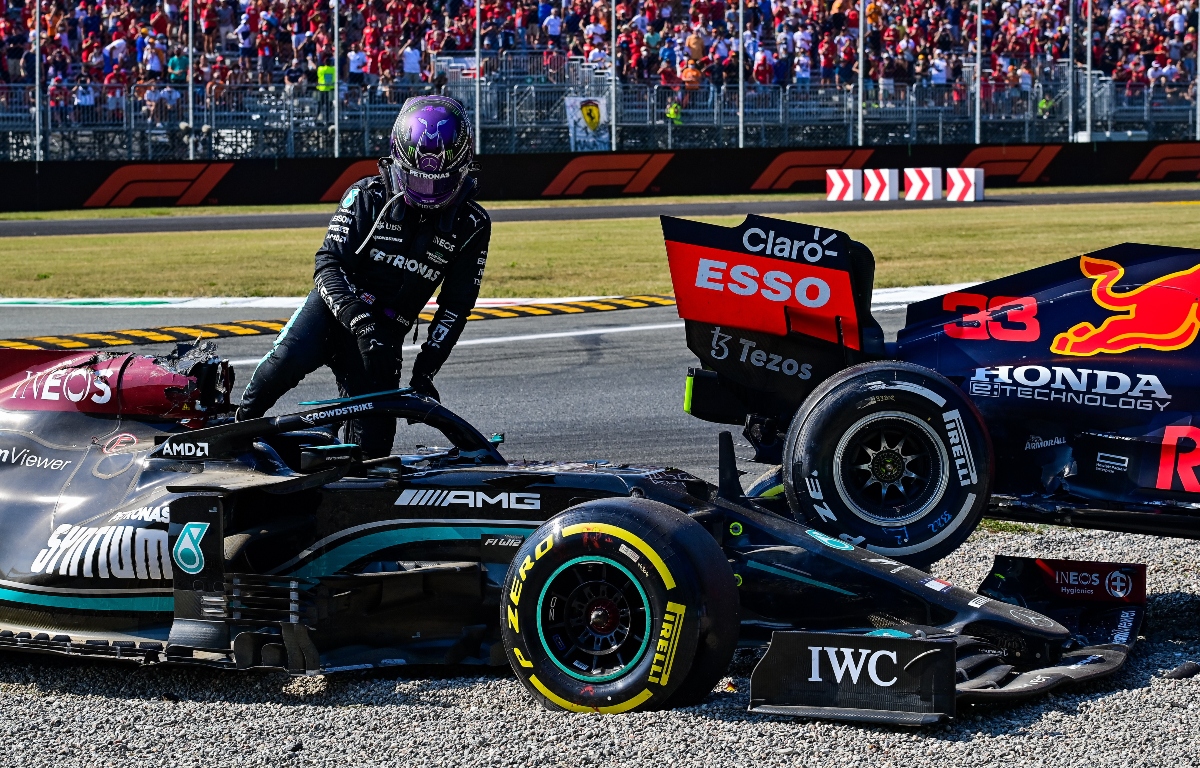 F1 TV are offering PlanetF1 readers 10% off both monthly and annual subscriptions! In order to claim this fantastic discount, click the following link and use the promo code PLANETF10 at checkout!*
*The offer ends at midnight on September 26 and excludes Netherlands
Hamilton and Verstappen have certainly not been shy on track and Monza saw their second major shunt of the season, resulting in a DNF apiece.
As expected, the incident was debated intensely and Mercedes boss Toto Wolff called it a tactical foul from Verstappen as the drivers collided at the opening chicane.
But Dennis believes the media are over-hyping the situation, arguing crashes will always happen between "a couple of young stags rutting".
"The media hypes it up, but you can see they are constantly throwing water onto the fire," he said.
"They are trying to calm things down, they are true professionals.
"In many sports, you could call it sort of a professional foul. In motor racing, the consequences of cars touching each other is hard to predict. You don't know whether one car will ride over onto the other like in the Italian Grand Prix, you don't know if you will spin off into the Armco.
"But the reality is these two drivers are absolutely professional, they know what they are doing and they know getting into the lead early in a race is critical, and so that's when they really take risks.
"Sometimes it comes off, sometimes it doesn't, and the one thing both of them doesn't want to show the other is that they will back off, that they will be intimidated.
"So it's a couple of young stags rutting, it's as simple as that."
Asked if Hamilton will be relishing Verstappen's challenge, Dennis replied: "Nobody likes losing, so he won't be at all happy about being behind the game.
"But his motivation, and any top driver's motivation, is enhanced by having to fight.
"But fighting in a grand prix car is extremely knife-edge. If you are too aggressive with the car, you will destroy the tyres too quickly, you will determine the outcome of the race very early on because while it all looks very close, the reality is that when a car is behind another, he will have a much greater challenge looking after his tyres.
"Engines and everything are so reliable now that it's between two gladiators really, and the outcome of course isn't that one loses their life but one has to win and one has to lose."
But for all the talk of Verstappen and Hamilton at Monza, McLaren were the stars of the show as Dennis' former team claimed a shock one-two finish, led over the line by Daniel Ricciardo.
And while Dennis was not comfortable with agreeing to the claim that McLaren are back on top in F1, he did give "credit" to the team for their well-earned victory.
"I remember many years ago someone telling me 'one swallow doesn't make a summer'," Dennis replied when asked if McLaren's best days have returned.
"But they had a first and second in circumstances most people would say 'yes, but the two leading drivers were out early in the race'. But they were leading the race and they were holding them off, so I think all credit to them.
"They have made great progress over the last few races and they deserved the one-two."
Planet F1 verdict
Lewis Hamilton on THAT crash at the Italina GP
Lewis Hamilton has responded to the claims that he was 'putting on a show' with his injury.