Rosberg happy not to be racing at 'high risk' Jeddah circuit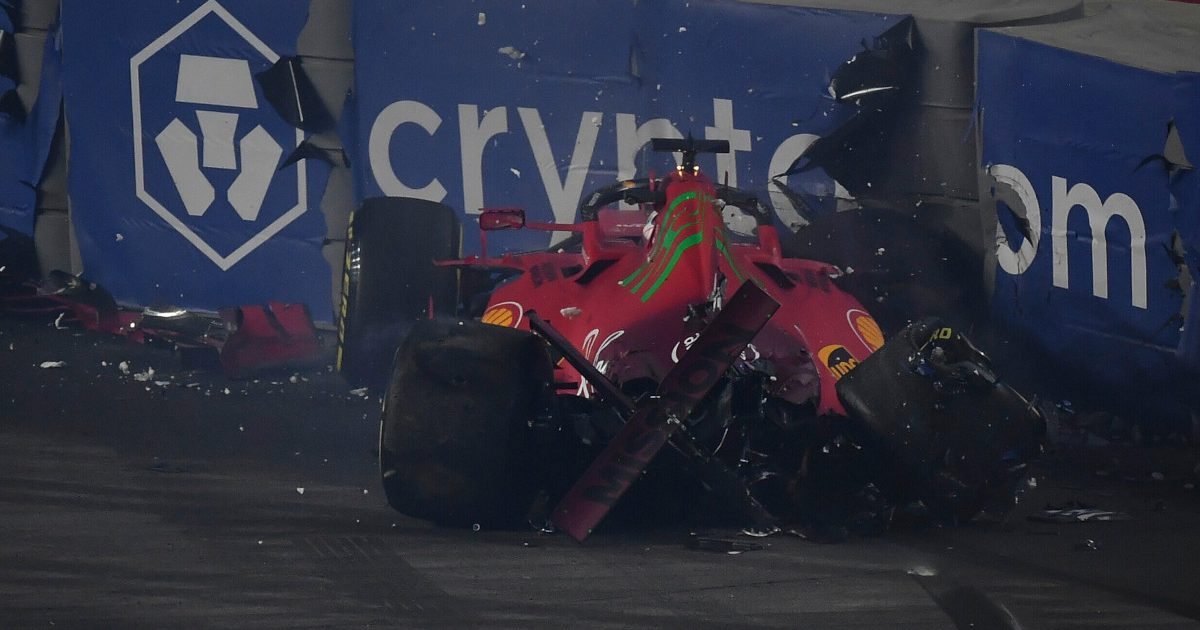 Nico Rosberg is "happy" that he's not racing in the Saudi Arabian GP, saying it is a "dangerous, proper dangerous" circuit.
Formula 1 made its debut at the new Jeddah Corniche circuit on Friday where, surprisingly given all the pre-race warnings, there was just one crash.
While several drivers brushed the walls that surround the high-speed circuit, only Charles Leclerc binned his car.
The Ferrari driver suffered a snap of oversteer as he headed into Turn 22, hit the barriers backwards, was spun around and damaged all four corners of his SF21.
It was a high-speed crash with the driver taken to the track's medical centre for checks where he was given the all-clear.
Rosberg is worried there could be more crashes as the weekend progresses.
"I've just done a few laps on the simulator," he said in his latest YouTube video, "believe me, this track is completely nuts.
"It's so fast, there is no run-off.
"There is a corner at the back where you're doing eighth gear and you downshift into seventh, and the corner is almost flat. And you look on the right, there is a wall.
"This is going to be nuts. It is so crazy.
"And, honestly, this is so crazy that I am happy not to be in the car for this race weekend.
"This looks high, high risk. It is one of those times when I am like: 'Ha, I'm good that I'm not in the car'.
"It will be exciting to see how they will all get on, hope everyone stays safe."
Charles Leclerc went off into the barriers at Turn 22, causing an early end to FP2

Thankfully he was able to get out of the car himself and confirm he was ok#SaudiArabianGP 🇸🇦 #F1 pic.twitter.com/wif6Pau2N4

— Formula 1 (@F1) December 3, 2021
With traffic also expected to play a big role, especially in qualifying, Rosberg has urged caution as the drivers put in the laps on Saturday.
"This is the ultimate challenge," he said. "This is dangerous, proper dangerous.
"The problem is, when you start going, it's just so dusty and the sand is there, so it's so slippery.
"You just have to build up to it, slowly but surely. You just have to find your rhythm and don't make any mistakes.
"It's an insane challenge."
Rosberg's former Lewis Hamilton was fastest in Friday's practice, 0.061s up on Valtteri Bottas with Pierre Gasly a further 0.02s down.
Max Verstappen was fourth fastest, 0.195s slower than his title rival.