Rosberg urges Red Bull to consider Hulkenberg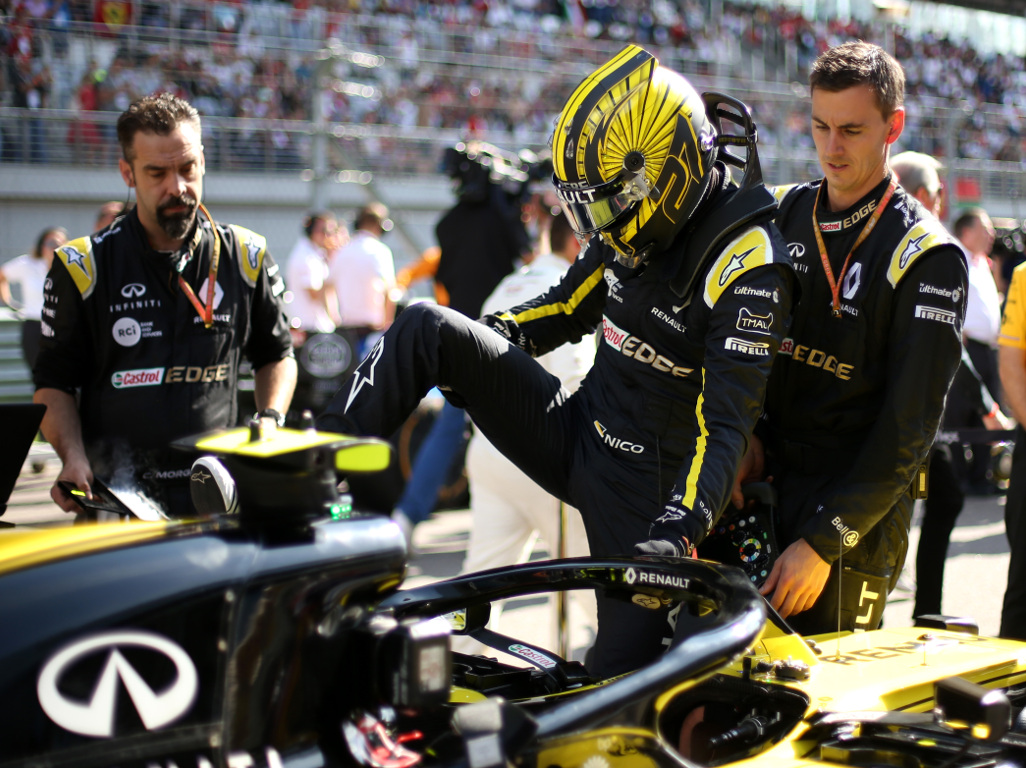 With Alex Albon in the wall in qualifying for the Russian GP, Nico Rosberg has urged Red Bull to consider Nico Hulkenberg for Max Verstappen's 2020 team-mate.
Red Bull are presently debating who to put in the second RB16 next season.
While Verstappen is locked into a contract, it is believed to be between Albon and Pierre Gasly for the second seat with Red Bull evaluating the Thai driver after demoting Gasly mid-season.
But while Albon put in a great showing in his first two races with the Milton Keynes squad, he fell off the pace in Singapore while in Russia he crashed in qualifying.
Blighting his copybook, although recovering on the Sunday to race from the pit lane to P5, former F1 driver Rosberg reckons Red Bull should consider his compatriot Hulkenberg, who is without a drive for 2020.
"Albon is fighting for his seat at Red Bull, which is not easy," Rosberg told his YouTube channel.
"I think Red Bull is a bit stuck there as to which driver they are going to take.
"Gasly probably has the lead at the moment because he is driving so well with the Toro Rosso, he is going a good job there, so probably at the moment at the forefront.
"Who else do they take? No idea.
"Hulkenberg wouldn't be a bad choice to be honest.
"He still has the opportunity for Red Bull even though they said no. He fits very well with the mentality and is a good driver so why not?
"At the moment he is the best choice."
Hulkenberg's options for 2020, at least in F1, are fading fast with the German losing out on a Haas drive to Romain Grosjean.
That leaves Red Bull, Alfa Romeo and Williams.
"His chances are disappearing for staying in F1 but he still seems very confident," Rosberg added.
"I don't know how he can be so confident because it is just Williams and Alfa Romeo left, and at Alfa it is just [Antonio] Giovinazzi because Kimi is fixed.
"And Giovinazzi is an Italian at an Italian team and has done a good season so I wonder if he really has a chance to go to Alfa Romeo.
"And then there is Williams.
"Williams certainly would take him if they could afford him to take him because they need a driver with money given they already have a great driver in George Russell.
"They would probably look for the other driver to bring money and Hulkenberg is not going to bring money so not an easy one.
"I hope he stays in F1 because he deserves it, a big talent."
Follow us on Twitter @Planet_F1 and like our Facebook page.