Rosberg: Vettel more at fault than Leclerc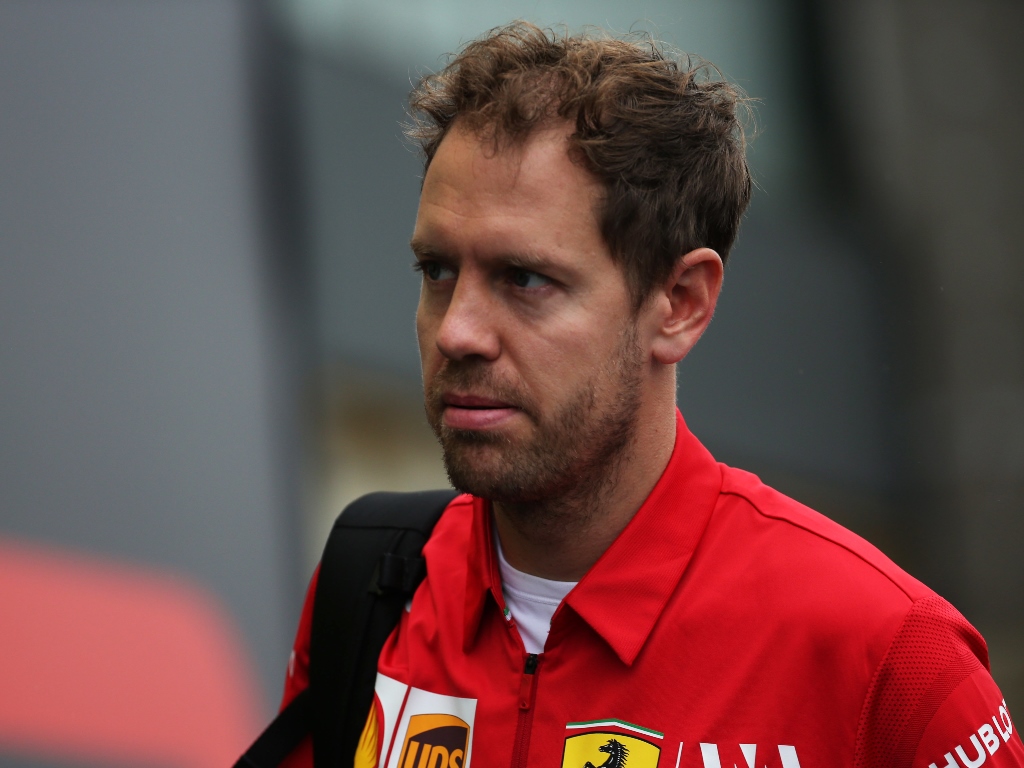 Nico Rosberg says it was a case of fine margins regarding the crash between Sebastian Vettel and Charles Leclerc in Brazil, but thinks Vettel was to blame.
After the Safety Car covering Valtteri Bottas' stricken Mercedes had returned to the pits, Vettel and Leclerc were squabbling with Alex Albon for the last podium spot, before the duo began their own battle for track supremacy.
This would end in disaster though when  slight contact caused race-ending damage for both drivers, handing Ferrari a double-DNF.
2016 World Champion Nico Rosberg sympathises with both drivers, knowing what such an incident means in Ferrari colours, but he also thinks the drama it created was vital for Formula 1.
Both sides of the Ferrari story…#BrazilGP 🇧🇷 #F1 pic.twitter.com/2zUkmeGfRY

— Formula 1 (@F1) November 18, 2019
"Of course really tough for them and the team, that's not a situation you want to be in it's really horrible, and particularly when you are in Ferrari that's the worst thing that can happen in the world," he said during his Brazilian GP analysis video.
"At the same time, though, unfortunately from the outside entertainment wise we all want to see those kind of incidents because it just provides so much spice and intensity to everything."
Ferrari principal Mattia Binotto has spread the blame for the crash across both drivers, as have the Italian media, but Rosberg feels Vettel was the one predominantly in the wrong, even though it was a case of fine margins.
"Great battle, it's awesome that they let them race. Charles had the fresher tyres so he was always going to be quicker from behind and try to catch up and move forward," he said.
"He made a great move then on Vettel on the inside and then Vettel tried to come back. I've had that incident before, it's a really difficult one because everyone tries to squeeze everyone as much as possible and not leave any extra space, that's always important.
"So Leclerc already leaves the minimum space on the outside there and then Vettel as soon as he comes in front with his car he immediately starts to squeeze Leclerc, because as soon as you move a little bit ahead you are the dominant guy, and you can dictate where to go.
"I see a little bit less of a fault on Leclerc's side there, that's how I would put it. I've had similar incidents myself in a race. The guy in front you think you're moving quite slowly and it's important to pressure the other guy towards the inside as soon as possible.
"The guy on the inside it's difficult to see it from a perspective, you don't don't see that the guy in front is moving over and there's millimetres, so by the time you realise…'oh he's moving over', you've already touched.
"It's just both of them being as aggressive as possible and a tiny thing, they just fractionally touched and it destroyed both cars.
"But I would see a little less fault there on Leclerc because Vettel possibly moved over a little bit too soon and too quickly, but it's really small things."
Follow us on Twitter @Planet_F1 and like our Facebook page.