Rosberg X Racing win inaugural Extreme E race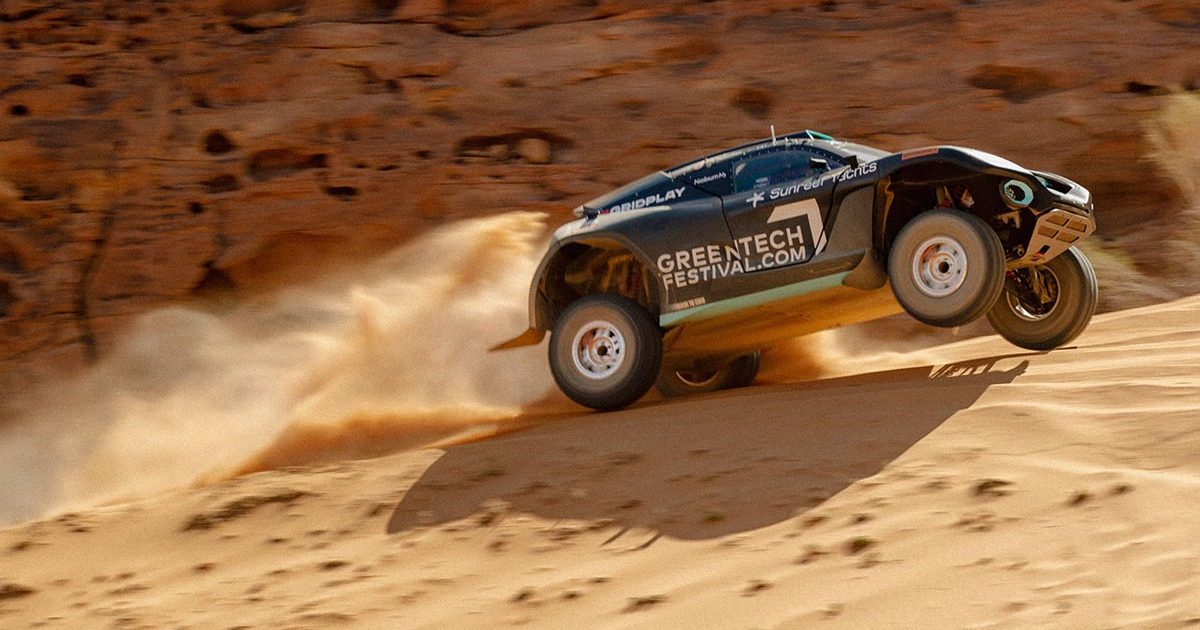 Nico Rosberg's X Racing team have made history by winning the first-ever Extreme E race, held in the Saudi Arabian desert.
The final race of weekend saw Rosberg X Racing take on Lewis Hamilton's X44 team and Andretti United Extreme E team, owned by McLaren Racing team boss Zak Brown.
2019 Rallycross champion, Timmy Hansen, got off to a flying start for Andretti when the lights went out in Alula. But, by Gate 2 of the eight-gate 8.8km circuit, he was reeled in by Team Rosberg's Johan Kristoffersson, while Sebastian Loeb dropped to a distant third.
By the time the driver switches took place for the final lap, Rosberg X Racing held a dominant 30-second lead from Andretti, with a further 30-second gap to Team X44.
Rally driver Molly Taylor brought the Rosberg X Racing car home for P1 with a squeaky clean lap, with Catie Munnings sealing P2 for Andretti and Cristina Gutierrez bringing up the rear in P3.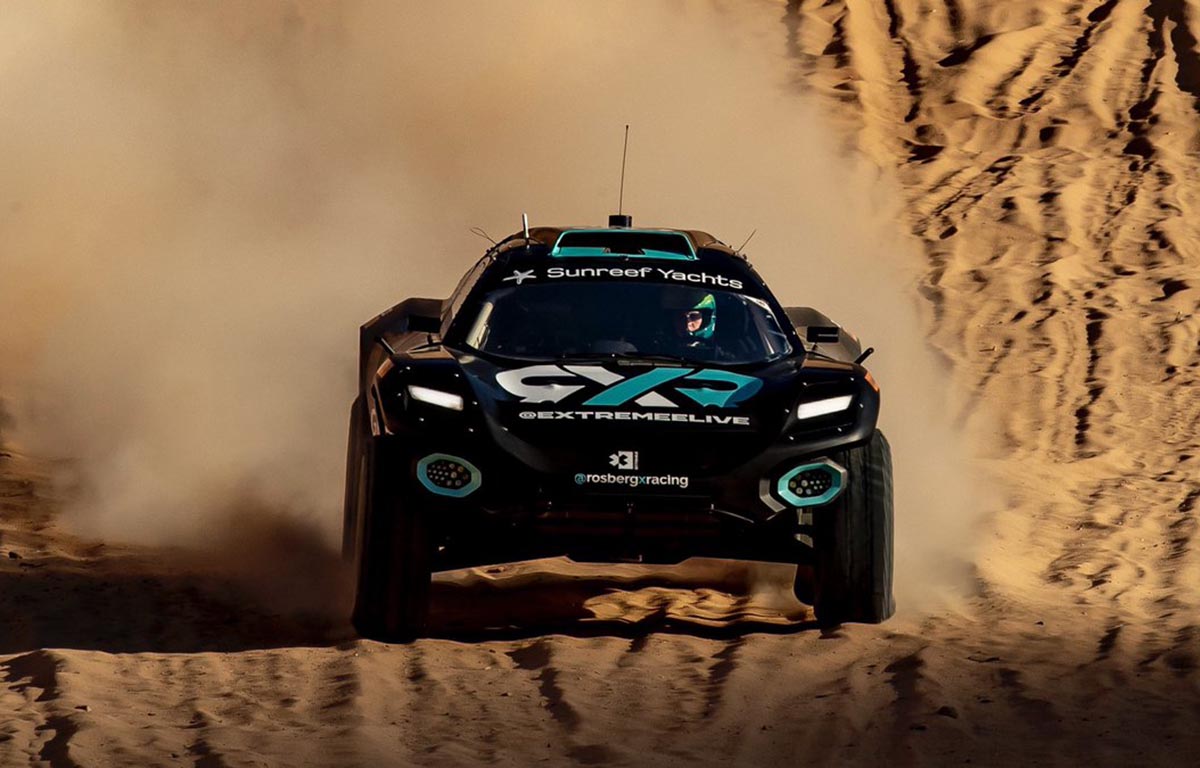 "That was insane," Rosberg said after the race. "I'm just so thankful to the team this weekend and everything has come together so well.
"Molly and Johan have done phenomenal driving all weekend in such tough conditions. They didn't put a foot wrong and showed unbelievable speed. It is just awesome."
The race win puts Rosberg X Racing top of the leaderboard after the first round of racing, with Andretti United closing the gap to X44 in second place – Hamilton's team had earned the maximum of 12 points after finishing top of qualifying on Saturday.
Jenson Button's JBXE team are down in P6 after their opening weekend display with 17 points.
Williams development driver Jamie Chadwick was unable to take part in qualifying or the race with the Veloce Racing car too badly damaged following a crash involving Stephane Sarrazin on Saturday.
Race standings after Round 1:
1 Rosberg X Racing – 35 points
2 X44 – 30 points
3 Andretti United – 28 points
4 Acciona Sainz XE – 26 ponts
5 Hispano Suiza – 20 points
6 JBXE – 17 points
7 ABT Cupra – 13 points
8 Segi TV Chip Ganassi – 12 points
9 Veloce Racing – 8 points
Follow us on Twitter @Planet_F1, like our Facebook page and join us on Instagram!