Ross Brawn Announces The 2021 F1 Rules – Changing Racing's Future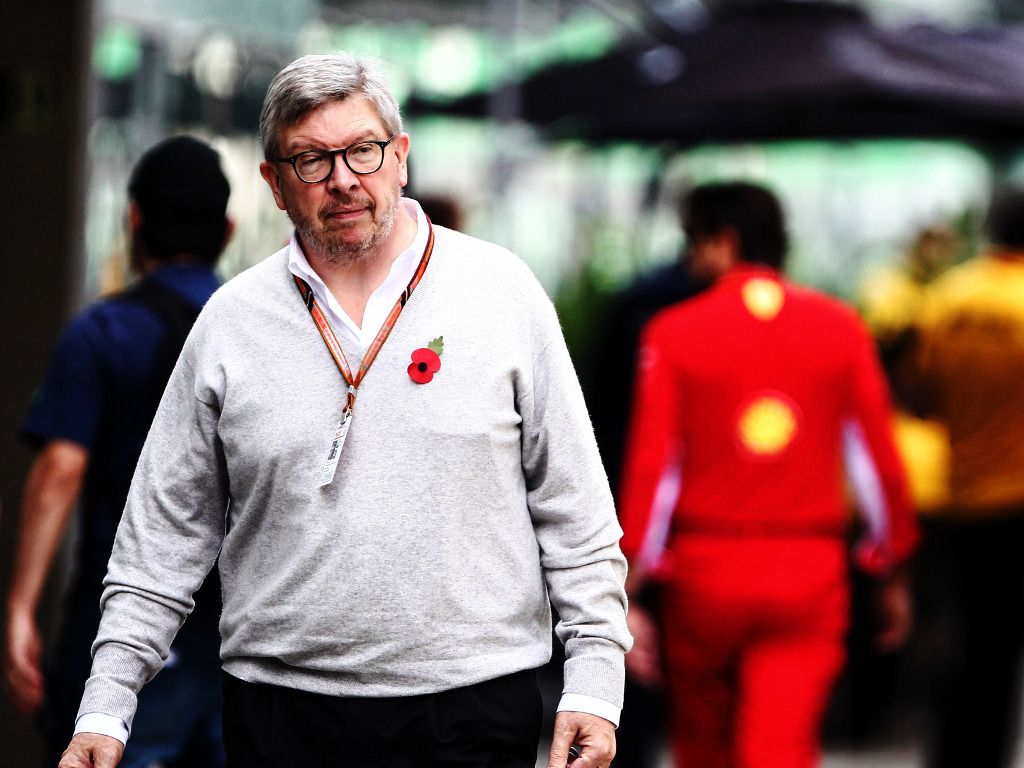 Formula 1 is expected to change fundamentally by 2021 in terms of rules and regulations. The blueprint outlined today comes with new four pillars of fundamental regulations, according to Ross Brawn, Managing Director at F1.
The clear blueprint will be fully presented at the end of October 2019, according to him.  In the following paragraphs, we will analyze the core principles of the 2021 set of regulations and how will these change F1 forever. Or until the next regulation change, at least.
Aerodynamic racing cars
Since the 2017 regulation change in terms of racing car aerodynamics, F1 has been tirelessly trying to fix the issues that emerged.
In 2017, a set of regulations made racing cars complicated and reduced their aerodynamic features. Specialists estimated at that time that the downforce was lowered to 50%.
Although the changes brought this year in terms of aerodynamics fixed some of the issues that emerged in 2017, the road to perfection is still a long one.
In 2021, we should expect to see novel designs that are due to reduce downforce loss from 50% as it is estimated today, to 10%, or even 5%.
When it comes to fixing this issue, the F1 representatives say tires also play a huge role. One major change for 2021 is the transition to 18-inch rubber from 13-inch rubber, as it is today. The representatives are still in discussions with Pirelli, trying to find ways to take racing tires up a notch and make F1 cars more raceable. Their placement is also rumored to change with the 2021 changes, said Tombazis, the FIA's Head of Single Seater Technical Matters.
Reducing turbulence
The open wheel format that we can see on racing cars currently is one of the main culprits when discussing racing turbulence. Brawn says that F1 will focus on finding viable solutions to offer more protection without covering the wheel too much.
One of the proposed solutions for 2021 is covering the front of the wheel with flat wheel covers. This will close up the outer face of the wheel and will supposedly reduce turbulence. In this design proposition, the wheel wake will run smoothly along the cover.
But one of the biggest challenges posed by this proposition, according to the experts at AutoWise, is the brake cooling system. One reliable solution that might work in this case is connecting the brake cooling system from inside of the face of the wheel, as opposed to the front, as it is designed today.
For turbulence reduction purposes, designers think there should be a blade mounted at the top of the tire. But this is an issue that is still under debate.
Visually-appealing cars
The beacon of single-seat engineering, F1 cars also have to be visually appealing. That being said, in 2021, we should expect to see "sexier" racing cars, cars that will make an enthusiastic audience go "wow!".
Tombazis claimed this is one of the main goals they try to reach by 2021. According to him, the F1 car should spark passion and have visually-surprising designs. The 2021 racing car's sexiness will stem from highly aerodynamic features and cuts, and we might even see some compromises in the future.
Although Tombazis claims the wide wing does have its aerodynamic benefits, he admits it's not the best look you can incorporate in a car. For the first time in the F1's history, the fans will have a word to say when it comes to design, an unprecedented event.
Racing made affordable
In 2021, we should expect to see more stringent financial regulations and budget limitations. We are talking about a $200 million cap and driver salaries limitations.
This is a change that will make some people angry.
The decisive factors think this would make racing more affordable for more teams. In 2021, teams should be able to race for less money, unlike in the present. But how do Formula1 representatives plan to reduce racing costs? Until now, there have been identified a series of changes that might reduce the overall costs of F1 racing participation.
Standardized brakes
The interdiction for hydraulic suspensions
Standard radiators
Standard pit equipment for all teams
Unique specifications for gearbox requirements
Unique wheel rims
Apart from the points described above, another cost-reduction measure will be a team size limitation. This way, big teams are less likely to pose a size disadvantage for smaller ones.
Other changes
The regulations for 2021 seem to demand al cars to lower their height and establish an obligatory cross-section area. However, the F1 racing cars would still feature long, downward facing noses. But fortunately, no other changes are expected to appear at the nose, so this should keep the overall design appealing and visually-pleasing.
The CFD model includes a shark fin, which is expected to boost F1 vehicles' aerodynamic features furthermore, apart from adding a huge interest point.
For the 2021 Formula 1 racing car, there hasn't been proposed yet a different power unit.  But the as we mentioned above, the gearbox is expected to reach a more uniform shape. In 2021, gearboxes will be supplied by a unique vendor and will have fixed specifications. There will also be set a seven-speed limit for F1 racing cars.
Oh, did we mention the electronic rear-view mirrors? This is another change the 2021 regulations will enforce.
So, these are the biggest changes that were announced for 2021. What do you think about them? Will they improve the whole F1 racing experience or will they annoy some people with those tricky budget limitations?