Brawn: Alonso 'tough and fair' in Hamilton battle
F1 managing director Ross Brawn saw nothing wrong with Fernando Alonso's robust defence against Lewis Hamilton in Hungary.
The veteran duo share a storied past in Formula 1, stretching all the way back to their time as McLaren team-mates in 2007, Hamilton's rookie season.
And at the 2021 Hungarian GP, the pair renewed acquaintances as Hamilton came across Alonso during his recovery drive back up the order, having dropped to last after pitting for dry tyres a lap later than the rest of the field.
Running P4 Alonso had a job to do, knowing that his Alpine team-mate and eventual race winner Esteban Ocon would likely come under serious threat from Hamilton if his swift progress continued.
But Alonso used every ounce of his experience to hold up the seven-time World Champion for many laps, with the pair coming extremely close to contact on a few occasions.
Hamilton would take to the radio to complain about Alonso's tough defence, but Brawn has no issues with it at all, declaring himself pleased that Alonso was voted Driver of the Day.
"I'm glad Fernando won Driver of the Day, because I want to give him my vote as well," Brawn wrote in his column on the Formula 1 website.
"It was a great performance. One of the Alpine drivers was going to get this award and it probably swung from Esteban to Fernando with that battle.
"What you see when Fernando is involved in F1 are incredibly tough battles but you always know he is going to be fair. I know Lewis was moaning a bit at one stage about Fernando's defence, but I didn't think it was a problem.
"Fernando was tough and fair and always gave just about enough space, which is what you have to do. It was a brilliant battle and hopefully a taste of what is to come in the second half of the season."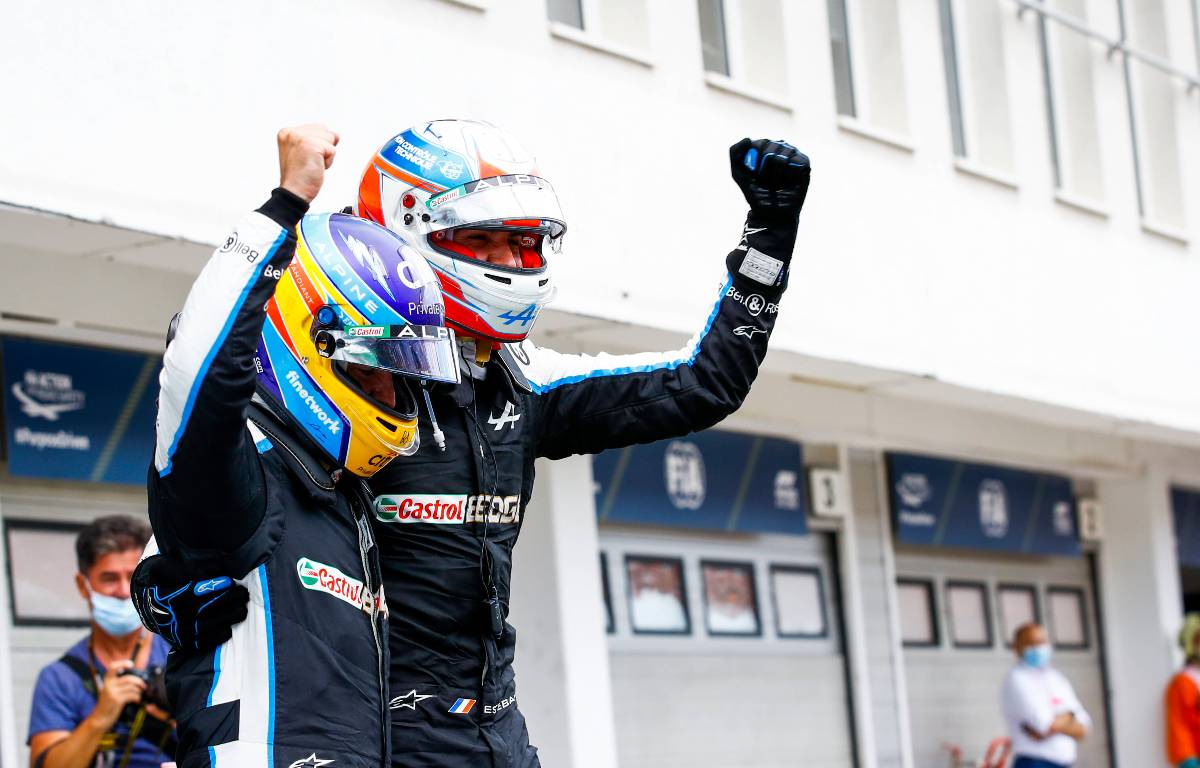 Check out all the latest Fernando Alonso merchandise on the official Formula 1 store
Hamilton would eventually clear Alonso and also picked off the Ferrari of Carlos Sainz to finish P3, and it was a drive which literally drained him of all energy with Hamilton needed to see the Mercedes doctor afterwards.
But after a performance like that, Brawn was not surprised to see Hamilton so fatigued, and wishes him the best in his recovery.
"The other candidate for Driver of the Day was Lewis – it's so easy with Lewis to just gloss over what he achieved," Brawn stated.
"He came from last place to the podium on a track where you can't overtake. He was very impressive.
"He was able to avoid trouble at the first corner and didn't let the issue of the restart – when he was the only one to line up on the grid – fluster him. He was remarkably quiet about it on the radio. I thought we might have heard more from him!
"In Hungary, he was fighting every lap to get back to the front so I can see why he was fatigued. It's a track where there's no let up, you don't get a breather. I wish him all the best with his recovery."