Brawn defends sprint qualifying after uneventful affair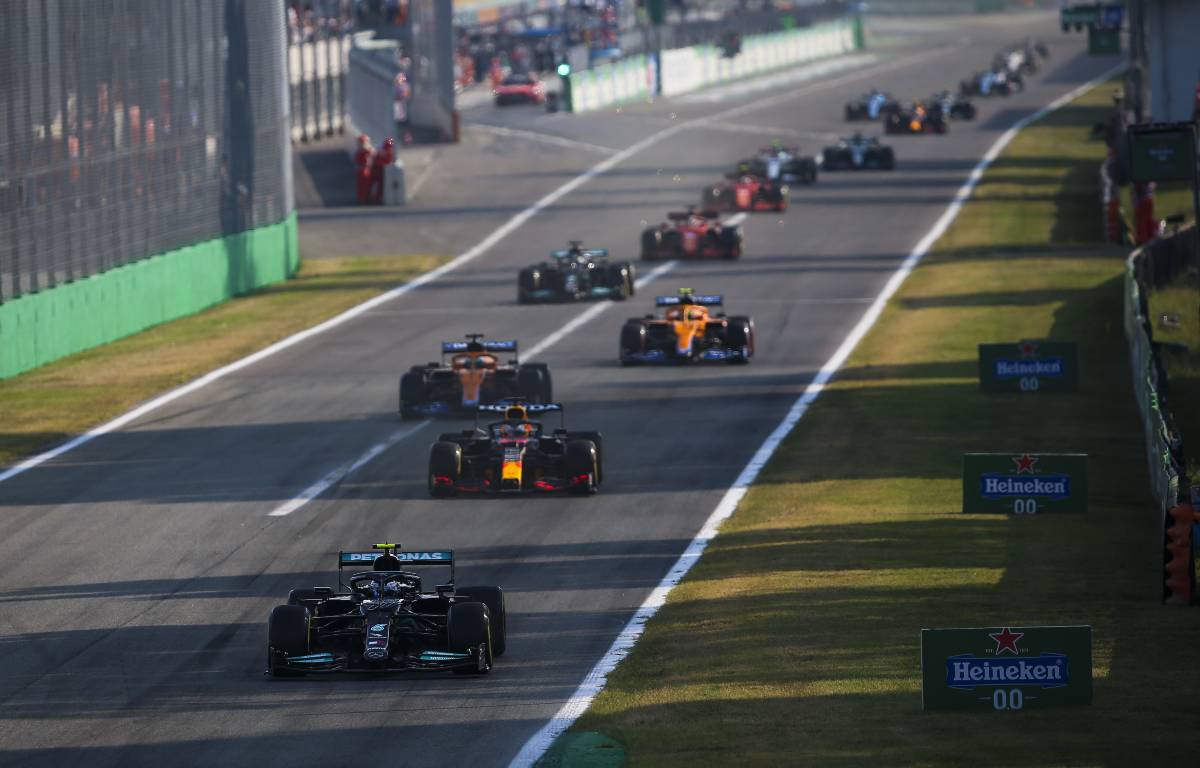 Ross Brawn is happy with the progress of sprint qualifying despite a mostly uneventful second trial of the format at the Italian Grand Prix.
Apart from an early crash for Pierre Gasly after his AlphaTauri nudged the back of Daniel Ricciardo's McLaren and sustained front-wing damage, and Robert Kubica spinning off, there was not a great deal of action at Monza.
The 18-lap sprint did shake up the starting order for Sunday a little, most notably with Lewis Hamilton due to line up behind both McLarens – but that was due to the World Champion making a bad launch from the grid and he was unable to get back past Ricciardo or Lando Norris.
Overtaking moves were far from plentiful as most cars had DRS available, enabling them to hold their position along the lengthy straights.
However, Brawn, Formula 1's motorsports managing director, says the reaction from fans has been positive and that, as planned, the new concept will be reviewed at the end of the season after all three trials have taken place.
"I think certainly at the front it would have been nicer to have had a tougher battle," Brawn told Sky F1 after Valtteri Bottas – who will nonetheless start at the back of the grid due to taking new engine parts – had led throughout from Max Verstappen.
"We saw some great battles in the middle of the field.
"But I think what we are seeing is how this affects the complexion of the race. We've got quite a different race tomorrow from what we thought we'd have yesterday and I think that's a very strong element of it. We've still got the great challenge of qualifying on a Friday but we've now got a different race than perhaps we expected.
"The teams and drivers have got a lot of insight now to where they are and they've got to work on that tonight for sure, so I think it's been very good."
Sky: "We hope you enjoyed that as much as we did."#ItalianGP 🇮🇹 #F1Sprint pic.twitter.com/M9xBTCl4DW

— PlanetF1 (@Planet_F1) September 11, 2021
F1 TV are offering PlanetF1 readers 10% off both monthly and annual subscriptions! In order to claim this fantastic discount, click the following link and use the promo code PLANETF10 at checkout!*
*The offer ends at midnight on September 12 and excludes Netherlands
Brawn also stated that the drivers have been proactive in suggesting ways the sprint can be tweaked to potentially put more on the line.
"They have been very positive," said Brawn. "We had a meeting with them after Silverstone [first trial] and they came out with some great ideas of how we might enhance it in the future.
"They want to see a greater reward for the sprint, they want to see more points and maybe even more jeopardy in terms of how you determine the start order of the sprint.
"I think one of the big questions is does it exist as it is now as a sequential event with Friday leading into Saturday and Sunday, or do we make it a standalone event with perhaps more points and some mix-up of the qualifying order. Those are decisions we have to make after the season's finished."
Asked if there was a fear of introducing gimmicks into Formula 1, Brawn replied: "I don't want gimmicks either.
"We don't want to cannibalise the race. We want the integrity to be maintained.
"But we are providing three days of action – Friday now means something, and we can see our fan engagement on Friday is far higher. Our numbers today show higher than Silverstone.
"The thing's building nicely but we don't want gimmicks, I get that."