Ross Brawn: 'Most of us would love to see' reverse grids, but they are 'divisive'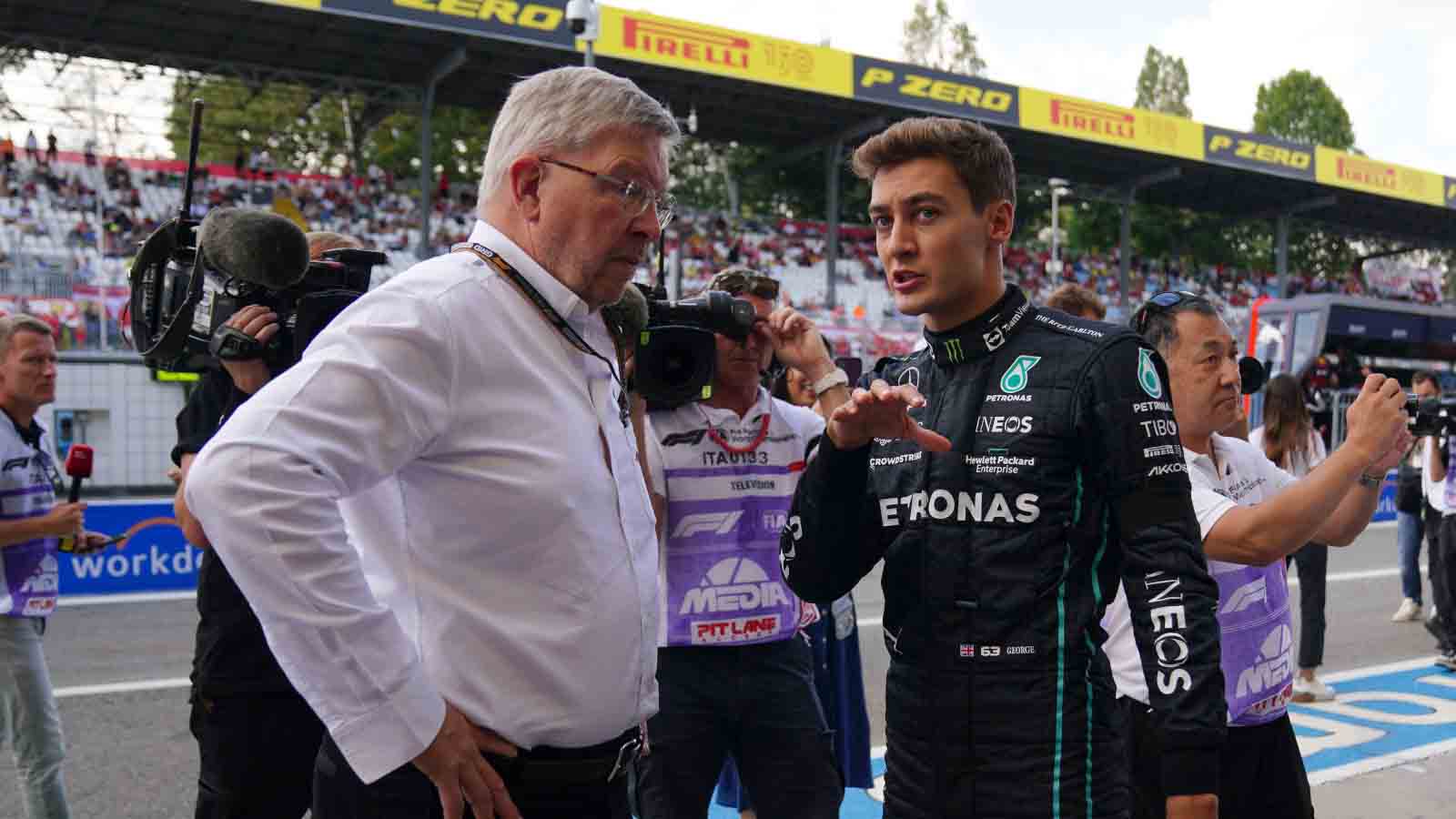 Ross Brawn thinks reverse grids would be "entertaining" to see in Formula 1, but acknowledged some fans would think it is "too synthetic" for the premier class of motorsport.
With that, the former Ferrari and Mercedes team boss sees sprint qualifying as a good compromise in terms of an extra 'race' format for Formula 1, and he was a key architect in bringing the format to the sport in his role of managing director of motorsports.
Brawn announced his retirement at the end of the season and will bring to an end his long association with Formula 1, and the idea of a reverse grid race has long been debated in the sport, though it has not come to fruition.
With the sport's owners, Liberty Media, looking to spice up the action over the course of race weekends, sprints became the chosen way forward – and will double from three to six events next season.
In that, Brawn thinks Formula 1 has a good solution, and while he thinks a reverse grid element would be good to watch, he knows a part of the sport's fanbase would not get on board – and the sport needs to be cautious about the idea of implementing them.
"There's always this debate about reverse grids," Brawn told Motorsport.com. "Reverse grids would be pretty entertaining. I think most of us would love to see what would happen.
"But there is an element of our fans who think that's getting too synthetic, too World Wrestling sort of thing, and that you should reward the best guys and so on. I get that as well and I think we've got to be very cautious on that side of things.
"You have a sprint race [now]. And, for me, a sprint race can only add because it's a competition, it's a contest, best guy wins, smartest guy wins – it's a meritocracy. It's just an additional demonstration of the drivers' talents during a race weekend. I think the sprint is great.
"I can't see why anyone would really have a problem with that. That should, if they've got an open mind, appeal to all our fans. I can see why a reverse grid could be divisive and could unsettle some of our fans and that's something we've got to [keep in mind]."
Ross Brawn's 'World Wrestling' comparison not the first of its kind in Formula 1
FIA president Mohammed Ben Sulayem also warned against Formula 1 heading towards the realms of scripted entertainment, as is the case in WWE, when he was addressing media at the FIA's Prize Giving Gala in Bologna recently – speaking about the need for the sport to keep on top of its governance.
The worry among fans that sprint qualifying and an eventual foray into reverse grids could become too much of a 'gimmick' for purists is a valid one, given the way the sport has run in the past.
But while Brawn also paid tribute for the way Formula 1 owners Liberty Media have gone about trying to grow the sport globally, sprint qualifying seemed to be the best compromise at that point – given their apparent want to enhance the experience for race-going fans by having meaningful action across all three days of a race weekend.
The critics of sprints will be tough to win over, if it is possible to win them over at all, but the meritocracy element means the 'purity' of performance is still there, and reshuffling the grid in an artificial manner in Formula 1 would generate a whole different debate altogether.
Read more: FIA issue response after political statement update to F1 regulations