Ross Brawn: Mystery F1 team sceptics left 'eating humble pie' over new rules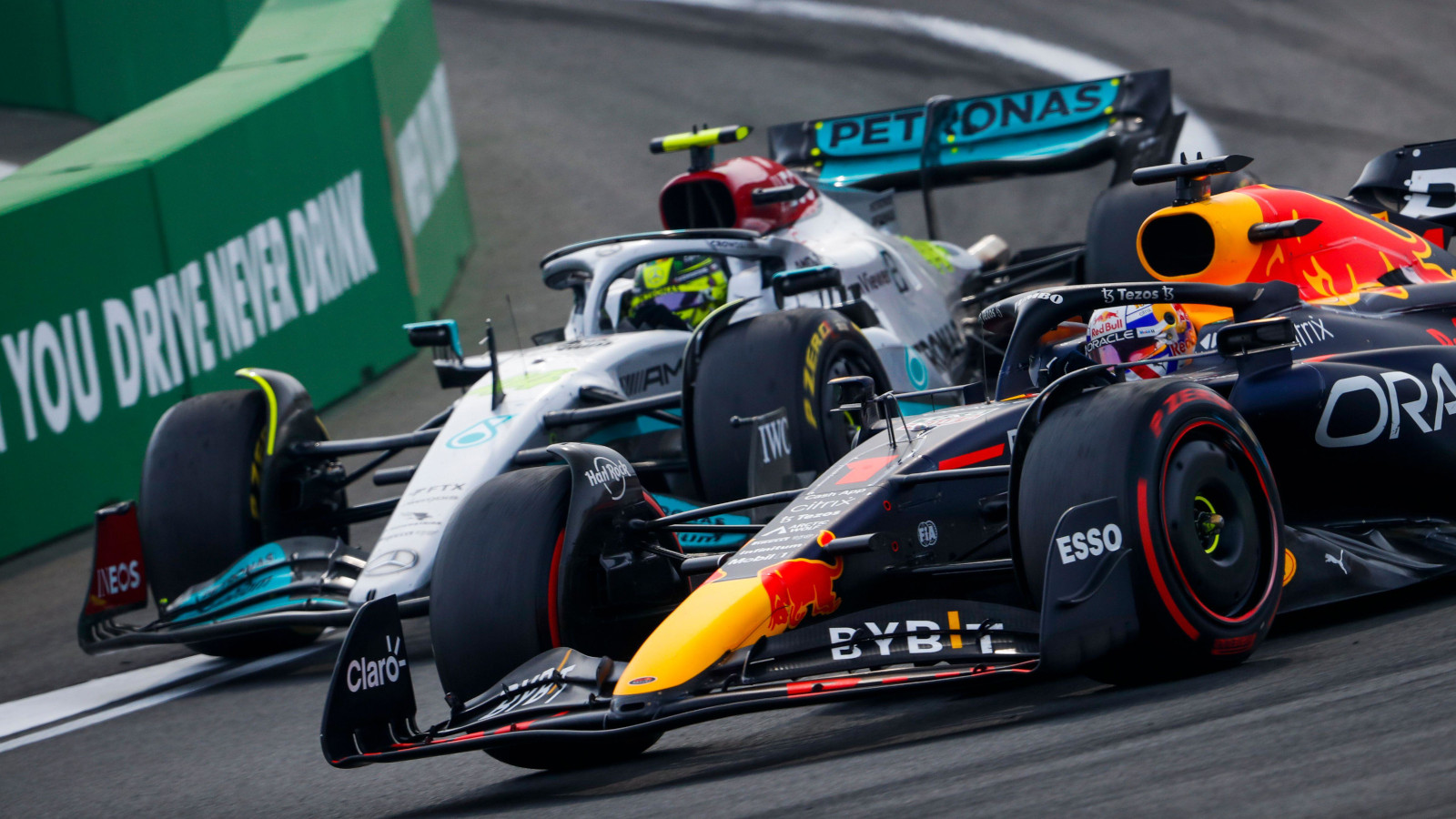 Outgoing Formula 1 managing director of motorsports Ross Brawn has declared the sport's 2022 rule changes a resounding success and claimed those who doubted the revised regulations – including some high-profile technical directors – were left eating humble pie.
Last season marked the start of a new era in F1 as the return to ground effect aerodynamics resulted in cars that were able to follow more closely – and therefore overtake more easily – on track.
In his role within the Formula 1 organisation, Brawn was seen as the orchestrator of the new rules with the former Ferrari and Mercedes man surrounding himself with trusted technical minds – including Nikolas Tombazis and Pat Symonds – to deliver the most thoroughly researched regulation changes in the sport's history. The technical changes came after the introduction of F1's first-ever budget cap in 2021.
In an interview with Motor Sport Magazine, Brawn has revealed that F1's plans for last season encountered some resistance from some team members and took great satisfaction when the cars finally hit the track in 2022.
He said: "Definitely the rules have worked.
"I think even the sceptics in the F1 teams, and I won't tell you who they were, have eaten humble pie and acknowledged that the data shows the cars could race, the cars are much less impacted by following another car. And I don't think there's a team in the pit lane who would deny that.
"There's a question of degree, but I think it's pretty significant. I think the anecdotal evidence we see is significant. I think we must give Pirelli credit as well, because they've made a step forward with tyres.
"We said the cars will be different. The teams said, 'Oh no, they're all going to be the same.' Who was right? We've said the cost cap would bring closer racing, the teams said it wouldn't. Who's right?
"We've got fantastic racing out there, and some teams are spending half of what they were spending before. And it's not made a lot of difference. In fact, it's better.
PlanetF1.com recommends
Romain Grosjean receives backlash after commenting on Max Verstappen's Le Mans disconnect
Is Netflix's Drive to Survive nearing the end of the road?
F1 team principals: How long has each team boss been in charge?
"And we just need to learn to ignore the noise that teams make in their own self-interest. Have a view, have an opinion, and be prepared to push ahead.
"I had one or two prominent technical directors telling me that this new car would be a disaster, we'll all be the same. There was no scope for development, there was no this, no that. To their credit they've acknowledged that that wasn't the case. But if we took their view at the time, we might not have done what we did.
"And it just shows if you've got a reasonable understanding of it, follow your views and principles, and it's the best way. I'm really pleased the way things have evolved. And we need to keep going in that direction."
F1 is planning to make further tweaks to the cars in 2026, with the future of the DRS overtaking aid set to be up for debate.
At the end of last year, Brawn hinted that F1 could move towards active aerodynamics, featuring a reverse DRS system that would artificially slow down runaway race leaders to increase competition.
Following the success of the 2022 regulations, Brawn is convinced that any future changes must be made with the raceability of the cars in mind.
"For me, the key thing is it's in everybody's mentality now that the raceability of the car is a vital factor and a vital characteristic that we have to pursue with any change we make," he added.
"So for any change in the regulations going forward, how is it affecting the raceability? And can we improve the raceability, because we know what's needed to make it even better?
"Teams have all come out with their solutions now, and those solutions are being digested by the aerodynamic team at the FIA. There are some changes next year which I think will go in the right direction.
"It's now in our mantra when designing a racing car that it should be raceable. Because a racing car that you can't race with is useless."
2022 success should steel F1 rulemakers to keep backing the courage of their convictions
In the months leading up to the first car launches of 2022, fans were frequently warned to keep their expectations in check, even to prepare to be disappointed.
The new regulations, according to some of the greatest technical minds in the pit lane, were too bland. Too prescriptive. The new cars would look the same, still sound awful and have little room for development.
Then the covers came off and we were treated to the most striking sights in a generation, from the dipping sidepods of the Ferrari F1-75 to the no-sidepod solution pursued by Mercedes.
And to top it all off, they could race too – Max Verstappen and Charles Leclerc providing instant proof by going wheel to wheel in Bahrain and Jeddah.
The success of the new rules should encourage F1's rulemakers to keep backing the courage of their convictions, to stick to what they believe is the right path even when some prominent figures are sounding caution.
If Brawn's vision for raceability being the first and all-consuming priority for any future rule changes can be realised, that may be the greatest lesson of 2022.