Ross Brawn suggests number of sprints may rise further in the future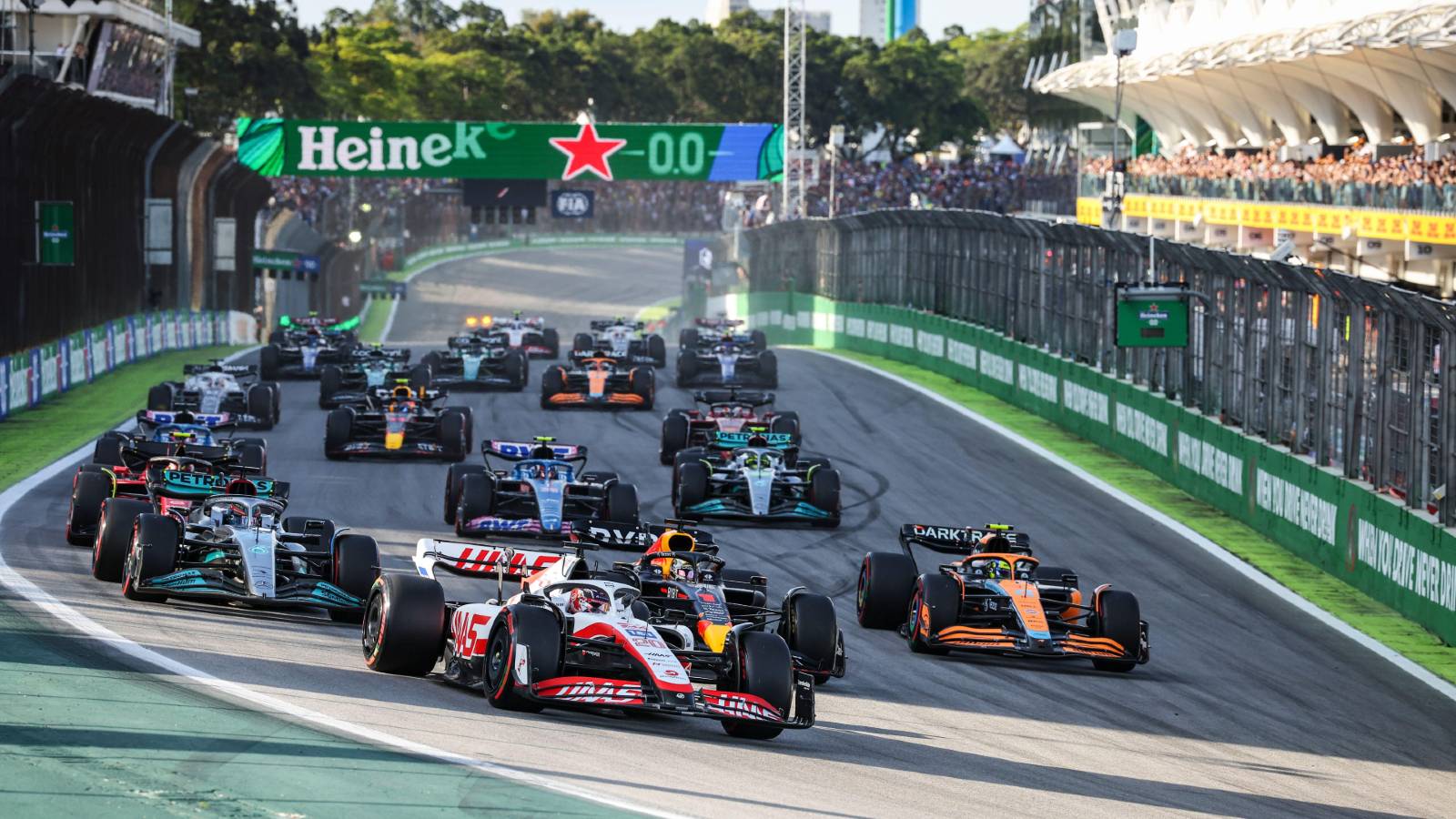 Ross Brawn has hinted the number of sprints in a season may increase as F1 adds three more to the 2023 calendar.
The format was introduced in 2021 with the British Grand Prix playing host to the first event, followed by Monza and Sao Paulo. The same number of sprints occurred again in 2022 but the sport is set to double the amount to six for 2023.
Their introduction was approved by unanimous agreement with the teams, but since the format's debut plenty of people from within and outside the paddock have voiced concern.
The most notable example is World Champion Max Verstappen who, despite winning two of the three sprints this season, said racing should be saved for a Sunday.
Despite the Dutchman's concern, F1 is pressing on with sprints in the belief they add value for the fans attending the track across the weekend – and Brawn suggested even more could be added in the future.
Brawn, who left his role as F1's managing director of motorsports at the end of the 2022 season, wrote in his column for F1.com that he was still not sure what the "optimum number" of sprints is.
"On the sporting regulations, we've had an open mind about how we should develop the race weekend format," Brawn said. "There are already a lot of good things in F1.
"I happen to think the current qualifying spec is pretty good. Three-stage qualifying keeps people engaged for the whole time. It's exciting and it occasionally throws up a few variables.
"The sprint was an initiative which seems to have worked. We are expanding to six sprints next year.
"I don't know what will be the optimum number we will settle at long term. Some argue we should have it at every race. We'll see if that's how it evolves. The sprint has certainly livened up the whole weekend and gives us a full three days of action."
Brawn has previously suggested sprints would not "be as successful at Monaco", but the 68-year-old said work was being done to make sure racing is possible at every track.
"We also have a group of people who now focus on trying to make the tracks as interesting as possible, so we don't get tracks where we can't race properly. Every existing track has been assessed and we have an input into all new tracks to ensure great racing."
In theory, Brawn's vacation of his F1 role marks the end of his association with the sport but no sooner had he called it quits, he was being linked with a move back.
Ferrari's confirmation that Mattia Binotto had resigned meant some speculated Brawn was in line for a move back to his former team, but he came out and said that would not be the case. 
Read more: Will Ferrari finally prepare to let their heads overrule their hearts?