Brawn pins Imola driver deficits on tyre temps
The likes of Daniel Ricciardo and Valtteri Bottas lagged behind their team-mates in Imola, and Ross Brawn blames tyre temperatures.
Rain shortly before the race meant that the drivers were faced with tricky conditions for the Emilia Romagna Grand Prix, and within many of the teams there were big differences in how each driver handled them.
While Max Verstappen and Sir Lewis Hamilton broke away at the front, Verstappen's team-mate Sergio Perez struggled to keep up, while Hamilton's team-mate Valtteri Bottas found himself all the way down in P9 in the other Mercedes.
There were also struggles for Daniel Ricciardo over at McLaren, who was told to let Lando Norris through, at which point the Briton disappeared up the road to claim a place on the podium.
Brawn does not believe it was down to outright ability though, instead claiming one driver within the team was building up better tyre temperatures than the other.
"It was an interesting day in terms of team-mate battles," wrote Formula 1's managing director Brawn in his post-Imola column.

"Norris seemed to have the measure of Daniel Ricciardo all weekend. On Sunday, Max Verstappen and Lewis Hamilton's respective team-mates seemed to struggle.

"In my experience, the reason for such significant differences with the same cars is nearly always down to poor tyre temperature. I don't think it was a case of drivers losing confidence here – they just didn't seem to have the car they wanted and didn't generate enough tyre temperature.
"Sometimes a driver is getting the tyres to work and the other not – and it looks horrible as the difference is amplified massively, even if it's only very fine margins."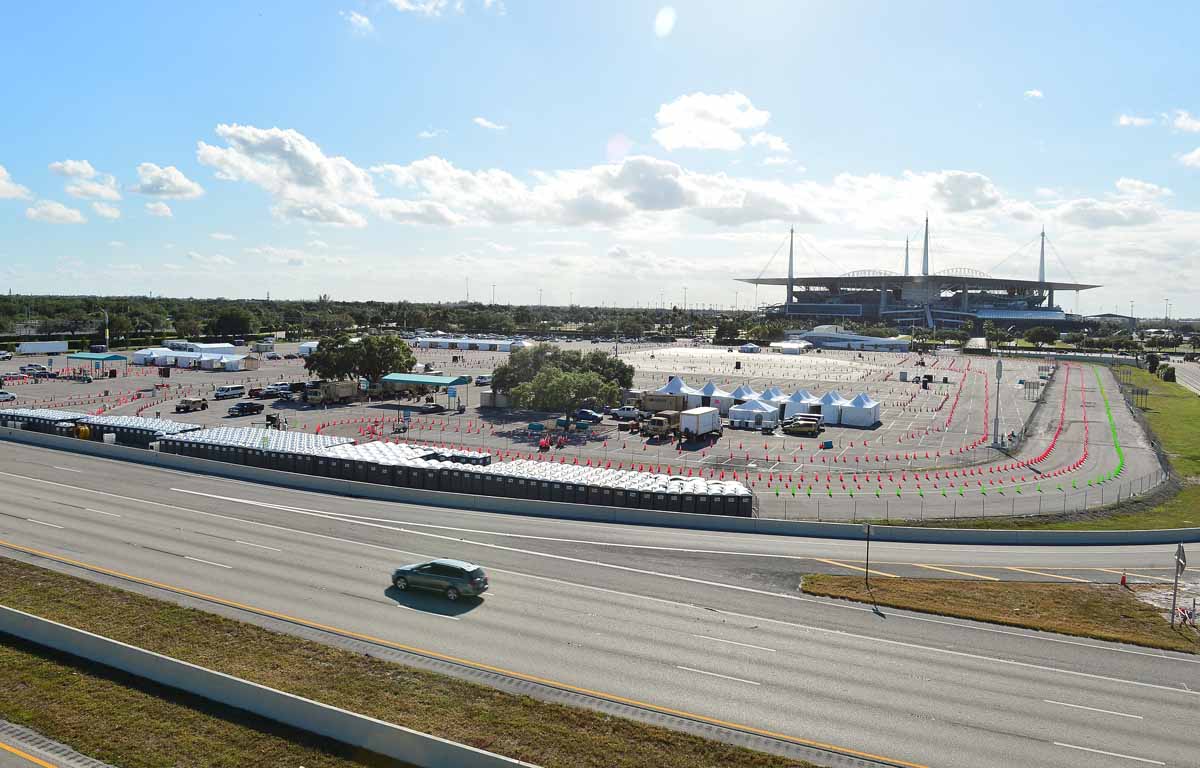 Check all the latest 2021 teamwear via the official Formula 1 store
While Formula 1 was in Imola news broke that from 2022 the Miami Grand Prix would at last join the calendar, marking the start of a 10-year deal.
Brawn said that the interest in Formula 1 continues to grow in the North American market, and Tom Garfinkel, the Miami Grand Prix's managing director, was having the time of his life at Imola.
"Before the race got underway, we had the very exciting announcement that Miami will join the calendar in 2022, as the second United States race alongside Austin," Brawn stated.

"It's going to be a great track and we are finding that the enthusiasm for F1 in North America is just getting stronger and stronger.
"Our new partners are clearly F1 fans. Tom Garfinkel, the Miami Grand Prix's managing director, joined the official starter for the Grand Prix and was so engrossed in the action, he didn't want to come down from the starter's podium!
"It's going to be a cracking event and we can't wait."
Follow us on Twitter @Planet_F1, like our Facebook page and join us on Instagram!