Brawn doesn't 'imagine' Hamilton will quit
Yet to be confirmed for the 2021 season, Ross Brawn feels there is more "jousting" and "entertainment" that genuine cause for concern in Lewis Hamilton's negotiations with Mercedes.
With five weeks to go until the cars take to the track in pre-season testing, Hamilton has yet to publicly commit his future to Mercedes.
Money and the duration of the contract are believed to be the two sticking points with the seven-time World Champion wanting a raise and a multi-year deal.
According to speculation, Mercedes are instead offering him space on his overalls to place personal sponsorship while the length of the contract will be one season, 2021, with an option for a further year.
Brawn, F1's managing director, says it would be a "shame" if Hamilton wasn't on the 2021 grid but, at the end of it all, he reckons the delay is more posturing than genuine concern.
"It's up to Mercedes and Lewis to find their solution, but it would be a great shame for Lewis (to stop)," Brawn told RACER. "I don't imagine for a moment that it's going to happen.
"I think Lewis loves the sport too much, Mercedes like Lewis too much.
"There's a bit of jousting going on, clearly, between Toto and Lewis, and that's all part of the entertainment!"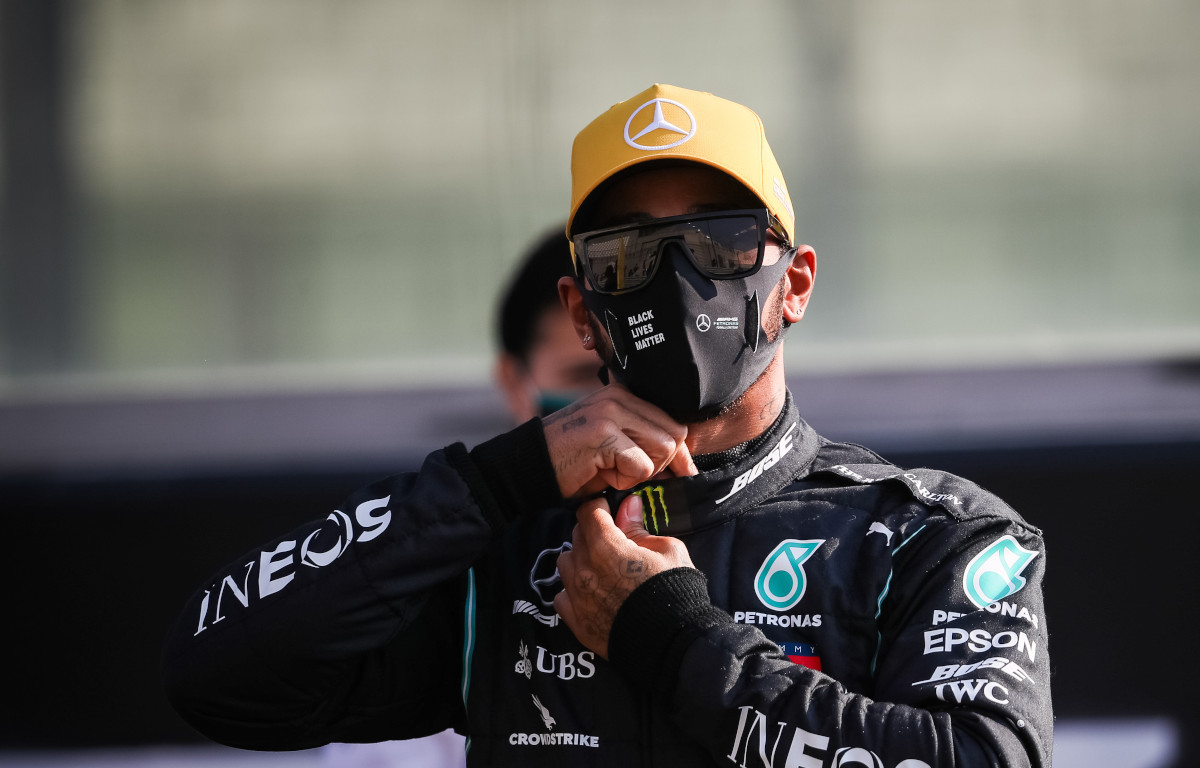 Get your hands on a limited edition Lewis Hamilton cap via the official Formula 1 store!
Brawn and Formula 1's owner, Liberty Media, are hoping it is only time before Hamilton and Mercedes announce a new deal.
Not only does Hamilton bring with him the story of a driver chasing what was unimaginable, an eighth World title, but he has also brought a social consciousness to the grid.
"We want Lewis to continue," he continued. "He's a huge figure in the sport.
"He's made people think – particularly this past year – on a number of issues which are associated with the sport but are perhaps not the focus of what we normally do, but things that are very important and have made people think and consider their approaches and attitudes. That's been invaluable.
"He is an influential character, he's good for our sport and probably one of the few megastars that we have in Formula 1 today.
"So for all sorts of reasons we want him to continue and I want him to continue."
He added. "He's got a record to break as well and I think driving for Mercedes is his best chance of doing it."
Follow us on Twitter @Planet_F1 and like our Facebook page.