Ross Brawn says Lewis Hamilton needs to "go away, lick his wonds" and learn from Sunday's Sochi disappointment.
Hamilton was slapped with not one but two five-second time penalties for practicing a start outside the designated area on his way to the grid.
The Brit had asked Mercedes if he could do it a bit further along with the team giving him the go-ahead.
They were in the wrong.
Hamilton's 10-second time penalty meant instead of chasing his 91st grand prix win, he finished a disappointing P3.
The reigning World Champion accused the stewards of being out to "stop" his charge.
He said: "They [the stewards] are trying to stop me. But it's ok, I just need to try keep my head down and stay focused then see what happens."
Sunday's penalty was the third race this season that Hamilton had been penalised, incurring penalties in Austria and another at the Italian GP.
Brawn feels the Brit should take a moment, lick his wounds, and learn from his mistakes even if he reckons some were "bad luck".
The Englishman wrote in his post-race column: "Lewis has had some bad luck in the last few races, with the penalties in Monza and now Sochi.
"Personally, I would go away, lick my wounds and think about how I could prevent such incidences again in the future.
"That's what I know the team will be doing. I know many of the people, from my time at the team, and they will recognise they have made some mistakes.
"Bad luck and mistakes happen, it's how you respond that matters.
"It's easy to think the world is against you, but there is nearly always something you could have done differently and you can learn from."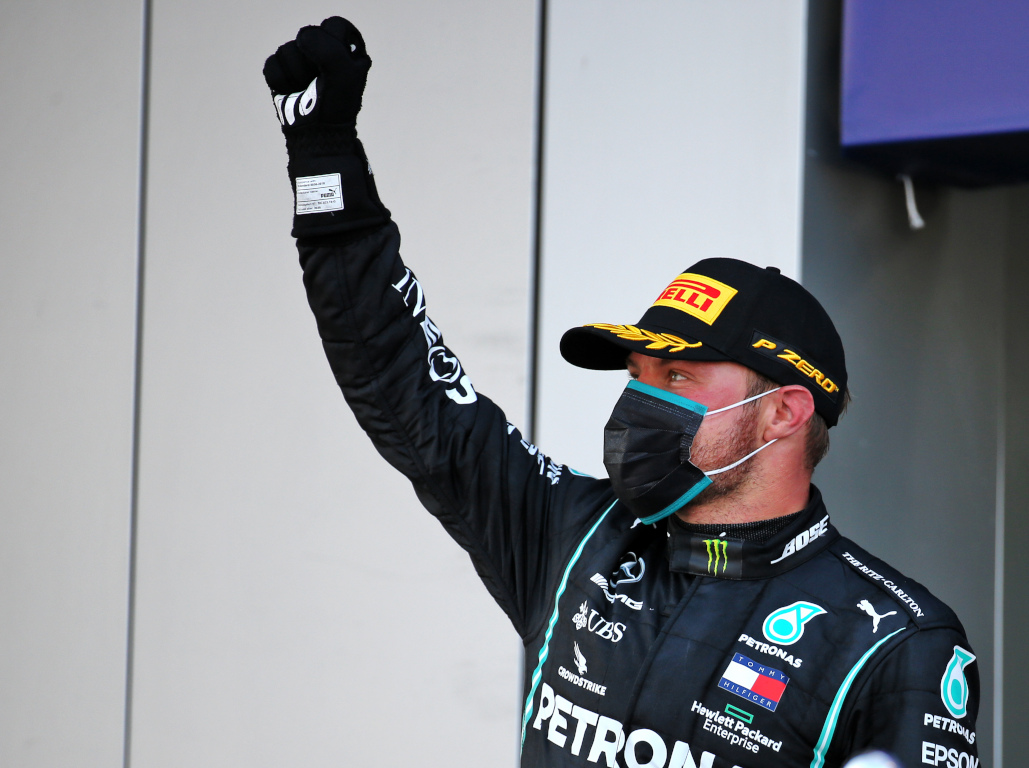 Get your hands on the official Mercedes 2020 collection via the Formula 1 store
As for Hamilton's team-mate, Valtteri Bottas capitalised on the Brit's drama to win the Russian Grand Prix.
It was only Bottas' second win of this season and allowed him to close the gap to Hamilton to 44 points in the title race.
Brawn says the Finn has shown "remarkable resilience" in the face of constant criticism.
"Clearly Valtteri loves Russia and Russia loves him. Two wins and two seconds in four years is an exceptional record. He didn't make mistakes," he said.
"It would have been fascinating to see how the strategies evolved, as Lewis was potentially compromised by starting the race on soft tyre, while Valtteri was on the medium.
"It's a shame we didn't get to see how that would have played out in the end.
"It was a brilliant drive from Valtteri and said a lot about his character. He's had some tough results this season, so this was a demonstration of a remarkable resilience.
"He seems to be feeding off the criticism rather than succumbing to the pressure. He's building a quiet determination to compete with Lewis, who right now is the best reference in town."
Follow us on Twitter @Planet_F1 and like our Facebook page.