Brawn defends Masi after 'negotiation' criticism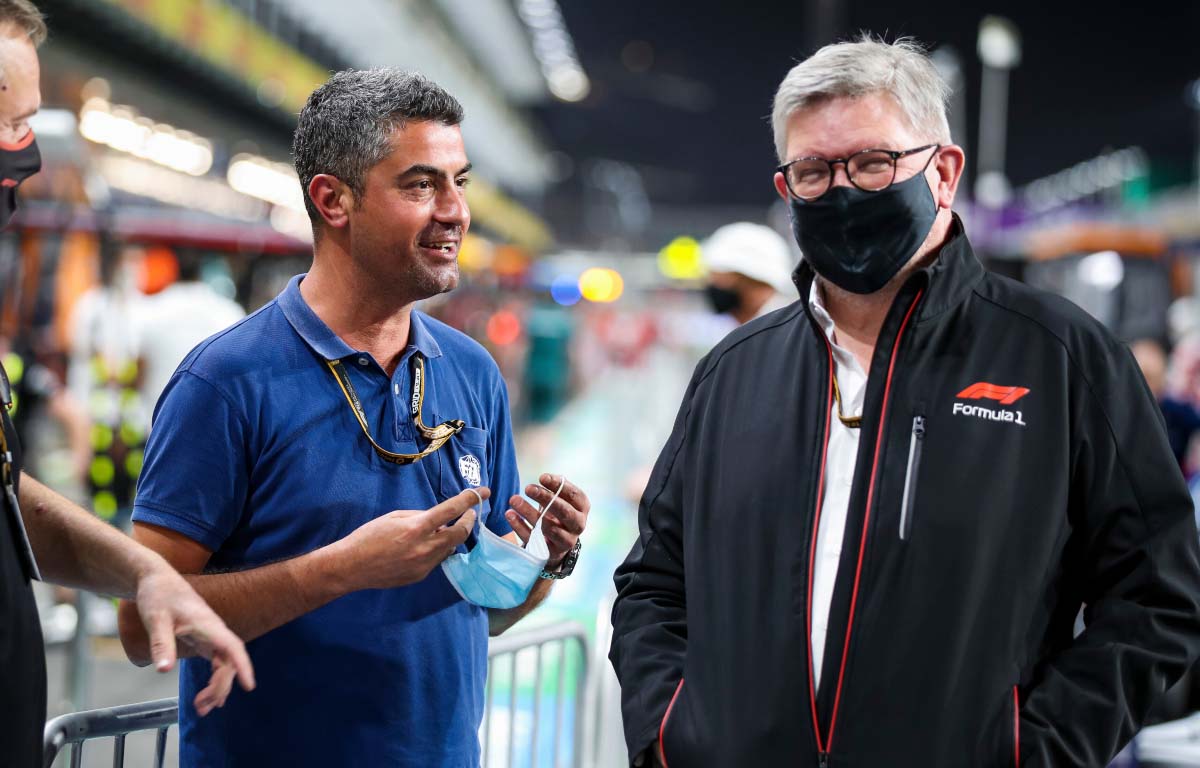 Ross Brawn said race director Michael Masi handled decisions in an "extremely difficult race" correctly in Saudi Arabia on Sunday.
Masi had come in for criticism after speaking to Red Bull during a red flag period and making an 'offer' to drop Max Verstappen down to P3 on the grid for the restart, after going off track to fend off Lewis Hamilton at Turn 1.
This has been construed in some quarters as the race director making a 'deal' with Red Bull, but Masi himself said this kind of conversation is not an irregular occurrence in the sport.
Red Bull accepted Masi's ruling on the issue, with the possibility of a decision from the stewards coming into play had they not done so.
Brawn came to the race director's defence too, and he was quick to confirm that Masi followed the correct protocol in that situation.
Michael Masi says his 'offer' to Red Bull to drop Max Verstappen down the grid in the red flag period was "very much a normal discussion that takes place." https://t.co/m99W8tWiPG #F1 pic.twitter.com/kMraO07HdT

— PlanetF1 (@Planet_F1) December 6, 2021
"I'd like to compliment the FIA and race director Michael Masi in handling well what was an extremely difficult race. I know some people feel some of the decisions were controversial but I don't," Brawn wrote in his post-race column,
"The situation you had with Max and Lewis at the restart, when Michael recommended that Max drop behind Esteban and Lewis, was handled well as the alternative was to report him to the stewards and that could have ended up with a time penalty.
"I think Michael dealt with it pragmatically. This type of discussion goes on several times during a race. If a driver gets by someone or defends unfairly, the race director will tell the team to correct the position.
"Some people seem to think Michael was doing a deal. He wasn't doing a deal. It was simple: you accept the decision of the race director, with a known outcome, or it gets passed to the stewards to handle it.
"It was a tricky race and a tricky weekend. We've had a lot of challenges here, and I think everyone – the FIA, F1 and the teams – has pulled together to make this event work and it's been a huge success."
Verstappen was penalised separately by the stewards later in the race for leaving the track and gaining an advantage in a separate defence against Hamilton at Turn 1, before incurring a 10-second time penalty for what the stewards called "erratic" driving under braking while trying to allow the Mercedes driver by.
Was Masi right to broker restart deal?
Was Michael Masi right to offer Red Bull a deal during the Saudi Arabian GP?