Ross Brawn has praised Mick Schumacher for how he dealt with the pressure to wrap up the 2020 Formula 2 Championship title.
Schumacher, who will step up to F1 with Haas for next year, did not have a brilliant last weekend of the season in Bahrain but did what was necessary to secure the crown.
The key race for the German was Saturday's feature in which he finished sixth, one place behind his closest rival Callum Ilott.
As Ilott could manage only 10th in Sunday's sprint race, it did not matter that Schumacher ended up way down in 18th position after an early lock-up flat-spotted his tyres.
Brawn, F1's motorsport managing director, enjoyed a close working relationship with Mick's father, Michael, in which they teamed up for eight constructors' World Championship titles with Benetton and Ferrari. Schumacher also won the drivers' crown on seven of those occasions.
He was seen embracing and congratulating Mick after his title triumph and pointing out that his father had also made hard work of clinching one or two of his championships.
In his regular column on the F1 website, Brawn said: "Congratulations to Mick Schumacher for winning the F2 title. I'm delighted.
"He's a great lad and has worked really hard at it. Carrying the Schumacher name is not easy. It can open some doors, but it also brings a lot of pressure and Mick's handled it remarkably well.
"It was deja vu seeing him making such a tough job of winning it because his dad was the same! I can remember one or two championships where it was a case of 'it's okay Michael, just finish sixth in this race and we're fine' and then he would go out and try and hit everything he could find!"
Get your hands on the official Haas 2020 collection via the Formula 1 store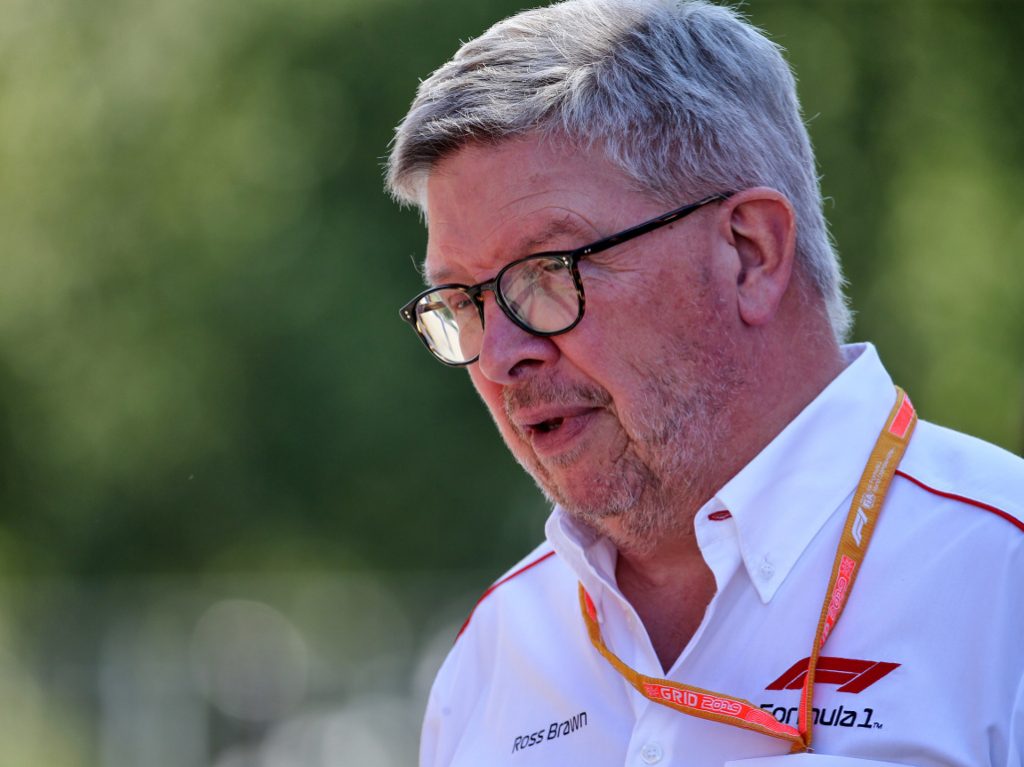 Brawn had previously said he was "optimistic" for Schumacher jnr's prospects in F1, with his first big chance to show what he can do coming with Haas in 2021.
Firstly though, the 21-year-old will make his debut for the American-owned team in FP1 for the Abu Dhabi Grand Prix on Friday.
Brawn said recently: "It's been fascinating to watch [Mick] grow. In the last two seasons he has been very promising.
"We don't know how he will fare in F1 but he's incredibly mature and well balanced.
"I'm optimistic, he has qualities and skills. Obviously he has a lot of pressure on him, there's no doubt, but so far he has managed it well.
"Nico Rosberg made it. Having a World Champion father like Michael the legacy is even heavier, but I keep my fingers crossed."
Follow us on Twitter @Planet_F1, like our Facebook page and join us on Instagram!