Brawn concedes teams set to spread again in 2022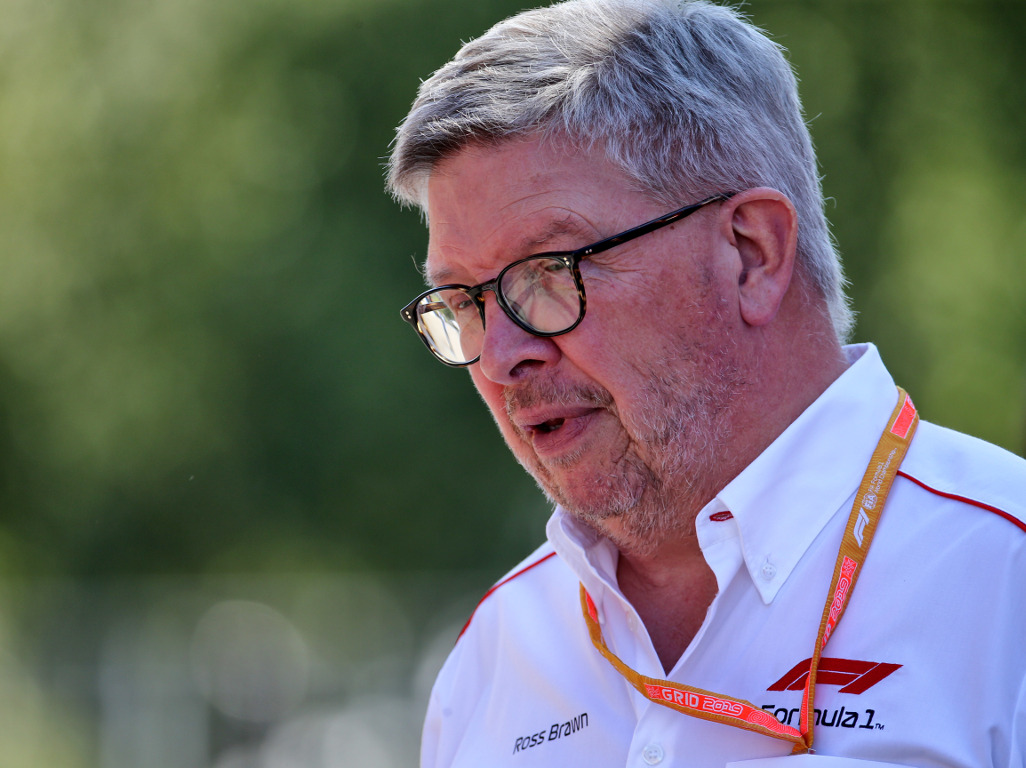 F1 managing director Ross Brawn is prepared for the possibility of losing the tight, competitive pack under the new rules in 2022.
Back in 2014 the turbo-hybrid era arrived in Formula 1, and with it the start of Mercedes' legendary dominance of the series.
The German outfit have now won seven Drivers' and Constructors' title doubles in a row, a streak the likes Formula 1 has not seen before.
But now Red Bull have come out of the blocks strong in 2021, determined to end the Mercedes stranglehold – it is the title battle which we have been waiting for years to see.
However, just as the top two teams are starting to converge, while the midfield pack creeps ever closer, Formula 1 will rip up its rule book and introduce brand new cars for 2022.
Mercedes team boss Toto Wolff has already promised that this will lead to a scattered grid once again, and Brawn accepts this could well be the case.
"Yes, I think that is exactly what could happen," he said in a question asked by PlanetF1 while appearing on the Muscle Help Foundation's 'In Conversation With' Ross Brawn.
"We are enjoying a vintage year, but the cars are still incredibly difficult when they are following each other, so we could potentially take a step back in terms of closeness of the field.
"But then I think we will see in the next couple of years some great racing."
ICW broadcasts exist with the aim of The Muscle Help Foundation supporting children and young adults in the UK living with muscular dystrophy, many of whom are huge Formula 1 fanatics.
Click here for more details on how to make a donation and support the fantastic work done by the Muscle Help Foundation.
These news cars were originally going to be introduced for 2021, but were pushed back a year due to the pandemic.
And so in response large parts of the 2020 chassis were carried over, though new aerodynamic regulations meant there were sizeable updates needed.
Nonetheless, pre-season testing was cut to only three days, and it seems that has impacted the drivers who switched teams during the off-season, with many of them struggling to get up to speed.
Brawn though ruled out another three-day test ahead of the 2022 campaign, and instead expects there to be "at least two pre-season tests" to allow teams to "settle in" with their new challengers.
"I think for 2022 we will have a longer pre-season test, or a series of tests," he confirmed.
"Because with the new car we have to give the teams time to really understand and settle in, so I think we are anticipating having at least two tests pre-season.
"So any drivers who do change [teams] will have a little more time, and certainly the teams will have more time to understand their cars."
Yuki Tsunoda was one of the star performers in pre-season testing as the AlphaTauri rookie set the second-fastest overall time.
It earned him widespread praise, and even Brawn himself said that Tsunoda was one of the best rookies Formula 1 had seen for several years.
But ever since the opening round in Bahrain things have not quite gone to plan. His Q1 crash at Imola left him on the back foot for the rest of the weekend, and in Barcelona his criticism aimed towards AlphaTauri over team radio was met with negativity.
2009 World Champion Jenson Button made it clear that Tsunoda must learn to control this frustration.
As for Brawn, he believes Tsunoda is just "trying too hard" and must focus on building up his race weekends. Fortunately, despite Tsunoda's struggles, Brawn still sees potential in him.
"Probably trying too hard," said Brawn when asked by PlanetF1 why the season has gone wrong for Tsunoda since Bahrain.
"I think you have to build your weekend and Formula 1 is so intense, if you make a mistake early in the weekend then you play catch-up the whole time.
"And when you are a rookie, you don't have the wealth of experience, so you have got to build the whole weekend, construct it and get the car right.
"I think he has been getting a bit frustrated because he has been trying too hard, his expectations have been too strong and maybe we pumped him up too much? Maybe I shouldn't have said what I did!
"But I still think he has got a lot of potential."
Mick Schumacher, also contesting his rookie season, found the opening races to be hard going as he lagged at the back in a Haas VF-21 unable to challenge rival teams.
But recently Mick, the son of seven-time World Champion Michael Schumacher, has taken a clear step forward and enjoyed a battle with Williams at the Portuguese and Spanish GPs.
Brawn of course was team boss at Ferrari when they domainted Formula 1 alongside Schumacher in the late 1990s and early 2000s, so has his "fingers crossed" for Mick, believing the 22-year-old is now starting to "show some potential".
Asked for the similarities he sees in Mick and Michael Schumacher, Brawn replied: "It's too early to say but very calm, very structured, the right sort of emotion, passionate but not losing his emotions.
"And a very nice person, a lovely guy, and starting to show some potential now I think, so I've got my fingers crossed."
Follow us on Twitter @Planet_F1, like our Facebook page and join us on Instagram!