Brawn: Gasly 'too good' to stay at AlphaTauri forever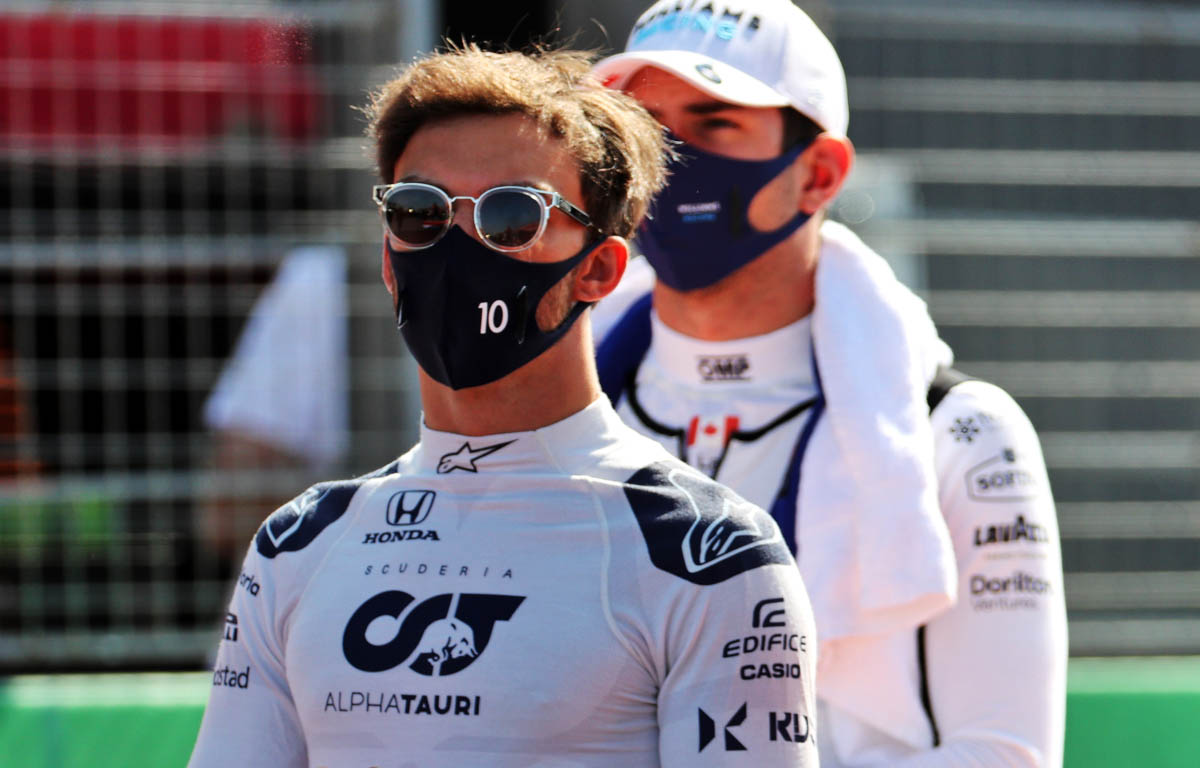 Ross Brawn, a member of Pierre Gasly's "fan club", thinks he is "too good" to stay at AlphaTauri for the years to come.
The Frenchman equalled his best-ever qualifying performance by putting his AlphaTauri fourth on the grid at Zandvoort at the weekend, and converted that into an excellent P4 finish on Sunday.
Gasly has emerged as the team leader at AlphaTauri alongside Yuki Tsunoda this season, and the team confirmed on Tuesday that they would both be retained as the driver line-up in 2022.
After being unceremoniously moved out of a Red Bull seat, Formula 1's managing director of motorsport praised how he has managed to rise above adversity in the sport.
Get your hands on Pierre Gasly merchandise via the official Formula 1 store
"Pierre is acquiring a growing fan club in F1 and I would count myself as a member," Brawn wrote in his post-race column after the Dutch Grand Prix.
"For him to come back from such a difficult blow after being dropped by Red Bull from their works team and return to win his first race and perform as consistently and strongly as he does with a car which won't be as good as the works team is fantastic. It is a real credit to him that he's stayed committed.
"Something will happen for him in the future. He won't be able to stay in the family if an opportunity to return to the Red Bull works team isn't coming.
"I think he's too good for that. I think an opportunity will come at some stage. He's doing a brilliant job."
On the 'curse' of the second seat at Red Bull, Brawn reflected on the troubles of Sergio Perez at Zandvoort at the weekend.
While the Mexican recovered into the points after starting from the pit lane, his poor qualifying performance could have left Red Bull vulnerable to Mercedes behind, if Max Verstappen hadn't held the lead in the race.
But as he has experienced first-hand, Brawn knows that going up against one of the sport's best drivers can have a damaging psychological effect on a team-mate.
"We're seeing that nobody can sit with Max at the same team. It's a compounding effect," Brawn explained. "I saw it with Michael Schumacher and his team-mates.
"The difference between two drivers in the same team can be small, but somehow it gets multiplied because of the frustration of never being able to close that gap to these truly exceptional drivers.
"You end up trying too hard or overcompensating and that pushes you back. We saw it with Pierre and Alex Albon and we're seeing it with Sergio.
"Max is just exceptional and coming to terms with that with a driver in the same team is challenging."
PlanetF1's verdict
AlphaTauri confirm 2022 driver lineup
AlphaTauri confirm that Pierre Gasly and Yuki Tsunoda will stay for 2022.