Brawn: Tragedy if Perez isn't on the 2021 grid
Ross Brawn feels it would be tragic if Sergio Perez, second at the Turkish GP, doesn't find a way onto the 2021 Formula 1 grid.
Perez was one of the stars of the Turkish Grand Prix as the Mexican driver, opting for a one-stop strategy, finished second in the tricky conditions.
Perez's podium, his first of this season, moved him up to fourth in the Drivers' Championship, best of the rest behind the Mercedes drivers and Max Verstappen.
And yet Perez is potentially gearing up for his final three races in Formula 1.
Dropped by Racing Point in favour of Sebastian Vettel, the 30-year-old has been linked to a Red Bull to replace the under-fire Alex Albon.
Red Bull, though, are still hoping that Albon does enough in the final races to secure his future alongside Verstappen.
Brawn, like many others in the paddock, feels it would be a "tragedy" if Perez dropped out of Formula 1.
"Perez put in a great performance, and I've said before in this column, it would be a tragedy if he isn't in F1 next year," he wrote in his post-race column.
"He more than deserves his place on the grid.
"If you're a team that wants a competitive driver to maximise every opportunity, Perez is your man."
The F1 sporting boss was also full of praise for third-placed man Vettel, who after a trying final season with Ferrari returned to the podium.
"What we saw was the old guard demonstrating their experience and the young pretenders showing they have a bit more to learn.
"It was fascinating to watch Sebastian's performance this weekend, people are quick to write any type of sportsman off if they have a quiet period.
"Sunday reminded us of his deep talent. He's been a bit in the shadow of Charles this year and coming to the end of his Ferrari marriage is not easy, so I think the Turkish Grand Prix was a great day for him.
"He didn't put a foot wrong and was ready to pounce when an opportunity came up."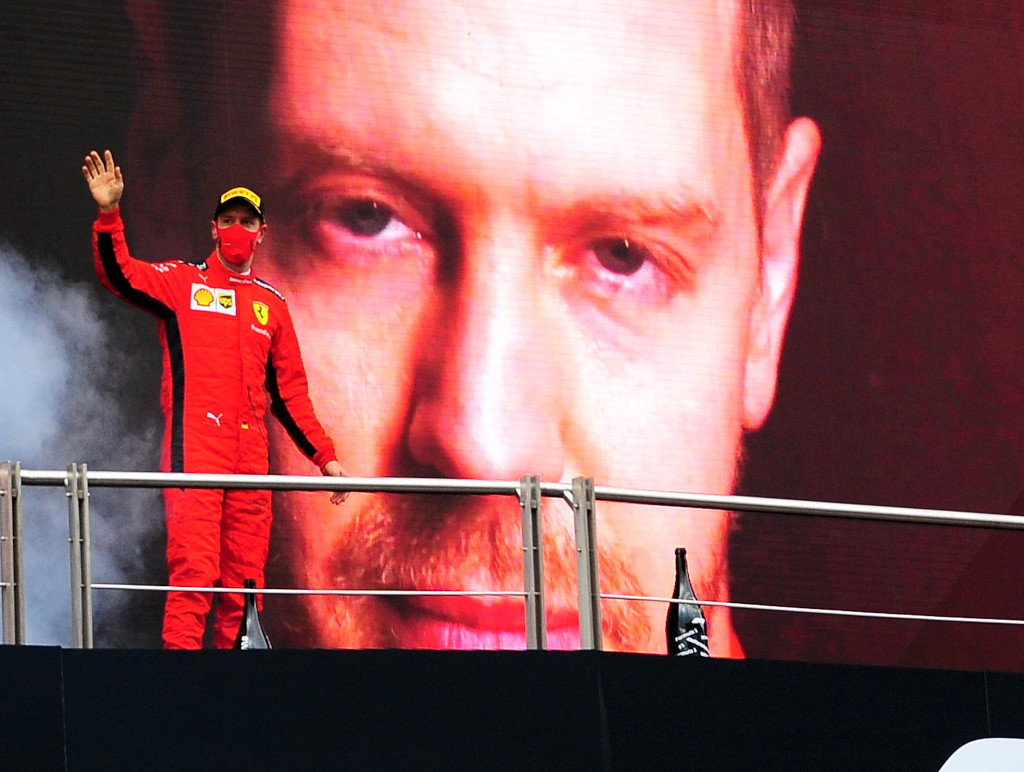 Get your hands on the official Ferrari 2020 collection via the Formula 1 store
As for the youngsters, the ones in line to one day replace Lewis Hamilton as F1 World Champion such as Charles Leclerc and Max Verstappen, Brawn says their lack of experience was evident on the day.
"In contrast, the younger drivers – such as Charles and Max – made mistakes," he said. "They wouldn't have experienced a race like this before.
"It was a real challenge to judge how the tyres would behave, how they would evolve and anticipating where the tyres will be in 10 or 20 laps time – this was where experience came in. But this will be another reference point in these young drivers' data bank.
"If we did another race in Turkey tomorrow, I'm sure a lot of them would approach it differently.
"Lance falls in the category of drivers who learned a lot on Sunday. He was brilliant in the race, didn't make a mistake and was driving well.
"He seemed to be caught out in the way the conditions and tyres evolved – though the team have since discovered he also had front wing damage. That may have been why he fell behind.
"Lance demonstrated that he can confidently lead a race, which is a great feather in his cap. This was a positive learning experience for him."
Follow us on Twitter @Planet_F1 and like our Facebook page.