Formula 1 to stop team bosses contacting FIA mid-race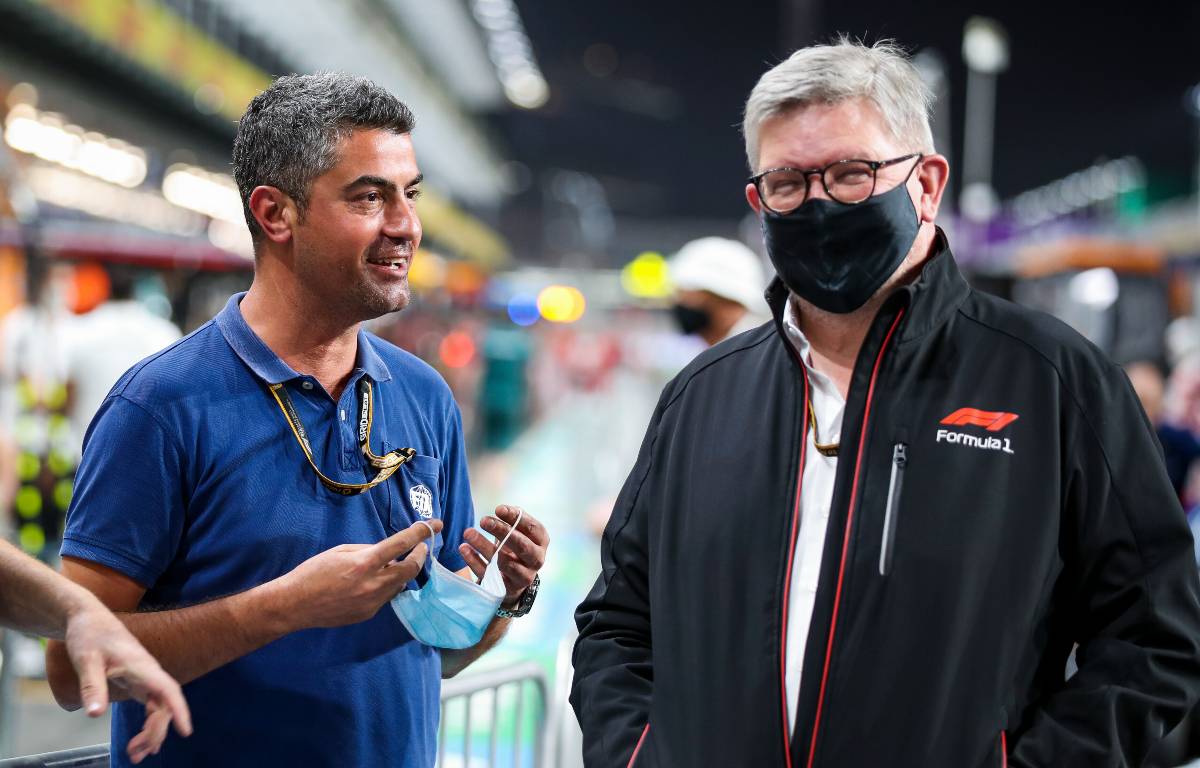 Ross Brawn says Formula 1 plan to "stop" team bosses from being able to speak to the race director during grands prix next season.
The radio conversations became a feature of the 2021 campaign, most notably at three of the last four races of the year in Brazil, Saudi Arabia and Abu Dhabi.
On the first two of those occasions, Mercedes and Red Bull personnel were pleading their cases to Michael Masi over the on-track battles between World Championship contenders Max Verstappen and Lewis Hamilton.
That also happened in Abu Dhabi over an incident between the duo on lap one when Hamilton, who had gained the early lead, took to the run-off area to avoid contact as Verstappen tried to overtake him and returned to the track with a bigger advantage.
Red Bull sporting director Jonathan Wheatley believed Hamilton should have given up the place, only for Masi to disagree.
But ultimately a more significant discussion surrounded the procedure for deploying the Safety Car and later turning the lights green for one final racing lap with the Drivers' title on the line.
Mercedes head of motorsport Toto Wolff was urging Masi not to bring out the Safety Car, a plea that failed, while Red Bull team principal Christian Horner called through in a bid to get the race going again to give Verstappen a shot at passing Hamilton for a championship-clinching win, and demanding lapped cars be given the chance to un-lap themselves.
Horner got his wish and as Verstappen, on much fresher tyres, made the decisive move and pulled away for victory, a furious Wolff yelled: "No, Mikey, no, no, Mikey, that was so not right."
The Austrian then urged Masi to revert to the last lap behind the Safety Car to determine the race result, before Mercedes launched a protest that was unsuccessful on the day. They have until Thursday to officially appeal.
Brawn, Formula 1's managing director of motorsports, is unhappy with team principals trying to exert pressure on Masi and wants that line of communication blocked for 2022.
"We will stop this contact next year," Brawn is quoted as saying by Auto Motor und Sport. "It's unacceptable that team bosses put Michael under such pressure during the race. It's like the coaches negotiating with the referee in football.
"Toto can't demand there shouldn't be a Safety Car and Christian can't demand the cars have to un-lap. That's at the discretion of the race director."
Formula 1 controversy like no other
The call made at the end will be talked about until the end of time.