Ross Brawn has expressed his relief that the decision to use the Bahrain Outer track for the Sakhir Grand Prix produced an exciting race.
With Formula 1 seeking to bolster a 2020 schedule that had been decimated by cancellations due to the global health pandemic, Bahrain was chosen to host rounds 15 and 16 of a rejigged 17-race season.
But rather than stage both races on the usual layout of the Bahrain International Circuit, something of a gamble was taken to hold the Sakhir Grand Prix on the shorter, oval-like Outer track – and it paid off big time.
Although overtaking was not easy and DRS 'trains' were in evidence, few fans will have ended up feeling short-changed after a race that ended with the wholly unpredictable podium of Sergio Perez, Esteban Ocon and Lance Stroll.
Brawn, F1's motorsport managing director, certainly felt the decision had been the right one – not that he was taking credit for it.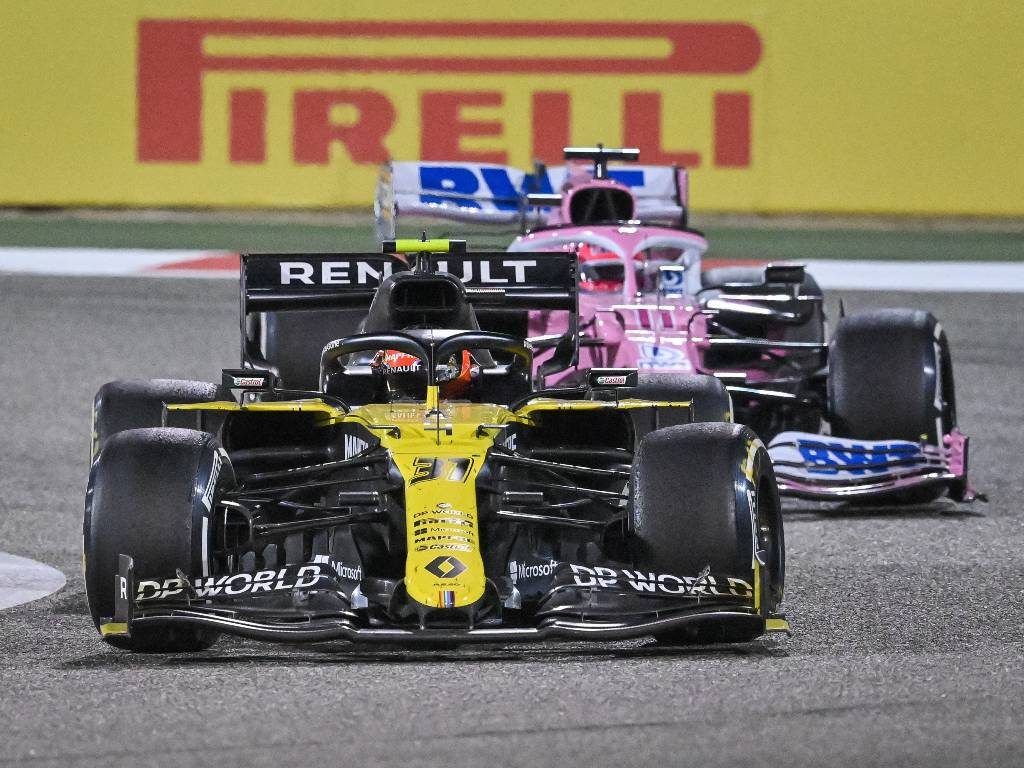 "It wasn't my idea," Brawn told Channel 4. "We created a department within Formula 1 to look at circuits and Craig Wilson, who is our engineer and looks at these things, came up with the idea of having this oval circuit.
"I must admit I was a bit nervous, but Craig persuaded me and it was a great day.
"I think the thing was that this time of the season you were going to get a cookie-cutter race, the second one on the same circuit. The cars are all sorted out, there's no developments.
"Obviously we didn't anticipate the problem with Lewis [Hamilton] but earlier in the year when we had those double-headers, I think the cars were all developing and there was enough mayhem.
"And so we called this Outer circuit, it's worked great, lots of action, a bit of chaos. Lots of drama.
"The viewing figures this weekend have gone off the charts – fantastic."
Asked whether it would influence tracks in the future, Brawn replied: "This is a very simple track but in fact very complicated. The bumps make it quite challenging and we saw with a simple, short track what extra dimension it can bring.
"I think that will influence some thinking in the future. Some of the new tracks we've tried like Portimao, sensational, and some of the other new tracks we've visited.
"And again that will feature in our thoughts for the future, how we should do things.
"It's been a sensational season because considering where we were in March, I think we all came back from Australia not knowing what the future held.
"And getting this over the line – we're almost there now – it's been a great season, lots of action."
Follow us on Twitter @Planet_F1 and like our Facebook page