Brawn hopes title is not won 'in the barriers'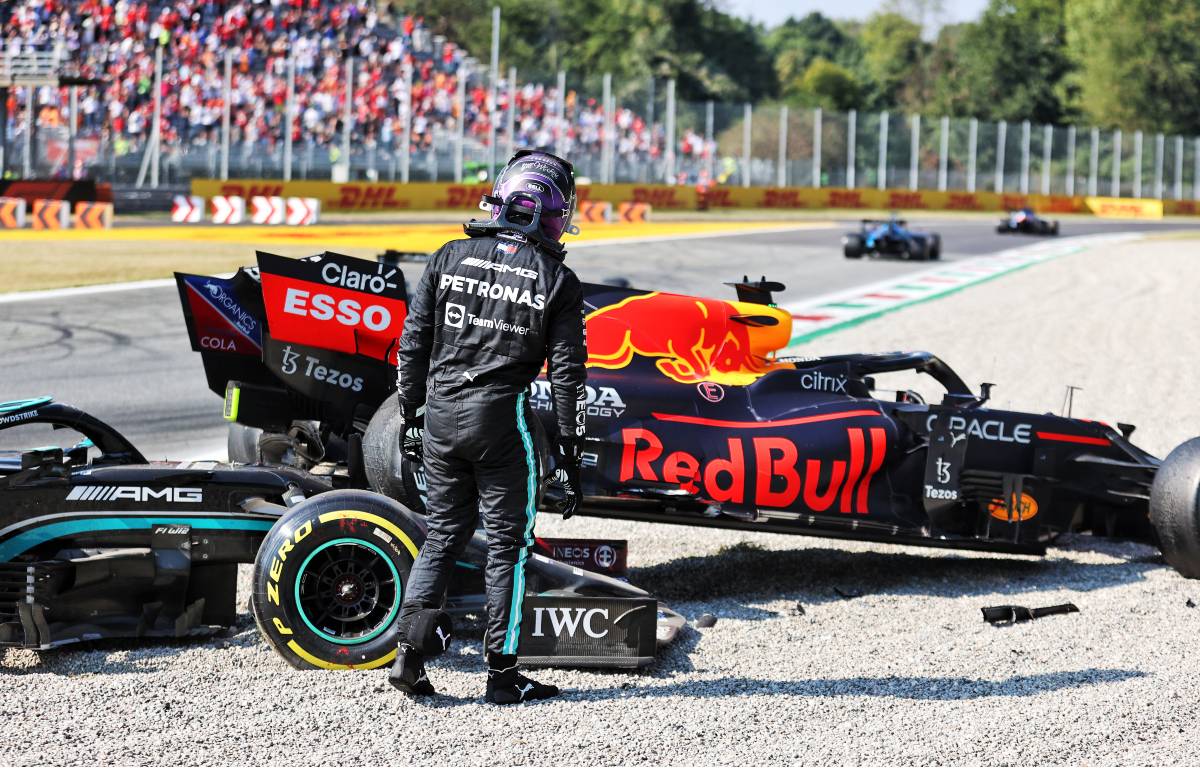 Ross Brawn hopes the second big incident between Lewis Hamilton and Max Verstappen does not preface how this year's World Championship will be won.
The two title rivals ended up in the gravel at the Italian Grand Prix after a collision in Monza's first chicane, the Mercedes ending up partly wedged underneath the Red Bull.
It was Verstappen's third retirement of the season and two of them have occurred as a result of crashes due to contact with Hamilton, the other being at Silverstone where the World Champion received a 10-second time penalty but still won the race.
This time, it was the Dutchman who was found to be "predominantly at fault" by the stewards and he has received a three-place grid penalty for the Russian Grand Prix.
Despite those three retirements, and a P9 finish in Hungary after being taken out by Valtteri Bottas at the first corner, Verstappen still leads the World Championship by five points.
Brawn, Formula 1's motorsports managing director, does not want to see an exciting title race decided by further incidents, as was the case with Alain Prost and Ayrton Senna in 1989 and 1990 and Michael Schumacher and Damon Hill in 1994.
You get the feeling this might get spoken about for a while…#ItalianGP #F1 pic.twitter.com/N3Q8dmuYio

— PlanetF1 (@Planet_F1) September 12, 2021
Check all the latest 2021 teamwear via the official Formula 1 store
"It's clear both drivers could have avoided it," said Brawn during his post-race column for Formula 1.
"Ultimately, I think it's another consequence of two guys going head to head and not wanting to give an inch. It's a shame they ended up in the gravel because it could have shaped up to be a great race, and we were deprived of that.
"I'm interested to see what impact this has on their ongoing battle for the title. We have lived through Silverstone, which was a major and controversial incident.
"Personally, I wouldn't say it has changed the dynamic. You've got two cockerels in the farmyard at the moment and we are seeing the consequence of it.
"I don't think either will back off at any moment for the rest of the year, but I hope the Championship is won on the track and not in the barriers or the stewards' room."
Verstappen said after the crash that Hamilton had "run me out of road" as he attempted to overtake in the chicane, while the Briton responded by saying his rival "knew what was going to happen" and that he had "made sure I left a car's width on the outside for him".
Planet F1 verdict
Did Max Verstappen deserve his penalty or racing incident?
Did Max Verstappen deserve a penalty for his crash with Lewis Hamilton?