Brawn warns of letting drivers dictate strategy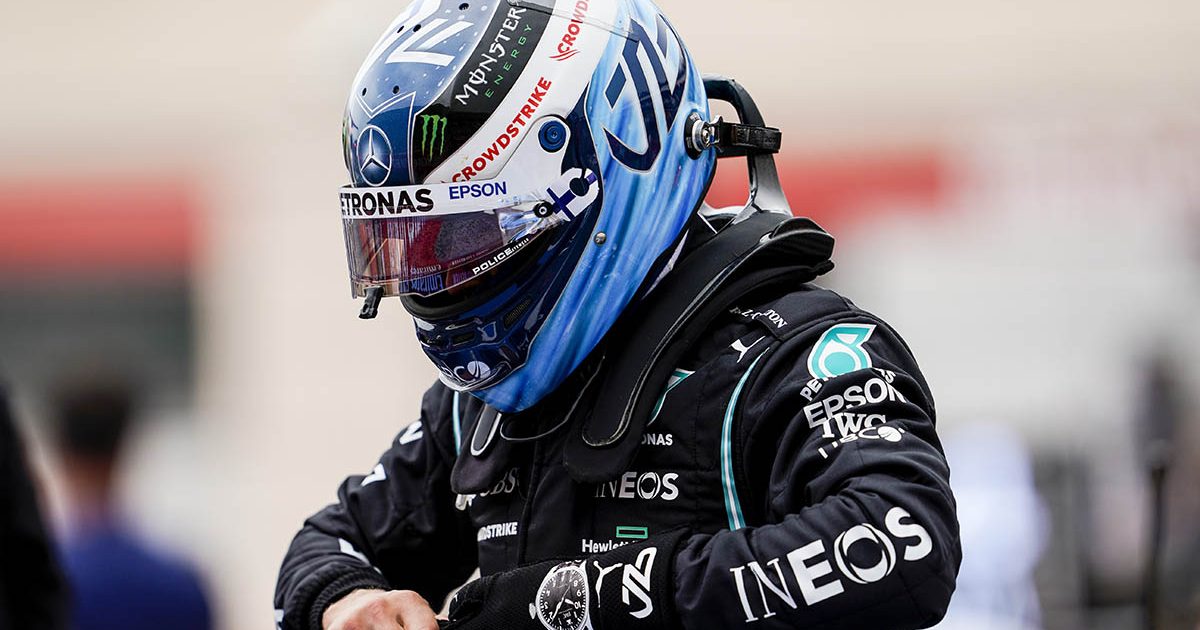 While F1's managing director, Ross Brawn, can understand Valtteri Bottas' French Grand Prix frustrations, he warned it does not always pay to listen to drivers when deciding on race strategy.
Bottas cut a very frustrated figure during the French Grand Prix as his request to go on a two-stop strategy was ignored by the Mercedes team, leaving him to be a "sitting duck" in the closing stages of the race and forcing him to settle for P4.
"Why the f*** did no-one listen to me when I said it was going to be a two-stopper? F****** hell," Bottas fumed over team radio. That aggression was actually welcomed by Mercedes boss Toto Wolff after the race.
4th place in the #FrenchGP

Not at all what I was aiming for. Another go in a week! Read about the race: https://t.co/m1xa7h5MKa#VB77 #F1 @MercedesAMGF1 pic.twitter.com/gFfNFkLijl

— Valtteri Bottas (@ValtteriBottas) June 20, 2021
Check out all the latest Mercedes merchandise via the official Formula 1 store
Brawn can sympathise with Bottas given that a two-stopper was probably the way to go, but warned of the dangers of letting a driver dictate what the race plan should be.
"Valtteri has been having an extremely frustrating time of late," Brawn wrote in his post-French GP column.
"He looked quite strong this weekend but was the biggest victim of Mercedes' strategy.
"For a driver who probably had a view on what they should be doing, when the final analysis shows that's what they should have done, I can imagine how difficult that is.
"I would say in fairness to Mercedes, if you followed what drivers wanted regarding strategy, I think the success percentage would decrease.
"There are definitely occasions when a driver's view should be followed but they are majorly outweighed by the team getting it right as they have all the information and, in Mercedes case, they have engineers with more than 20 years of experience.
"It will be fascinating to see how they handle this pressure. It is the first time they have come under such pressure in seven years and the first time under Toto's reign."
Brawn also reserved special praise for Lewis Hamilton, who was also forced to stick to a one-stop strategy.
He stated: "What Lewis demonstrated was his ability to bring more out of the tyres in difficult circumstances compared with Valtteri, who obviously took more out of tyres.
"Lewis is a master of eking out performance.
"I still wasn't convinced that even five laps from the end, Max was going to do it, so impressive was Lewis on that stint. It could have gone either way.
"My wife asked me 'what would I be doing if I was back on the Mercedes pit wall?' and I said I'm glad I'm not on the pit wall. I'm too old and it wouldn't be good for my blood pressure!
"What we are seeing now is a classic championship fight and it makes us realise what we've been missing these last few years. We'd love an inter-team fight for the championship, and if we can't have that, we want two team mates fighting for the title.
"We have been lacking both of those things since Nico Rosberg won his championship in 2016, so it's great to see a real tooth and nail fight. And it's being done in a good spirit, between drivers and between teams.
"There's the normal banter and the technical debates are all part of the landscape of F1."
Follow us on Twitter @Planet_F1, like our Facebook page and join us on Instagram!