Red Bull boss, Christian Horner, thinks the long-running RP20 dispute will be settled outside of the FIA International Court of Appeal.
Red Bull are watching on from the sidelines as Racing Point go up against Renault and Ferrari with both sides appealing the  decision made by the FIA to deduct 15 points from Racing Point and fine them 400,000 Euros for running illegal rear brake ducts.
The rear brake ducts are in breach of the Sporting Regulations due to manner in how they made it onto the RP20 car from their relationship with Mercedes. However, the rear brake ducts are not in breach of the Technical Regulations, meaning Racing Point have been able to continue using them on the car at the expense of receiving post-race reprimands.
But neither protesting side are happy with the FIA's outcome. Racing Point are absolutely adamant their car is completely legal and compliant with all regulations, while Renault and Ferrari feel the punishment given to Racing Point is not strong enough.
McLaren and Williams had also stated their intention to appeal but subsequently withdrew from the process. They remain interested onlookers, along with the rest of the grid, especially in the wider discussion of just how much of a Formula 1 car can be copied from another team.
The next step in the RP20 saga is to head to the FIA International Court of Appeal, but the timeframe in having the case heard has been estimated at six to eight weeks.
Horner believes that, within this time period, the two sides of the fence will meet in the middle and move on.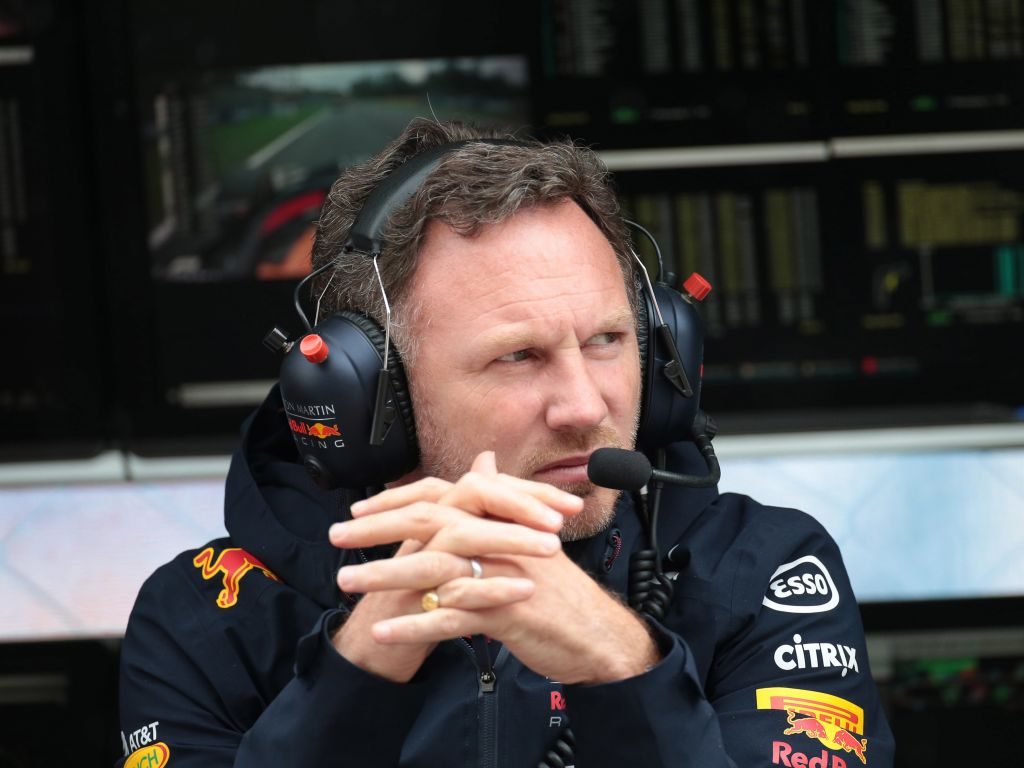 Get your hands on the official Red Bull 2020 collection via the Formula 1 store
"It's relatively normal, it's part of this soap opera that is Formula 1," Horner told Channel 4 when asked about the protest going towards a court hearing.
"Off-track obviously that appeal process has gone in, I don't think there's any chance in hell that it will end up in an appeal court.
"I think both teams are positioning and negotiating behind the scenes, and the appeal is to effectively barter, whether it's between the teams or the FIA, to get to a conclusion over what is and isn't allowed and to keep all sides honest.
"I think ultimately, at the eleventh hour, miraculously a deal will be done that offers clarity."
While Red Bull are not directly involved in the RP20 saga, Horner has still questioned the role Mercedes has played in the creation of the hotly-disputed car.
Follow us on Twitter @Planet_F1, like our Facebook page and join us on Instagram!