'A child could have calculated Mercedes' strategy error'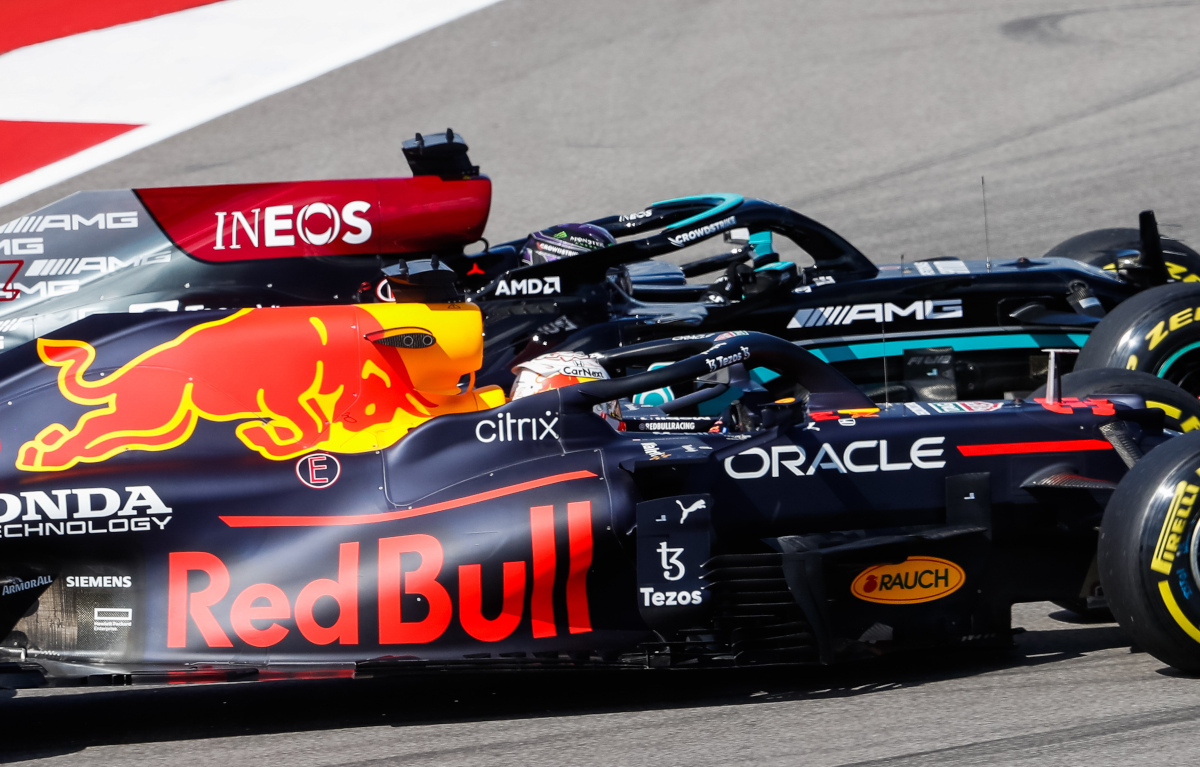 Mercedes cannot cope when they are under pressure – that's according to RTL pundit Allard Kalff, who believes they "lose their way".
And pressure is what Mercedes felt at the United States Grand Prix.
With Lewis Hamilton losing pole position to Max Verstappen at the Circuit of The Americas, the Briton was under pressure to get it right in Sunday's 56-lap grand prix.
He did that at the start, taking the lead off Verstappen into the first corner. However, Red Bull responded by changing up their pit-stop strategy and bringing in Verstappen early.
He got the undercut on Hamilton at both stops with Mercedes opting not to react to Verstappen's second stop, only bringing in Hamilton eight laps later.
That proved costly, with Verstappen taking the win and Hamilton finishing P2.
"I think, when they are under pressure and they can't decide for themselves, they lose their way at Mercedes," Kalff told the RTL GP Slipstream podcast.
"I saw another strategic blunder [in Austin] because they came in way too late after Verstappen was in."
How @LewisHamilton cut the gap and applied the pressure on Sunday 🚀

And how @Max33Verstappen kept his cool to hang on for the win 😎#USGP 🇺🇸 #F1 pic.twitter.com/xzYpNH7tQG

— Formula 1 (@F1) October 25, 2021
Kees van de Grint also feels Mercedes got it wrong at the Circuit of The Americas, so much so he reckons a "child" could have done the maths and realised Hamilton had to pit at the same time as Verstappen.
"They made a mistake and also with the second pit-stop they waited too long," he said. "A child could actually calculate that despite the fact Hamilton was faster, he was never going to make it.
"I think Mercedes should have anticipated immediately, then the damage might have been more limited. If you look at how far behind he was and how much he had to make up, he had zero chance."
He added: "What they didn't count on at Mercedes was the formidable driving of Verstappen.
"He had a consistent pace and did very well towards the end by recharging the battery. When it came down to it he had that speed, because at one time it stayed the same even with older tyres."
Is the World Championship out of Hamilton's hands?
An exciting end to the US GP saw Lewis Hamilton and Max Verstappen go head-to-head, with the World Championship leader reigning supreme.