Russell committed to three-year Williams deal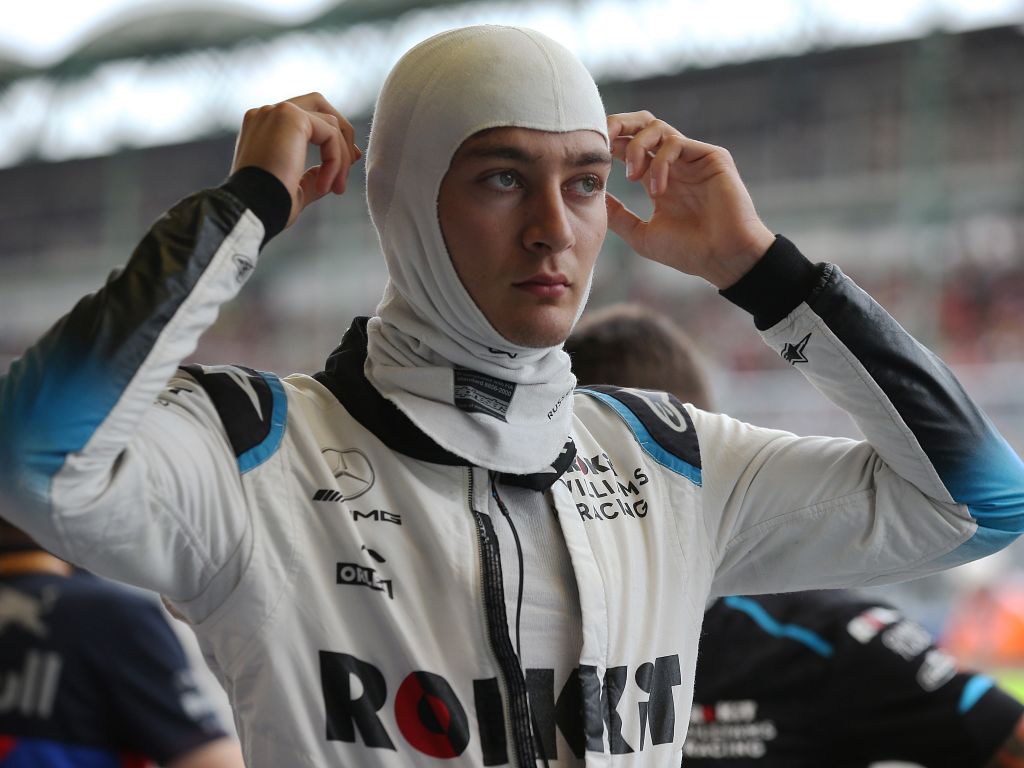 Williams' George Russell says it would take something "drastic" for him to leave Williams anytime soon.
In what has been a disappointing year for the Grove outfit, Russell has given them a boost in recent times after battling with the midfield for the first time in Hungary.
Nonetheless, there is a strong feeling that the Mercedes junior is punching below his weight with Williams, though Russell made it clear that he signed a three-year contract with the team and doesn't have plans to break out of that deal.
"The matter of the fact is as Claire [Williams, deputy team principal] said, I signed a three-year contract with Williams," he told Motorsport.com.
"So, unless anything drastic happened, I see no reason why I wouldn't be here for the following couple of years."
Under the watchful eye of Mercedes who ruled him out of contention for their 2020 line-up, Russell agreed to join Williams before the 2018 season concluded, giving the reigning F2 Champion the chance to familiarise himself with the team at the last few grand prix's.
This security provided by Mercedes is important to the Brit.
"I know in Mercedes, as long as I'm performing, they will support me and it does relax as you as a driver because you can fully focus on the job at hand," Russell explained.
"If you have one bad weekend, they're not going to snap at you and ask what the hell went on there.
"They'll offer support and advice for how not to be in the same situation again.
"It's a really great way of doing things. As long as I'm doing my job and they're giving me the opportunity to allow me to focus on the job, I think I'm in the best hands possible on the whole grid."
Although the Silver Arrows' search for Lewis Hamilton's partner next season has been narrowed down to Bottas or Esteban Ocon, Russell believes he would be capable of making the step up now.
"[Daniil] Kvyat beat [Daniel] Ricciardo in his first year at Red Bull," he pointed out.
"[Max] Verstappen won in his first race with Red Bull, Charles [Leclerc] is giving [Sebastian] Vettel a run for his money in his first year.
"I obviously really and truly believe in myself. If I ever were to get an opportunity, it would be stupid to think I can go in there and beat Lewis at the first race. In my opinion he's the best driver on the grid.
"But I feel like the potential's there, and you always learn with every single race, every single year.
"If the opportunity were to come, I feel absolutely confident I could take it with both hands and quickly learn as much as possible, and be there ready to really deliver after a couple of races."
Follow us on Twitter @Planet_F1 and like our Facebook page.