Russell: 'I bet my house' on better 2020 for Williams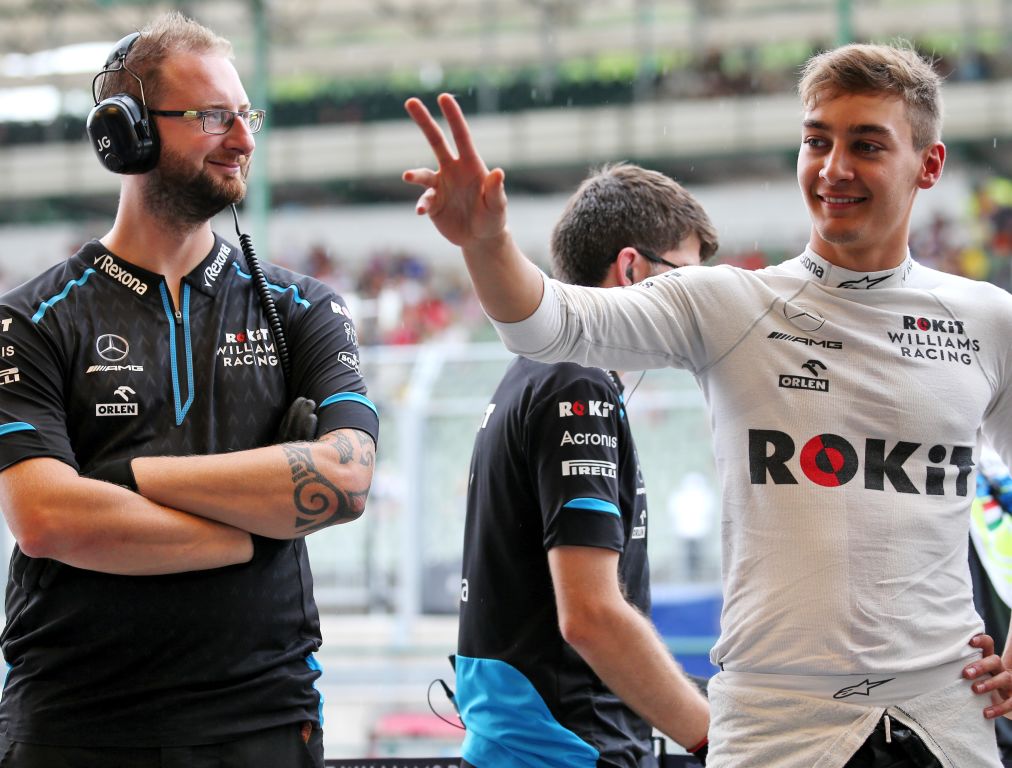 George Russell insists "I can bet my house" on Williams learning from their 2019 mistakes and becoming more competitive next season.
The woes this season started all the way back at winter testing for Williams after they were absent for a large chunk of it with their FW42 not ready for action.
It didn't really improve from there, the team have spent most of this season at the back of the field, with Robert Kubica scoring their only point at a chaotic German GP.
Russell has said before that he is committed to the team long term, and so he hopes and expects 2020 to be the start of a Williams recovery. The house he admittedly doesn't own is on the line.
"I'm 100% sure we won't have the same mistakes next year as we've had this year," Russell told Autosport.com.
"I can bet my house that we will have a car from day one of winter testing next year, and I'm sure and I'm very confident that we will be more competitive next year.
"We're on a very good trajectory at the moment. Obviously it's always easier to improve when you're starting off at a lower level, but the signs are good that we're on a good way."
Since 2019 has proven to be a write off, Williams have at least been able to treat the season as a long testing session for 2020.
"This year's given us a really good opportunity to explore a bit more with set-up, some more extreme set-up items, how we prepare the tyres," Russell explained.
"If you are fighting in the midfield you'd probably be more reluctant to try something drastic because each weekend could be a possibility for them.
"For us, we know regardless where we'll be, and that gives us an opportunity to gain the learning on certain things like that, or create the best car mechanically."
Russell admits that some issues probably went "under the radar" at Williams due to their strong performances from 2014-16, but this wake-up call has allowed the team to restructure its technical department.
"Having this big reset has been beneficial for things back at the factory to get things right that perhaps weren't correct," Russell added.
"The team definitely had a very fast car back in 2014, '15, '16, but there were definitely some issues that were probably under the radar because the car was so quick, and the engine was very strong.
"So it all comes at once and you start looking out for details now when you have a situation like this."
Follow us on Twitter @Planet_F1 and like our Facebook page.