Williams' George Russell has praised former F2 rival Alex Albon for his performances under the Red Bull programme in 2019.
Both Brits competed in the F2 Championship last season, with champion Russell heading to Williams, while Albon, who finished P3 behind Lando Norris, was welcomed back into the Red Bull fold and sent to Toro Rosso.
Despite no experience of modern Formula 1 machinery before this campaign, Albon has made a fine start, with his drive from the pit lane to P10 in China capping off a strong opening three rounds.
Now, Russell has joined in the praise of his fellow rookie, citing the extra pressure he has by being a member of the Red Bull system.
"Alex is doing a really great job at the moment," Russell told RaceFans.
"Everybody is aware of the pressure seen upon Red Bull juniors so you understand why they're all at 120% every single time they set foot in the car."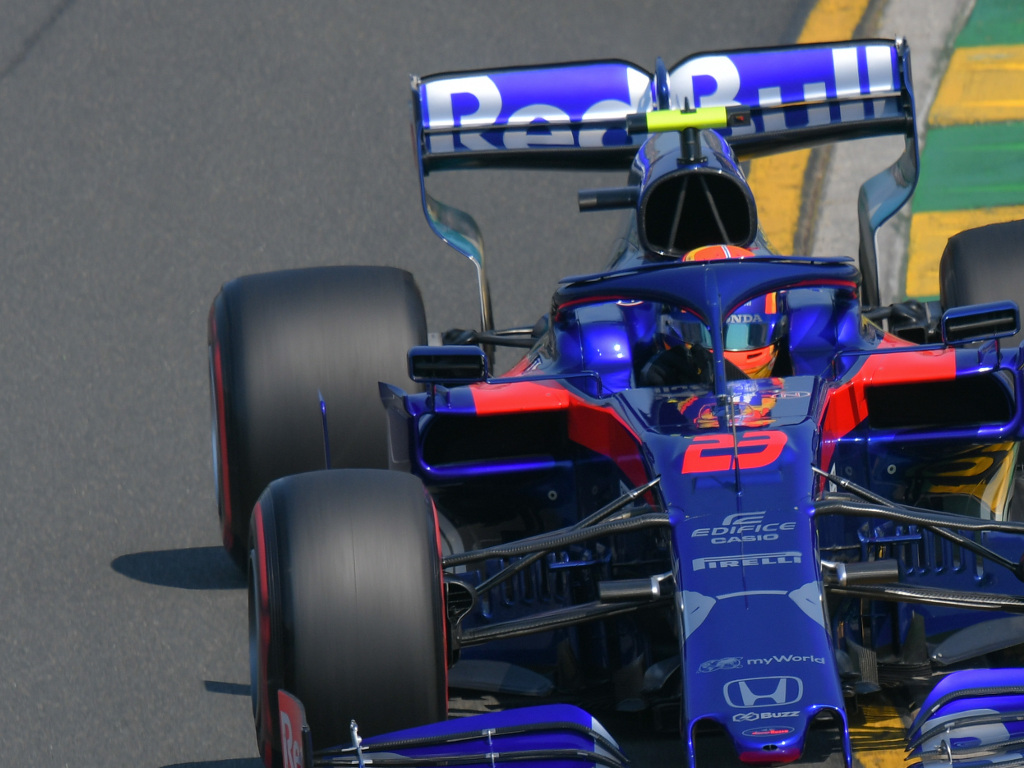 Albon is looking to continue his strong start in Baku, a track which he knows well from F2, citing that experience as reason to be confident.
"I've raced in Baku in Formula 2, in fact I won the first ever featured race there, the one with all of the crashes," he told Fi.com.
"The track is very unusual and with the very long main straight down to Turn 1, your tyres can be cold, it can be an absolute mess there – we've seen when there have been restarts!
"You get a multiple slipstream effect on cold tyres, with cold brakes, everyone going into that first turn. Therefore, you have to keep your nose clean and be very precise.
"It's also got that very narrow section through the old town, which is really cool, and it's there where you can make a difference on a qualifying lap.
"The track is a bit like Monaco in the sense that you can put it on the line a little bit more, especially in qualifying when you really push it over the kerbs and brush the walls of the castle. I enjoy it."
It may be his first street-circuit race in Formula 1, but that isn't putting a damper on Albon's enthusiasm in any way.
"I enjoy street tracks, especially driving a car with low downforce between the walls – after China, maybe Franz won't enjoy watching me so much!," he joked.
"Baku is a proper circuit, in the sense that, if you have the speed you can pass other cars.
"Our car has been quick enough at all three races for both of us to be in Q3 and we haven't managed that yet. That should be our goal for qualifying."
Follow us on Twitter @Planet_F1 and like our Facebook page.