George Russell has revealed a special, Juan Pablo Montoya-inspired lid to mark what is being billed as the 1000th race in Formula 1.
Drivers and teams up and down the grid are adding their own personal touches to mark the anniversary, with the Williams driver splitting between his usual racing colours and the colours used by Juan Pablo Montoya which he started to use back in his early karting days.
"When I first started karting I copied the helmet of my brother when he was karting before," Russell said via RaceFans.net.
"And it was inspired, his helmet design, from Montoya. So I decided it would be pretty cool.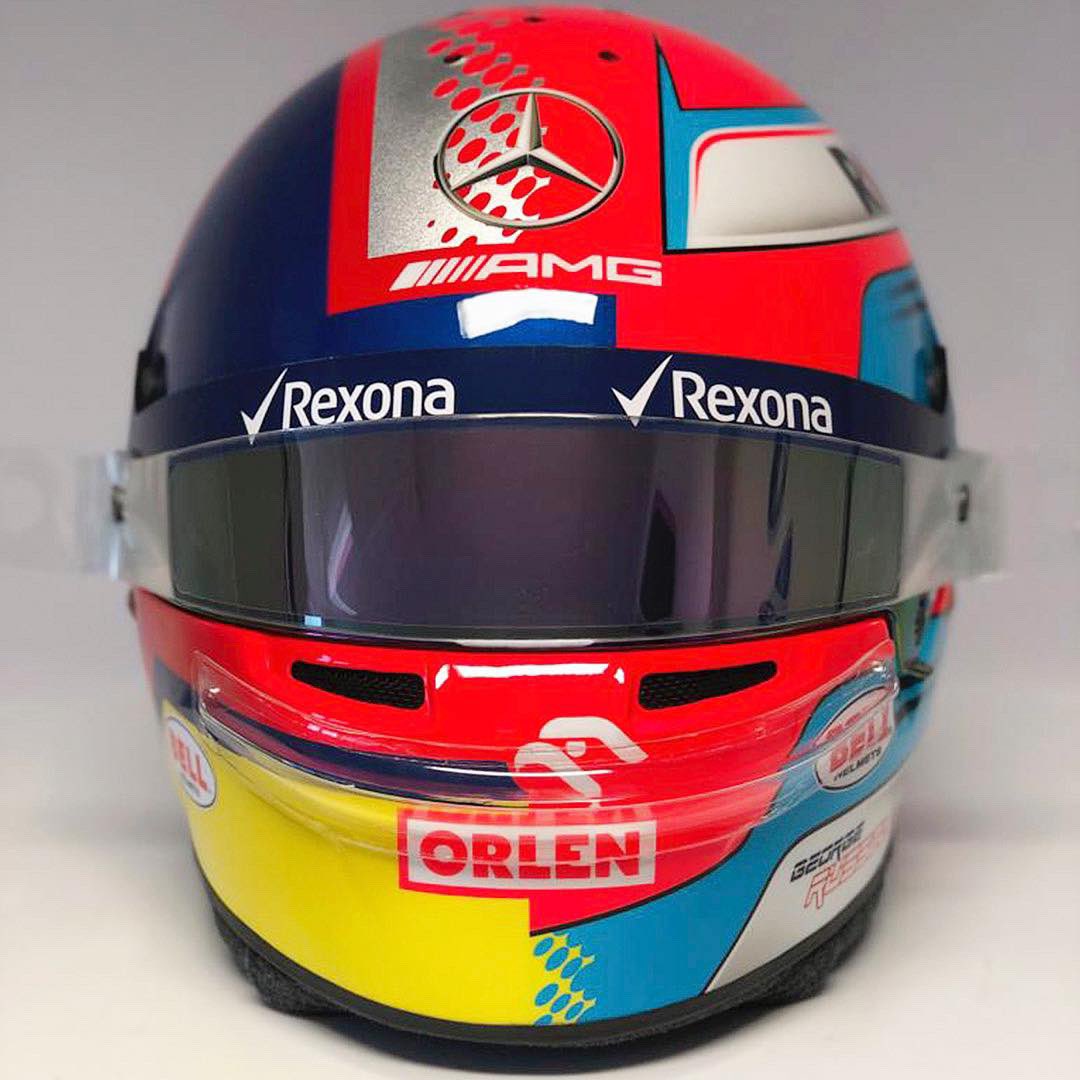 "It was Montoya from when he was at Williams as well. I only found out about eight years ago that the helmet design I used when I started karting was inspired from Montoya when he was at Williams.
"As Montoya's a bit of a Williams legend, he's one of my favourite F1 drivers of all time – just his sort of character, the way he approached the racing, everything, he was a driver who you would enjoy watching.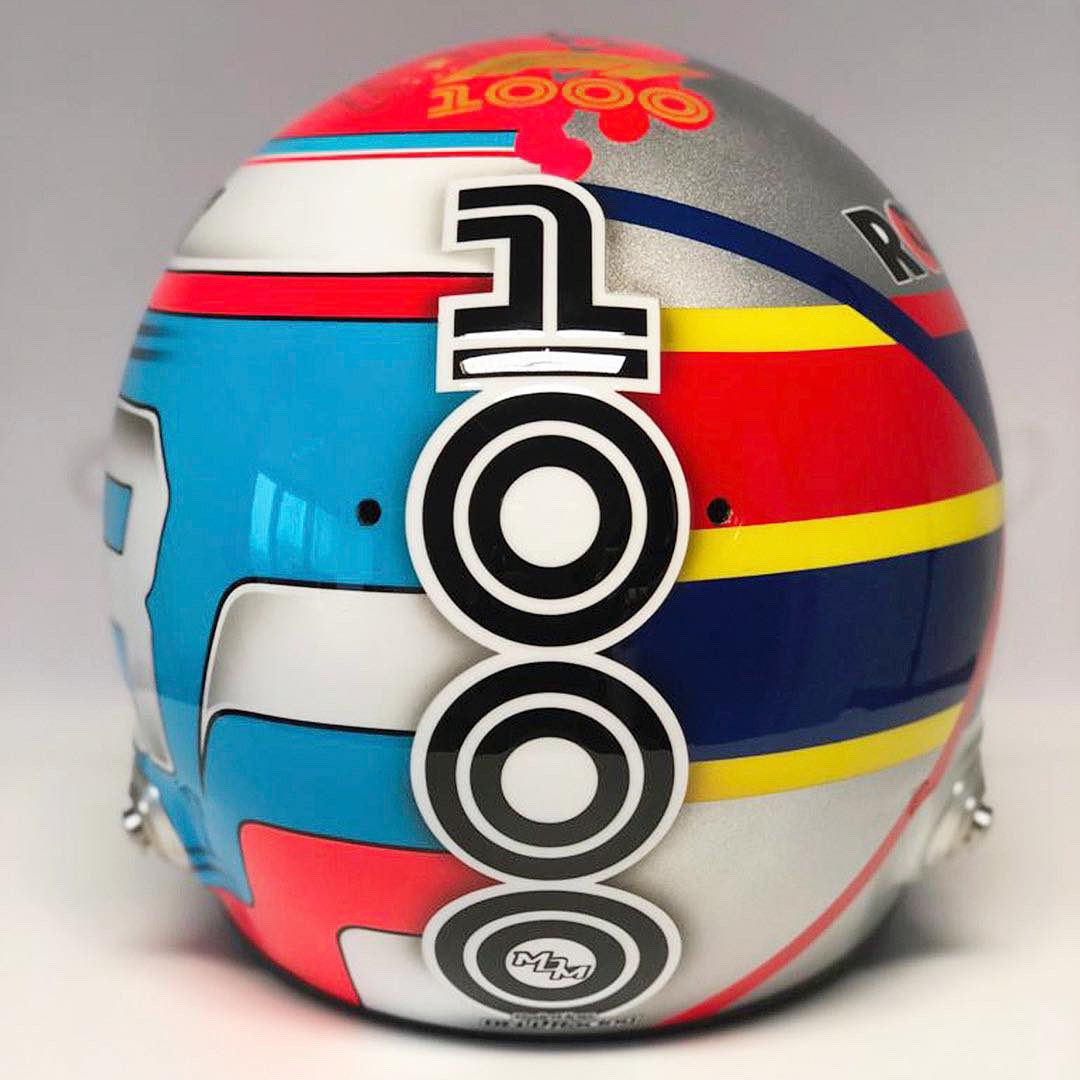 "So I thought it would be something nice to go half-half this weekend.
"I've met him once," Russell added, "that was last year. Hopefully he likes it."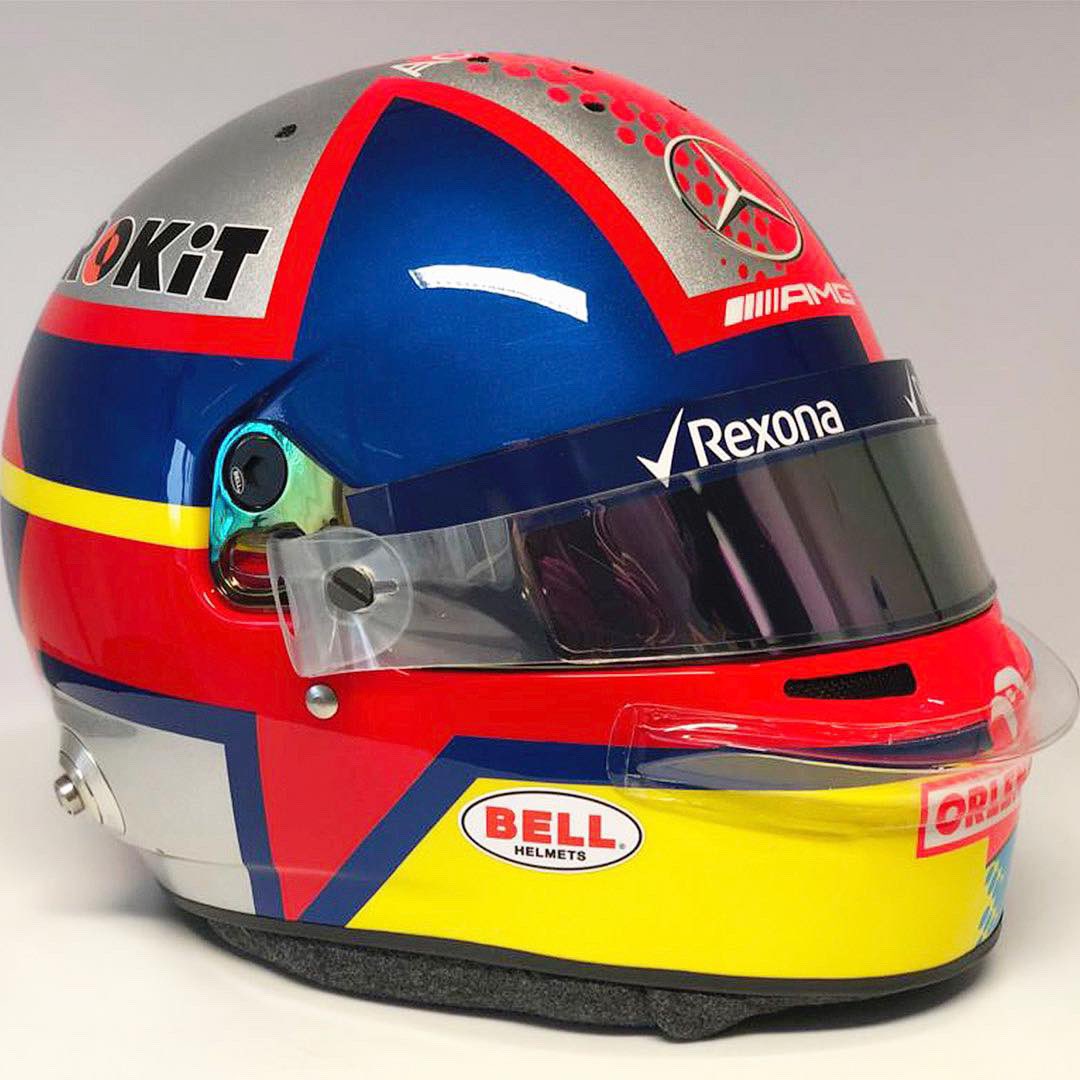 Follow us on Twitter @Planet_F1 and like our Facebook page.