Russell wants 'fastest' possible team-mate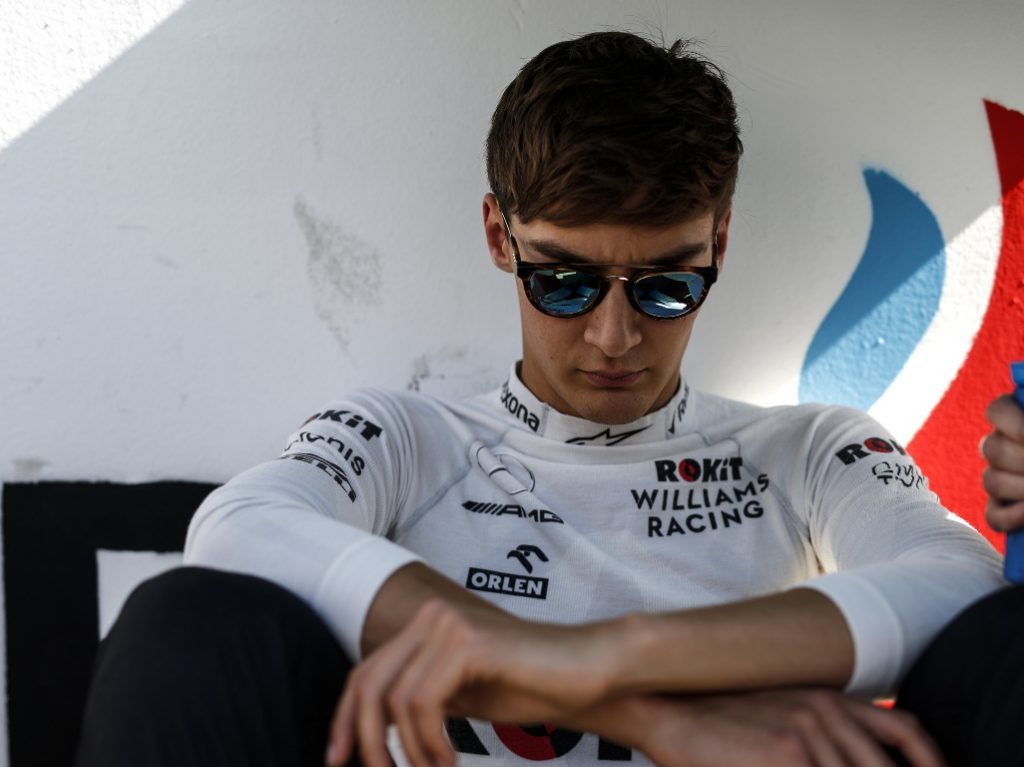 With his 2020 team-mate yet to be decided, George Russell says he wants the fastest driver that Williams can find as he looks to take on the best in F1.
Russell has partnered Robert Kubica in his debut campaign, beating the Pole in all 14 qualifying sessions and finishing ahead of him in 12 of the 14 grands prix.
It has been an impressive showing from the Williams, who will definitely have a new team-mate next season after Kubica announced that he would not continue with Williams in 2020.
As such the team is in the hunt for a new driver with former Williams man Nico Hulkenberg reportedly in the running.
Asked for his thoughts on taking on the German, Russell told Motorsport.com: "My preference is to have the fastest driver possible next to me.
"Because I'm doing my best to prove what I can do to everybody, and I want the opportunity again to show that.
"But ultimately, from my side, I focus on myself, my own job, my engineers.
"I feel ready to take control, lead the team if it was to be a rookie to come alongside me, but equally I'd probably be just as happy to have an experienced guy, such as Hulkenberg coming in, with a good reputation and experience.
"I'm sure I can learn some things from him but again, it gives me a very good opportunity to show what I can do."
Another driver being considered in Nicholas Latifi, who would be a rookie racer leaving Williams with a very inexperienced line up.
However, deputy team boss Claire Williams has already stated that she has no issue with that as she feels Russell has the ability to lead the team.
Told about his boss' comments, he replied: "I've done that in my whole career really.
"I think it's the driver's job to build the team, keep them all motivated especially with your own engineers to try and build that relationship. It's just a bigger scale now in Formula 1.
"I put a lot of work in, probably spend more days in the factory compared to any other driver on the grid, on the simulator trying to develop that and prepare for the weekend, spend time with the engineers, I see that as just being my role as a driver."
Follow us on Twitter @Planet_F1 and like our Facebook page.