Russian GP organiser issues fresh repayment demand over cancelled event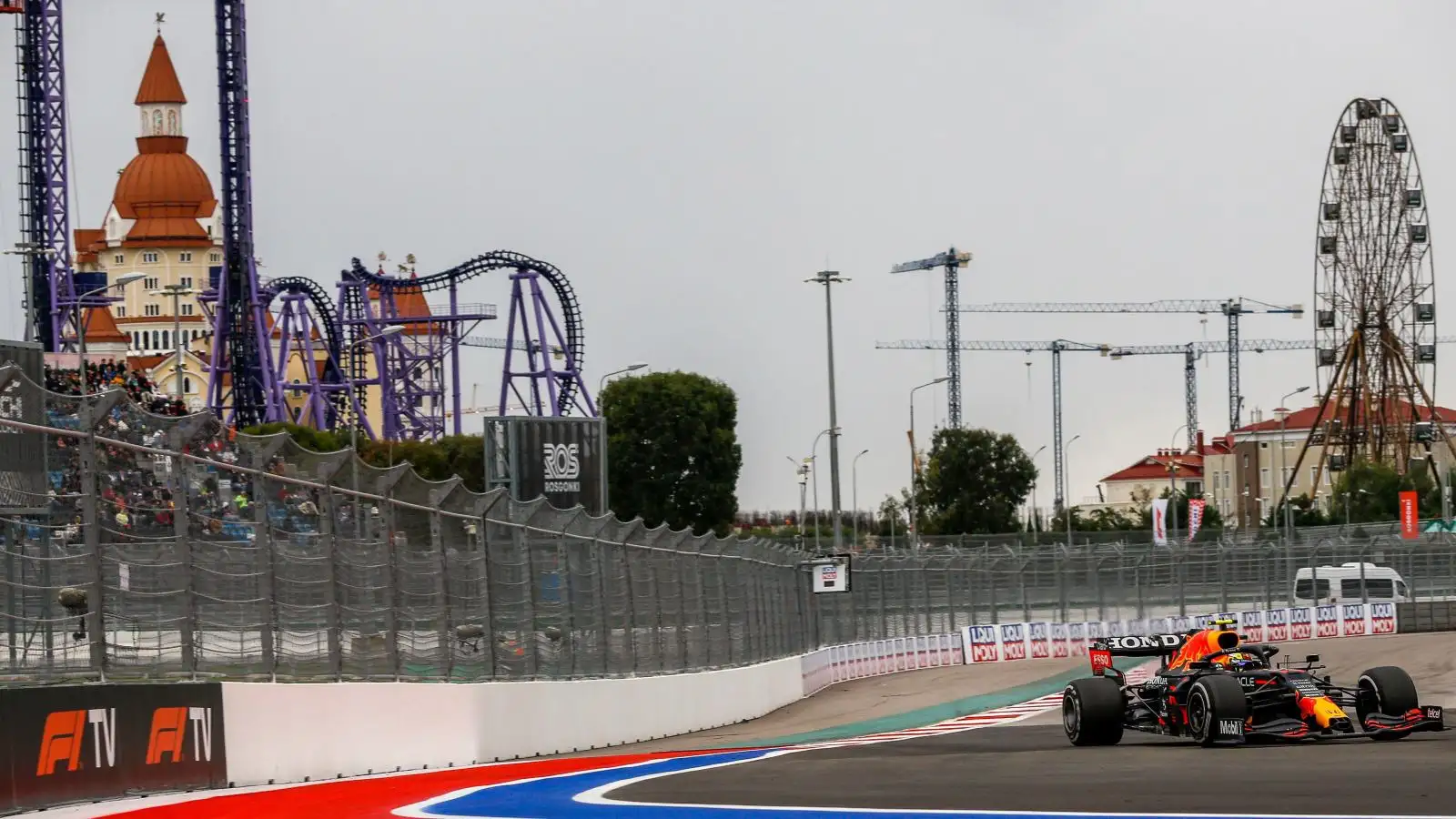 The chief organiser of the Russian GP claim Formula 1 "still owe us money" from the cancellation of last year's race, following the nation's invasion of Ukraine.
The sport swiftly terminated the contract of the Russian GP, which had been due to run until 2025, after president Vladimir Putin opted to invade Ukraine at the end of last February in a widely-condemned move on the global stage.
Formula 1 CEO Stefano Domenicali added last summer that the sport would never return to Russia in light of the invasion, which also saw former Haas driver Nikita Mazepin abruptly fired by his team in the days leading up to the start of the 2022 season, terminating their title sponsorship deal with Uralkali, a Russian fertiliser firm owned by Mazepin's father Dmitry, in the process.
"We will not have any more negotiations with them," Domenicali told Sport Bild last year of any potential future Russian F1 involvement. "There will be no more racing there."
But Alexey Titov, CEO of Russian GP promoter ANO Rosgonki, remains convinced that Formula 1 owes the nation a refund for the cancelled 2022 edition of the race.
PlanetF1.com recommends
Nikita Mazepin fighting to overturn UK sanctions in pursuit of F1 2024 return
Emilia Romagna GP OFF: Five F1 races to be cancelled – and what happened next
"They still owe us that money," Titov claimed while speaking to Russian news agency Tass.
"We asked Formula 1 to refund it, because there was no race. They have all admitted that, so in that respect there is no problem, but technically it is not possible to pay us back.
"Do we still have hope of seeing the money back? Yes, certainly. This is our country's money and I am not afraid to bring that out."
Formula 1 had been racing around Sochi, at a circuit constructed at the nation's Olympic Park, but construction had been underway for a more permanent Russian GP location at Igora Drive, though it is unlikely Formula 1 will head there with its stance of being adamant it will not return to Russia.
Mazepin had said in the aftermath of his sacking by Haas that it was an example of "cancel culture" against Russian athletes from the start of the war against Ukraine, and he is now in the process of looking to overturn UK sanctions against him as he searches for a route back onto the Formula 1 grid for 2024.