Sochi practice rule changed after Hamilton penalty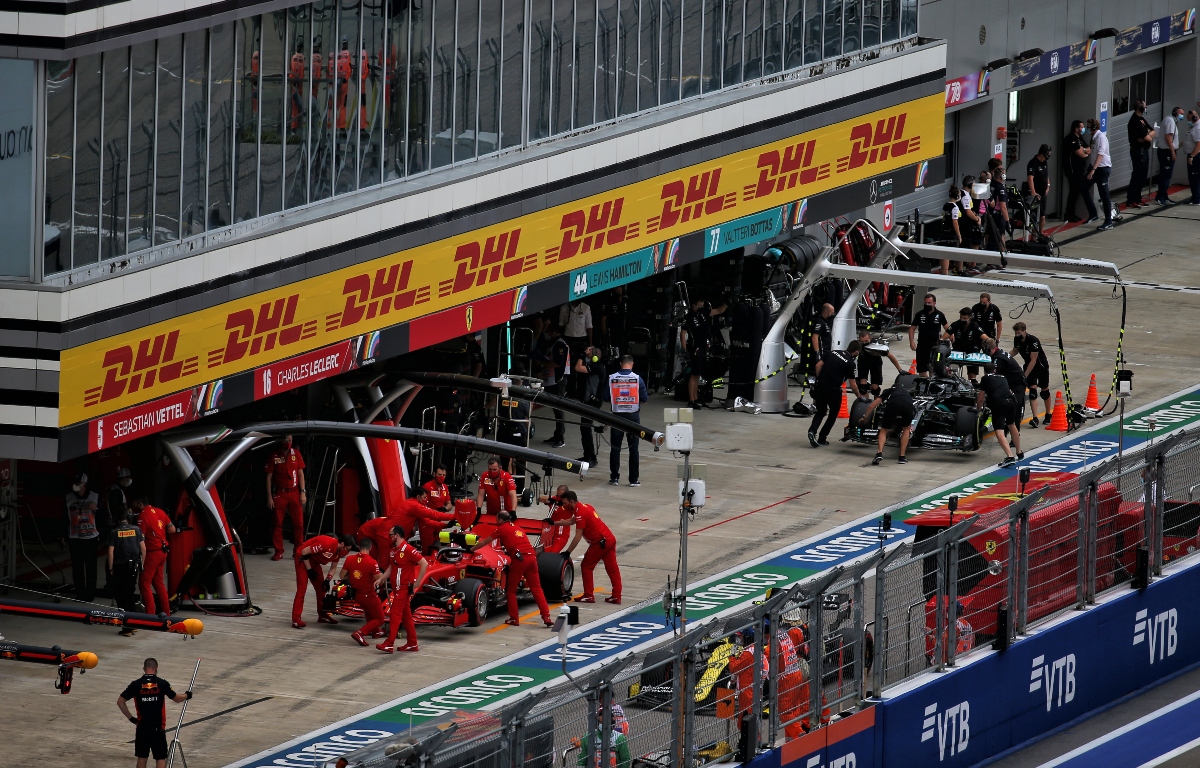 Rules regarding practice starts at the Russian Grand Prix have been revised following Lewis Hamilton's penalty last year.
In the 2020 edition of the race, the Mercedes driver was given two five-second penalties for carrying out practice starts in the wrong place before the race, on the right-hand side of the pit exit where it meets the track.
Hamilton was furious with the decision at the time, claiming race director Michael Masi and co were "trying to stop" him.
"I didn't put anyone in danger," he said afterwards.
"I've done this at a million tracks over the years and never been questioned on it. But it is what it is.
"It's to be expected. They are trying to stop me, aren't they?"
Nevertheless, the FIA did not back down on their decision and maintained the Briton had performed his practice starts in an illegal place.
They have now taken steps to avoid a similar controversy this year, putting clear instructions in the race director's pre-event notes.
"Practice starts may only be carried out on the right-hand side immediately after the pit exit lights and, for the avoidance of doubt, this includes any time the pit exit is open for the race. Drivers must leave adequate room on their left for another driver to pass," says one section, while another states:
"For reasons of safety and sporting equity, cars may not stop in the fast lane at any time the pit exit is open without a justifiable reason (a practice start is not considered a justifiable reason)."
Control de límites de pista en T2 y T18. Igual que 2020.

Track limits on T2 and T18. Same as 2020. pic.twitter.com/5WfOXvZfR3

— Albert Fabrega (@AlbertFabrega) September 23, 2021
F1 TV are offering PlanetF1 readers 10% off both monthly and annual subscriptions! In order to claim this fantastic discount, click the following link and use the promo code PLANETF10 at checkout!*
*The offer ends at midnight on September 26 and excludes Netherlands
Also in those notes is clarification regarding the track limits the drivers must obey.
There is a focus on Turn 2 and what to do when rejoining the track there in particular, which has been an issue in previous years.
"Each time any car fails to negotiate Turn 2 by using the track, and who passes to the left of, or has any part of the car over the first orange kerb element prior to the apex, or to the left of the orange apex sausage at Turn 2, must then re-join the track by driving around the array of blocks as indicated by the arrows before the rejoining the track at Turn 3," stated Masi's notes.